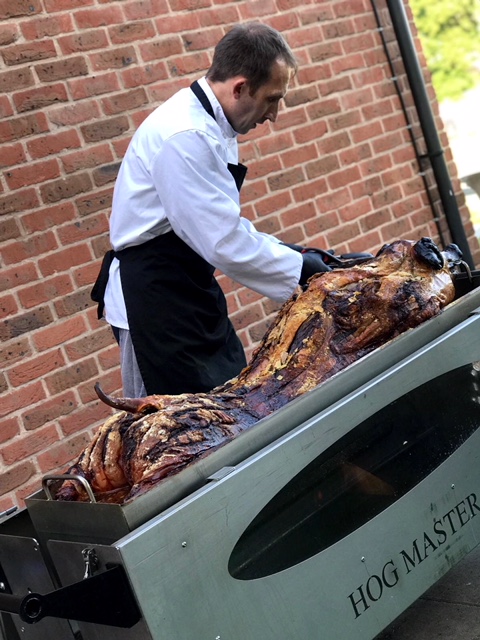 If you would love to have a fantastic hog roast as the dramatic centrepiece for a banquet reminiscent of those that would have been enjoyed at Warwick Castle many moons ago, the Hog Roast Warwick team are the local catering company who are equipped to provide it! We are the number one hog roast specialists in Warwick and our superbly succulent pork can help you to make your event one everyone will remember.
Whilst many catering companies prefer to do all of their food preparation behind the scenes, we love being at the forefront of the action and cooking in front everyone. Our sociable catering team enjoy interacting with our diners and whetting everyone's appetite by giving them the opportunity to watch our free-rang pork gradually becoming irresistibly tender and oozing with flavour as it turns slowly on the spit. We always cook our meat on-site, which never fails to get a hugely positive response from everyone, especially when they tuck into the finished product!
Our hog roasts are a cost-effective, impressive and delicious catering option for any event in Warwick and we are able to efficiently feed a lot of people a high volume of freshly cooked food without compromising on quality or portion sizes!
The best hog roast catering in Warwick for any event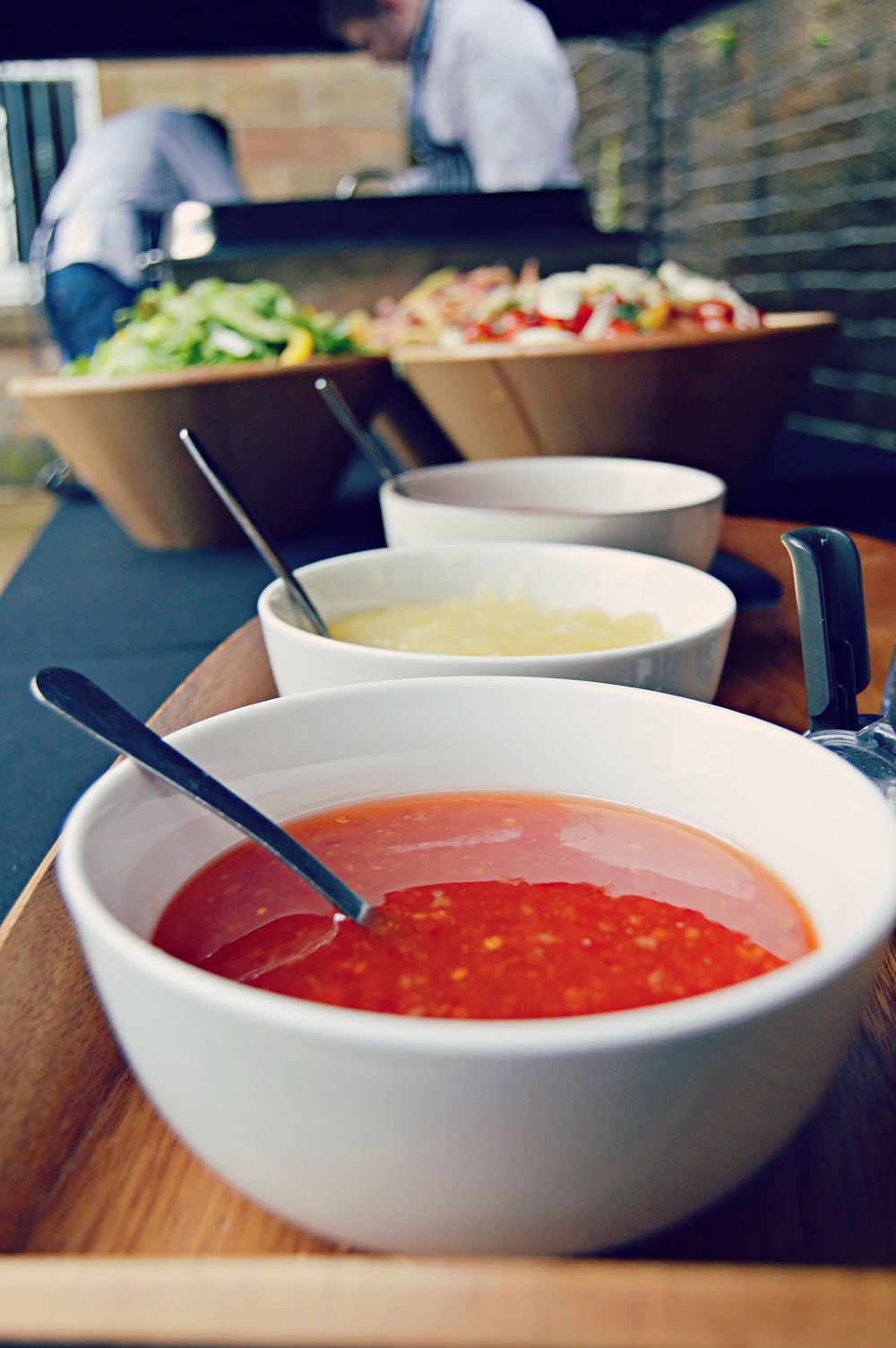 Hog Roast Warwick's food isn't just suitable for large-scale catering – we have artfully combined this age-old method of cooking meat with contemporary catering menus that offer the choice required by modern diners. Our menus are comprised of the freshest locally sourced produce and the highest quality ethically reared meat, and all of our food is freshly made on-site whilst the meat is cooking.
We offer catering packages that are ideal for smaller celebrations, wedding receptions and corporate catering for all budgets. All of our menus feature a broad selection different dishes to choose from, including vegetarian and vegan options.
If you want a fabulous hog roast feast for any occasion, accompanied by a menu that is freshly made and as varied as you want it to be, hiring the Hog Roast Warwick team for your event is an absolute must!