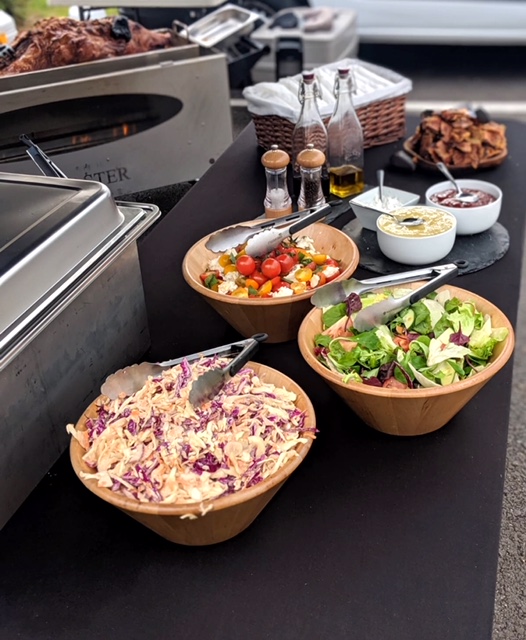 A celebration without a fine meal and selection of quality foods is no proper celebration at all – in our opinion at least. That's why we at Hog Roast Wallasey have put together the most glorious of catered menus for your events throughout Wallasey and Merseyside. Hog Roast Wallasey is proud to be able to deliver a high-quality speciality hog roast that combines traditionalism with modern culinary flair, as our spit roast creates a superb spectacle to really liven up any occasion.
With a wide portfolio of many successfully fed corporate functions, parties, weddings, community functions, festivals, anniversary dinners and more, Hog Roast Wallasey is the best choice for premium catering at an affordable cost. We've created proper slow roast that goes a step beyond your regular oven cooked roast. With the traditional spit roaster your hog roast cooks fresh throughout the day of your event in a dazzling display of sizzling spices, blazing brilliance and smoky splendour of the highest order.
With high quality ingredients and meats sourced from top end local vendors our chefs turn out a perfect hog roast that one might consider a genuine achievement of taste and texture. This isn't your cheaply made fast food; this is genuine slow roasting done right, and the time and effort we put in is all the more worth it. With a fine charring across the whole pork skin, locking in a delicious crispy texture and the flavouring of our spices, and a glorious underlying layer of the most juicy and tender meat there really is little else better than this hog roast for your event.
Winning Roasts in Wallasey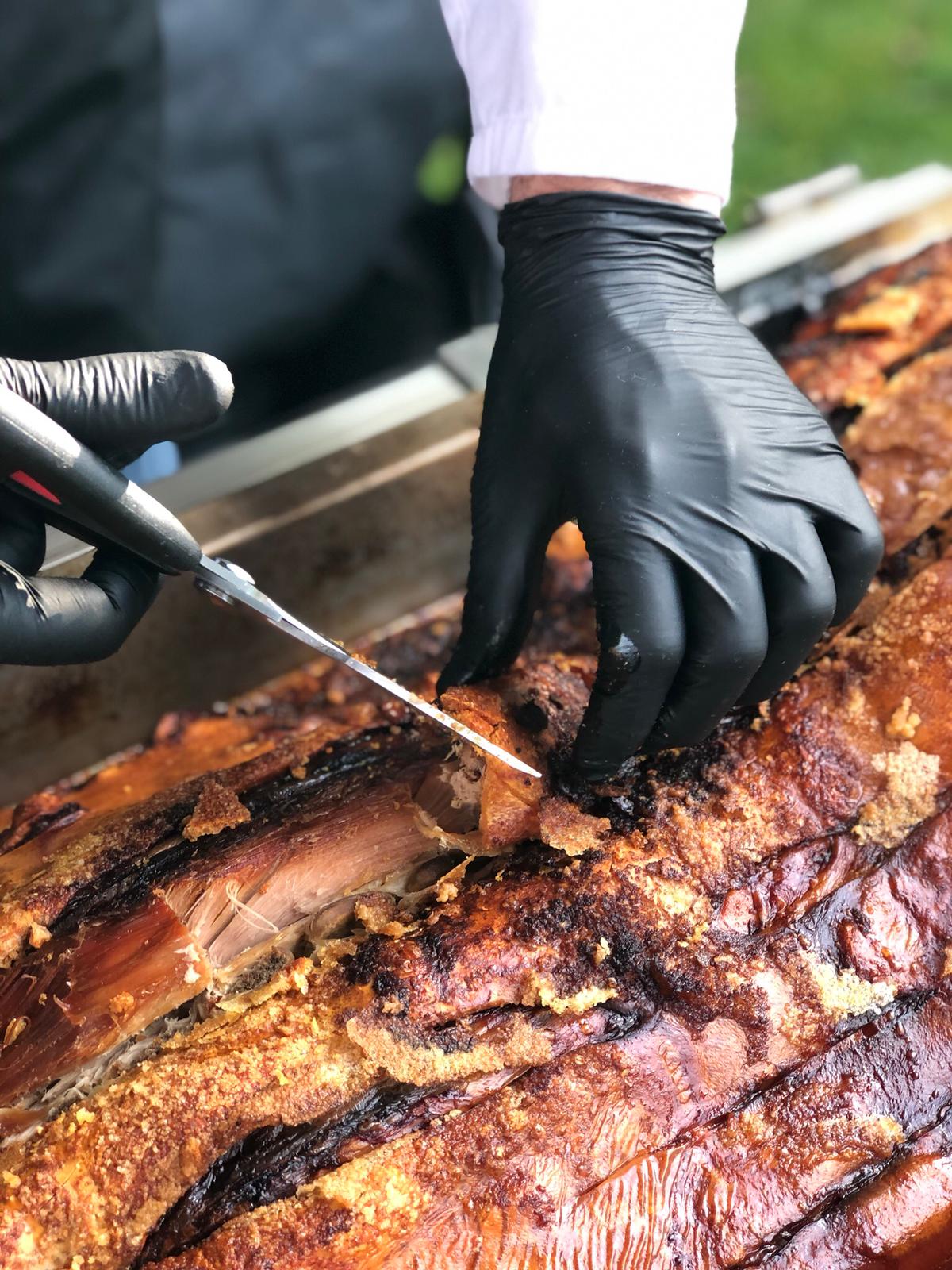 There's quality to everything we do here at Hog Roast Wallasey. With a showstopping hog roast and a full complement of exquisite meat, vegetarian, vegan, and gluten-free mains, sides, salads, canapes and more, you and your guests are most assuredly spoiled for choice. Fortunately, our friendly team are here with an expert knowledge of all things delicious tasting, and with their informed recommendations we'll find you a perfectly refined set menu or buffet style menu tailored just to your event's style and budget.
So call Hog Roast Wallasey today! Bookings go quick so get in while it's still hot.