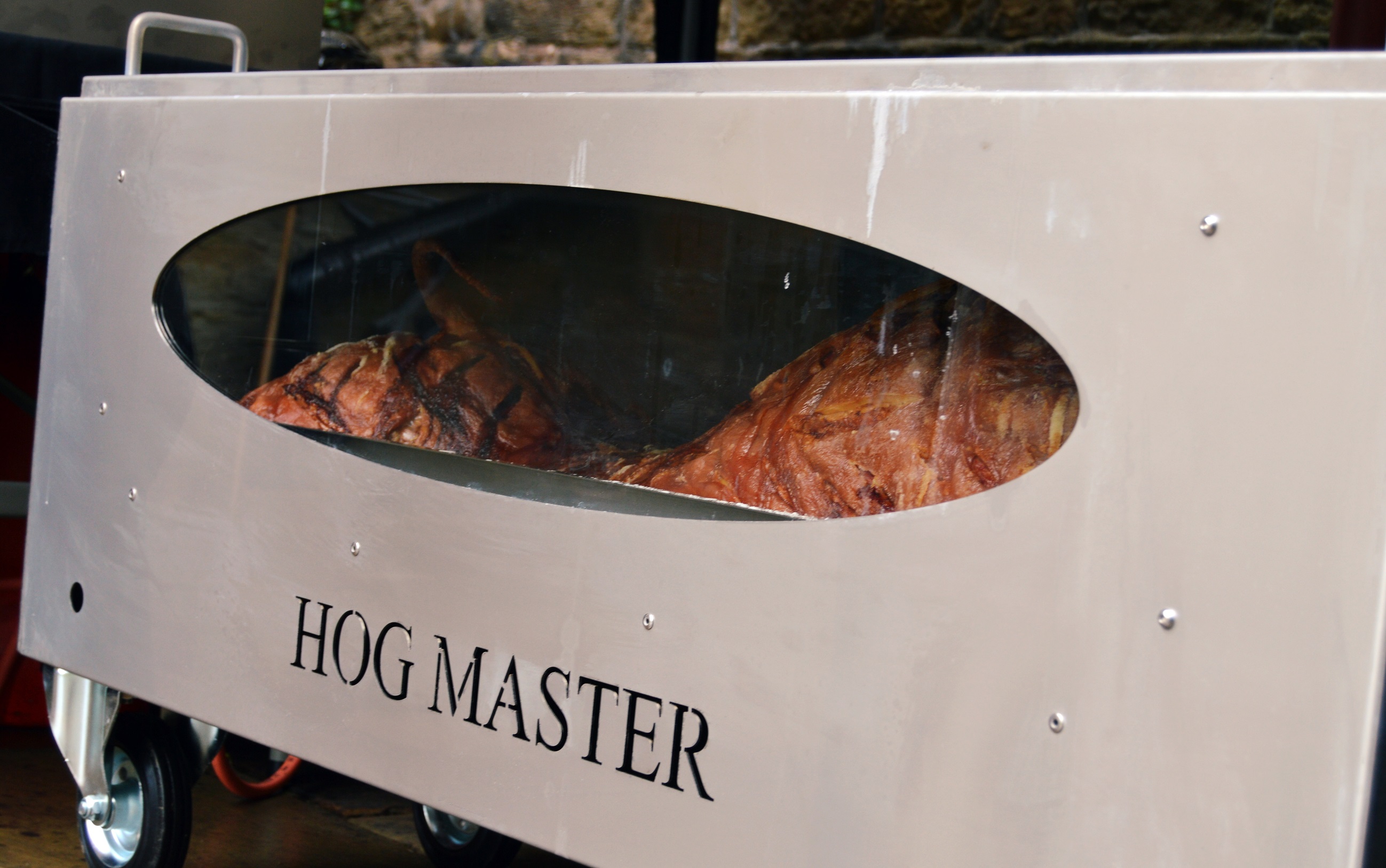 This lovely medieval riverside town provides a wonderful setting for celebrating any occasion or organising a local public event. When you are hosting an outdoor event, there are a lot of things you need to consider, and of course the food is a major factor. You need to enlist the help of a local catering company who are experts in providing unique outdoor dining experiences and a consistently high standard of food and service in any type of location. Here at Hog Roast Tewkesbury, this is our forte. We are the market leaders in hog roast catering in this part of Gloucestershire and there is nothing that we don't know when it comes to event catering in the Tewkesbury area.
Hog roasting dates back as far as Tewkesbury itself and offers you the opportunity to sample a traditional catering technique and delicious freshly made food cooked in the open air in full view of all of the guests.
Exceptional hog roast catering menus for any event
Hog Roast Tewkesbury select the highest calibre of meat and hogs that are reared under strict ethical conditions in the UK. Our premium pork is prepared with the upmost skill and care by our specialist hog roast chefs until the meat is melting in the mouth and the outer layer has transformed into the crunchiest crackling you will ever taste. All of our hogs are prepared on-site and carved in front of our diners.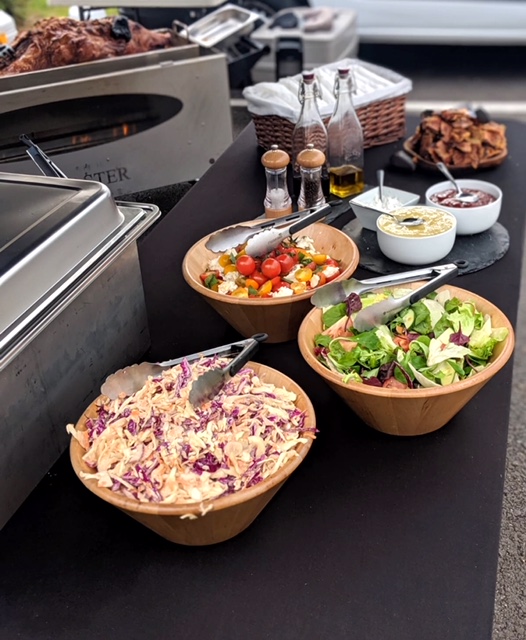 We are also a great catering option for smaller parties and al fresco entertaining of any description, including wedding receptions and corporate events. As well as delighting pork fans with our food, we aim to please everyone else too by providing varied modern menus and broad-ranging catering packages that are suitable for all budgets, tastes and diets. All of our dishes are freshly made on site using the best locally sourced produce, the freshest fruit and veg, and free-range dairy products. We also offer vegetarian and vegan substitutes in all of our menus, and we are able to make any necessary adjustments to our food to accommodate individual dietary requirements.
If you are looking for some unbeatable outdoor catering for any occasion, the Hog Roast Tewksbury team are qualified to provide it!