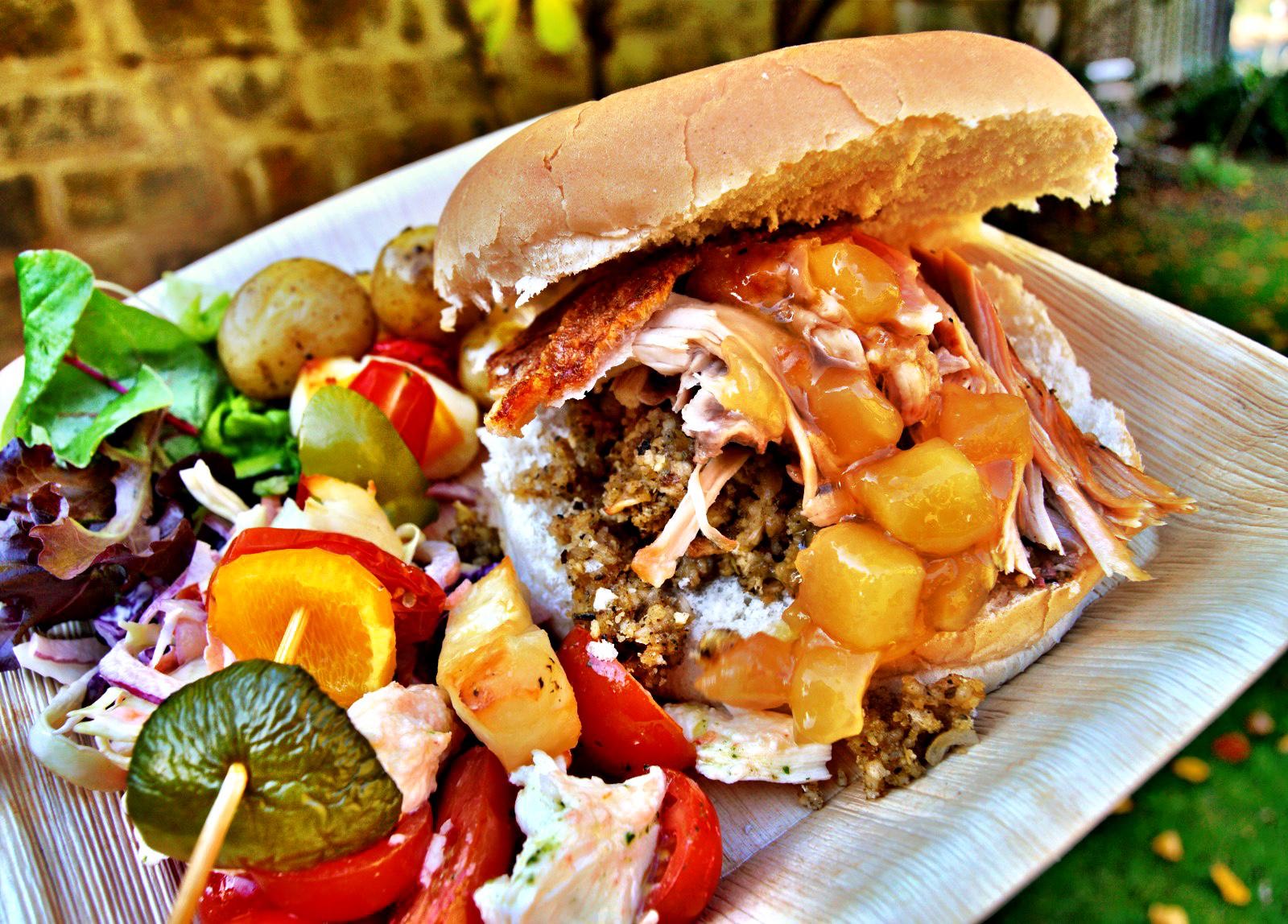 Whether you're visiting nearby attractions or leisure facilities; admiring in bloom gardens or exploring a nature trail, Telford offers plenty of experiences to keep everyone entertained. When it's your turn to provide the fun, and you're looking for a catering option that will impress your guests, then you need the talented team from Hog Roast Telford. Together we can create a fabulous feast and provide you with five-star service.
No matter the occasion, whether a small-scale celebration, big wedding, 100+ works do, we can cater to any style of party and to any size. At outdoor events, we operate under a gazebo. So, there is no need to worry about the rain putting out the flames.
Hog Roast Telford specialise in slow-roasted pork – which we serve with our homemade applesauce and of course, the crunchy crackling from the outside of the pig. However, if you would like something else or perhaps more than one meaty main, our menu offers plenty of variety. We can even rustle up a wonderful vegetarian dish for any of your guests who do not eat meat.
We also have various packages for you to choose from. You could go for a three-course dinner, or perhaps start the day with a drinks reception and canapés. Maybe you'd like us to fire up a barbeque for you. Planning a formal function? Why not hire our fabulous waiting team. Our menu and services can be personalised to suit your needs as well as your budget.
Quality Is Our Top Priority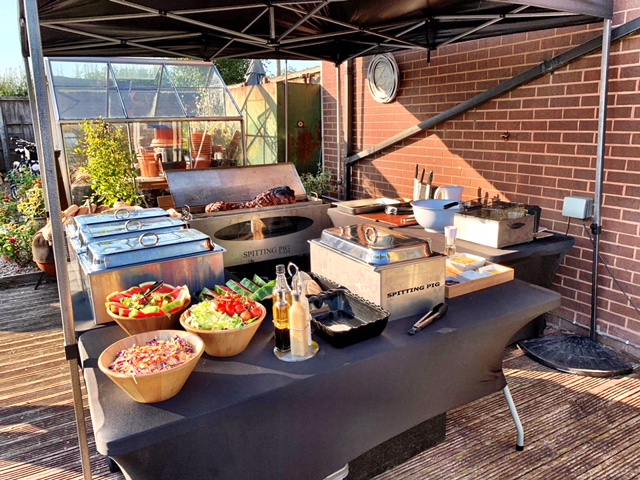 Our talented chefs love nothing more than seeing a room – or field – full of people enjoying their food. That's why we use the best spit-roasting machines in the business so that it locks in all of the meat's juicy flavours. Hog Roast Telford also select locally sourced ingredients of the highest quality. Every bite you eat, including the side dishes, will taste magnificent.
We know that planning a party can be stressful. But with us helping you, it doesn't have to be. Let us take care of ordering the right number of plates and enough disposable napkins. We'll work with you to make sure we have all the right ingredients and a recipe for success.
Hungry to learn more about our menu and services? One of our lovely team is just a phone call or email away!