This coastal town surrounded by beautiful countryside combines the best of everything that the natural landscape of South Devon has to offer, and it would be difficult to find a better spot as a setting for any event. If you are fortunate enough to be hosting an event in Teignmouth and you are looking for a great outdoor catering package that will please your guests as much as the location, the Hog Roast Teignmouth team could be your dream catering company.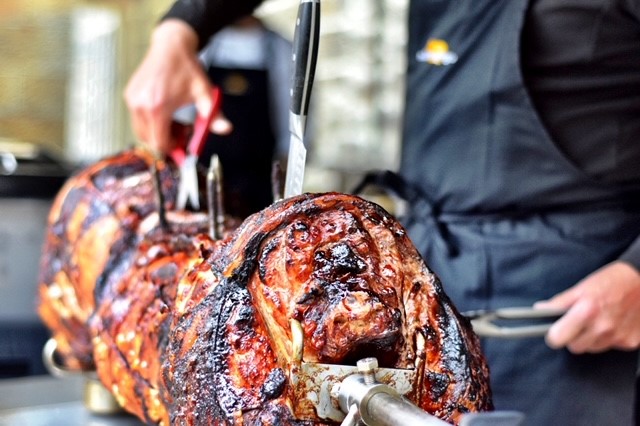 We are best known for our unrivalled hog roasts, and we have delighted many clients in the Teignmouth area with our moreish hog roast sandwiches and unbelievably succulent meat, which we always prepare onsite in front of our diners. There is no better form of outdoor catering than a delicious hog roast feast, as it makes a great focal point for any party. It also gives your guests the opportunity to see their food being made right in front of them and be able to witness the quality of the raw ingredients, the care that goes into creating our menus and the attention to detail that goes into everything that we provide.
Outdoor catering at its best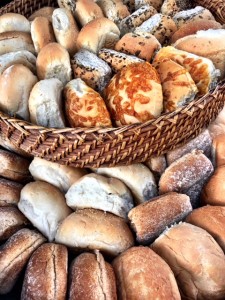 Here at Hog Roast Teignmouth, we are not restricted to just catering for large public events or providing informal menus. We have the scope to provide more refined meals and food for special occasions too, including elegant coastal wedding receptions, sleek corporate hospitality and buffets for any kind of private party that all of your friends and family will love. Being able to cater for such a wide array of events involves the provision of an equally broad selection of dining options alongside our signature hog roasts. This includes different meats, vegetarian, vegan and gluten-free dishes, fine dining menus, a wide variety of seasonal side dishes and handmade canapes. All of our food can be freshly made on-site in any outdoor setting in Teignmouth and will be served as an attractive buffet or as a sit-down meal with table service, depending on your preferences.
If you want an unforgettable outdoor dining experience for your event in Teignmouth and lovely freshly made food that is suitable for all of your guests, the Hog Roast Teignmouth team should be your first choice for all of your event catering needs!