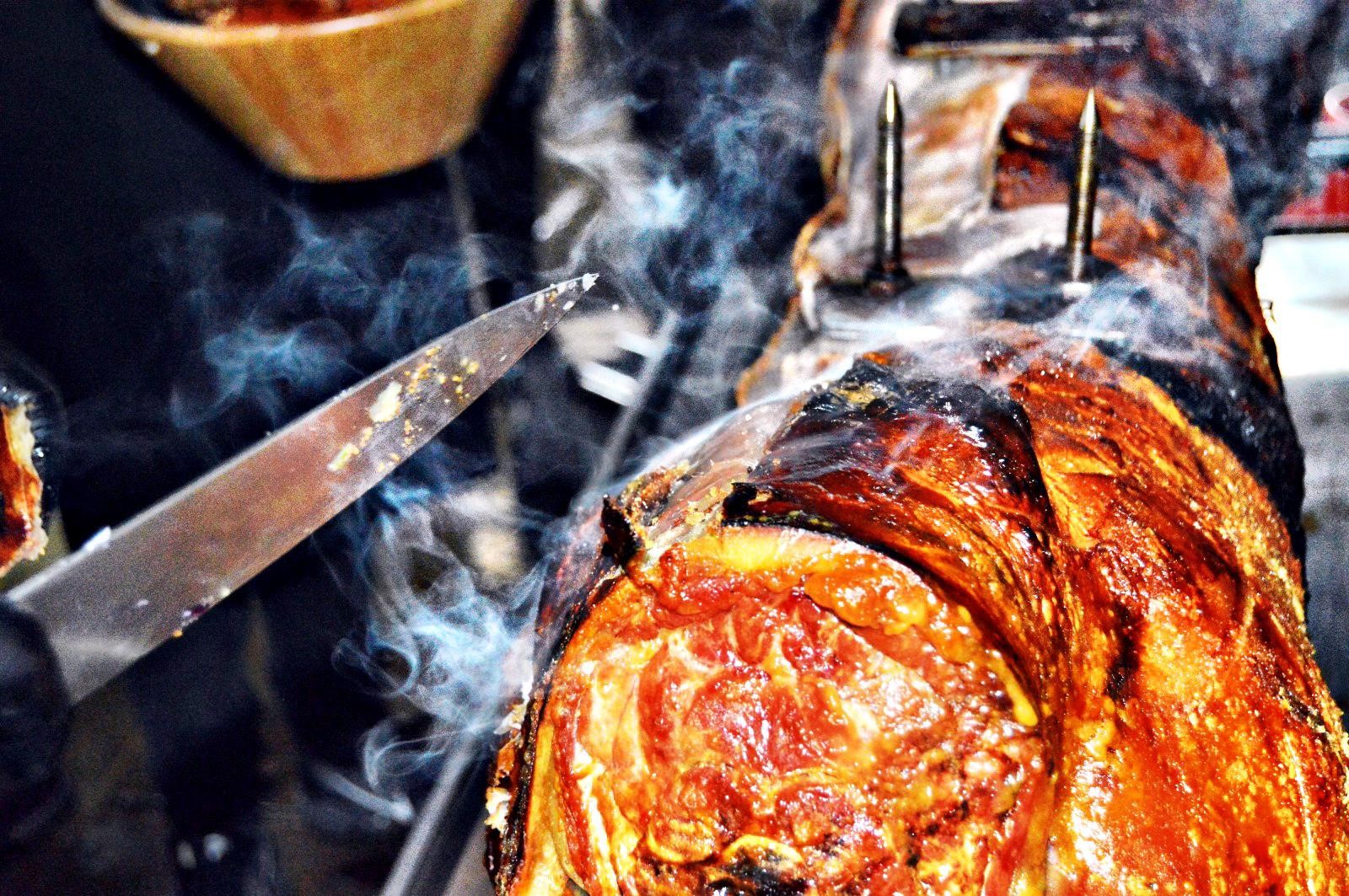 For top quality food delivered at an affordable cost in the town of Swindon, Hog Roast Swindon is the best and only event caterer providing premium hog roasts direct to you. Our incredible speciality hog roast is a delicious necessity fit to serve any occasion, so whether you're planning an upcoming wedding, birthday, anniversary dinner, corporate function, or other event, Hog Roast Swindon will be there to ensure you and your guests are well satiated with the finest meat dishes you'll have ever had the privilege of tasting.
We know just well our chef favourite hog roast can bring together a party; its glowing spectacle ignites any event as it slow cooks throughout the day, and its fine taste more than matches its dazzling sight. Our expert chefs are of course more than happy to bring their expertise to your event and delicately roast your meal to perfection on our trademark mobile spit roast, but if you want to give it a shot yourself then we have a number of spit roasts at varying sizes available for you to hire for yourself.
If you do choose our team however then you will be met with the friendliest and quality service in the business, as all our staff are a delight to work with and will bring their special brand of exemplary flair and ability into ensuring your day doesn't disappoint. Their many years of experience goes into lovingly crafting every meat roast to bring out the absolute best in taste, texture, and flavour from your meal. To match their incredible skill, we of course also require some of the best meat stock available, which is why Hog Roast Swindon always shops from stock of the utmost quality available locally.
Fine Foods for All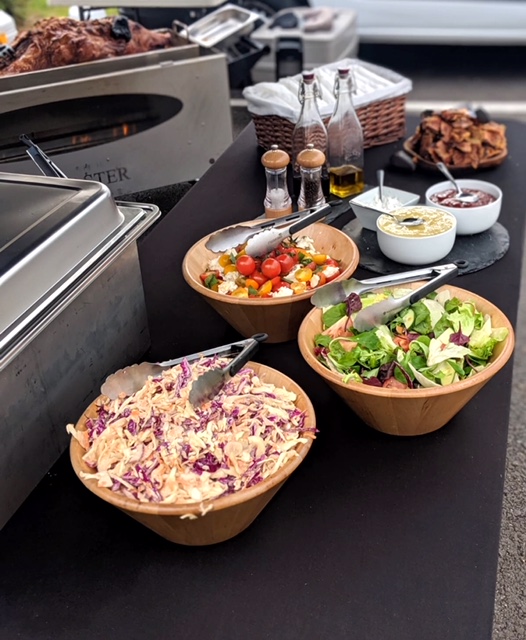 Hog Roast Swindon are purveyors of excellency at every level of our service. We bring top range buffet and menu options to fit any event requirement with a wide range of quality meat, vegan, vegetarian, and gluten free dishes available to personalise your special event. Our team are always more than happy to work personal to you to loving craft a food combination that suits your needs and budget. So, don't delay today – call Hog Roast Swindon now!