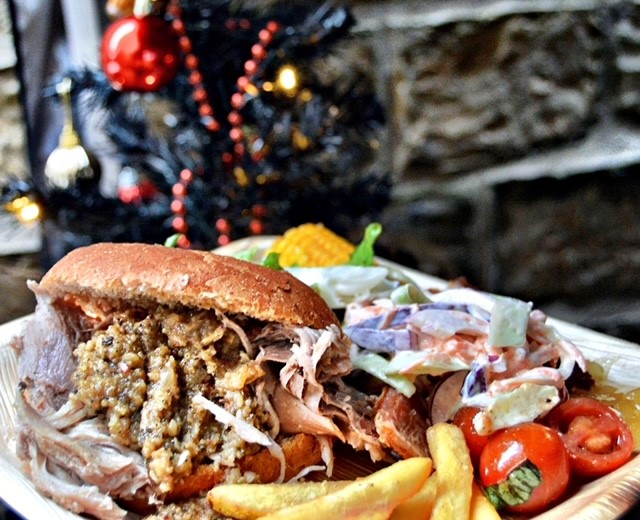 There are few finer things in life than a great meal shared amongst friends and family. At Hog Roast Swadlincote we have dedicated ourselves to facilitating those loving shared moments by providing exceptional feasts and hog roasts to events up and down the country, and now for Swadlincote too!
With a unique blend of traditionally made hog roasts brought with modern flair and brilliance, Hog Roast Swadlincote are curators of an utterly unique dining experience with the sole purpose of providing unforgettable joys to events throughout town. With a fine selection of meats and sides, and a speciality in exquisite slow-roasted pork's Hog Roast Swadlincote is assured to impress every one of your guests, so whether you're planning dining options for a wedding, corporate function, anniversary, birthday, festival or otherwise you'll find few better than us. And, what's more, we've helpfully made this exceptional dining experience entirely affordable so that no one need miss out!
As our name might suggest, our hog roast is our main attraction. We've brought back the traditional spit roaster for all our roasts since we believe that, sometimes, the old ways really are the best. With a proper spit roast your hog roast is so perfectly textured with a crispy charred texture around the skin while the underlying meat remains so perfectly juicy and delicate. With the fiery charring of the spit roast the hog roast really locks in all of its flavouring and fine spicing to create a delicate roast like you've never before tried. This is the way roast dining is meant to be enjoyed, and once you've savoured in its exquisite tastes you won't want to ever go back to the regular oven roast again!
Scrumptious Servings in Swadlincote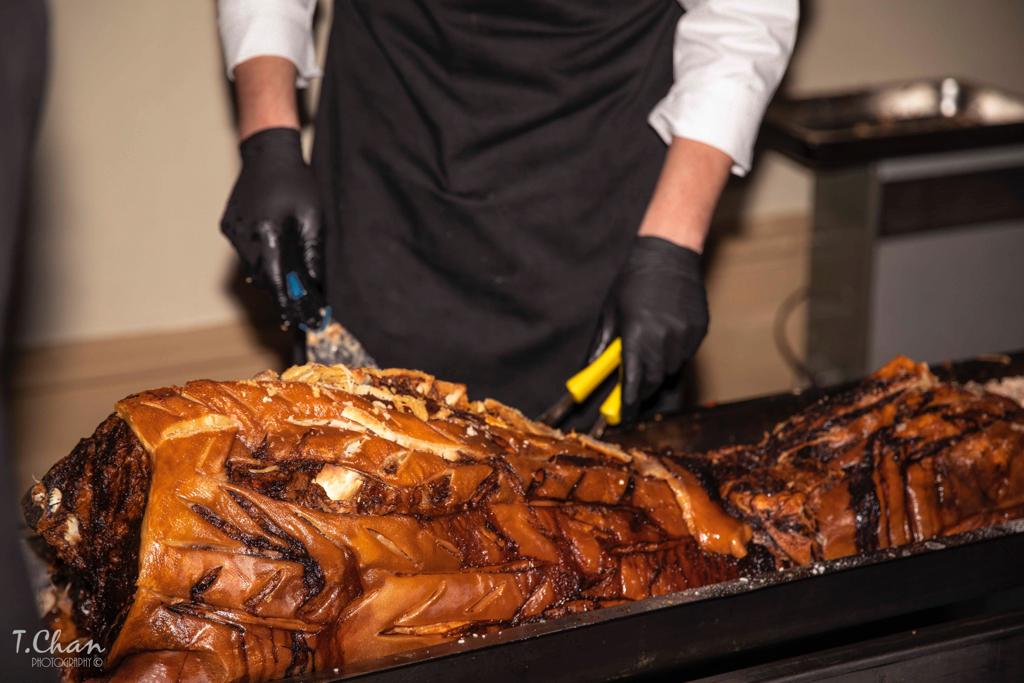 Accompanying our speciality hog roast is a huge range of menu options all available at the exact same standard and care that we put into our namesake. We have a full complement of exceptional meat dishes, vegan sides, veggie appetizers, and gluten-free foods available in any combination of buffet or set-menu style dining. With Hog Roast Swadlincote there is absolutely no compromise as we work flexible to your budget without liming on quality.
So, with such quality you most assuredly cannot afford to miss out. Call Hog Roast Swadlincote and make your next event one to remember!