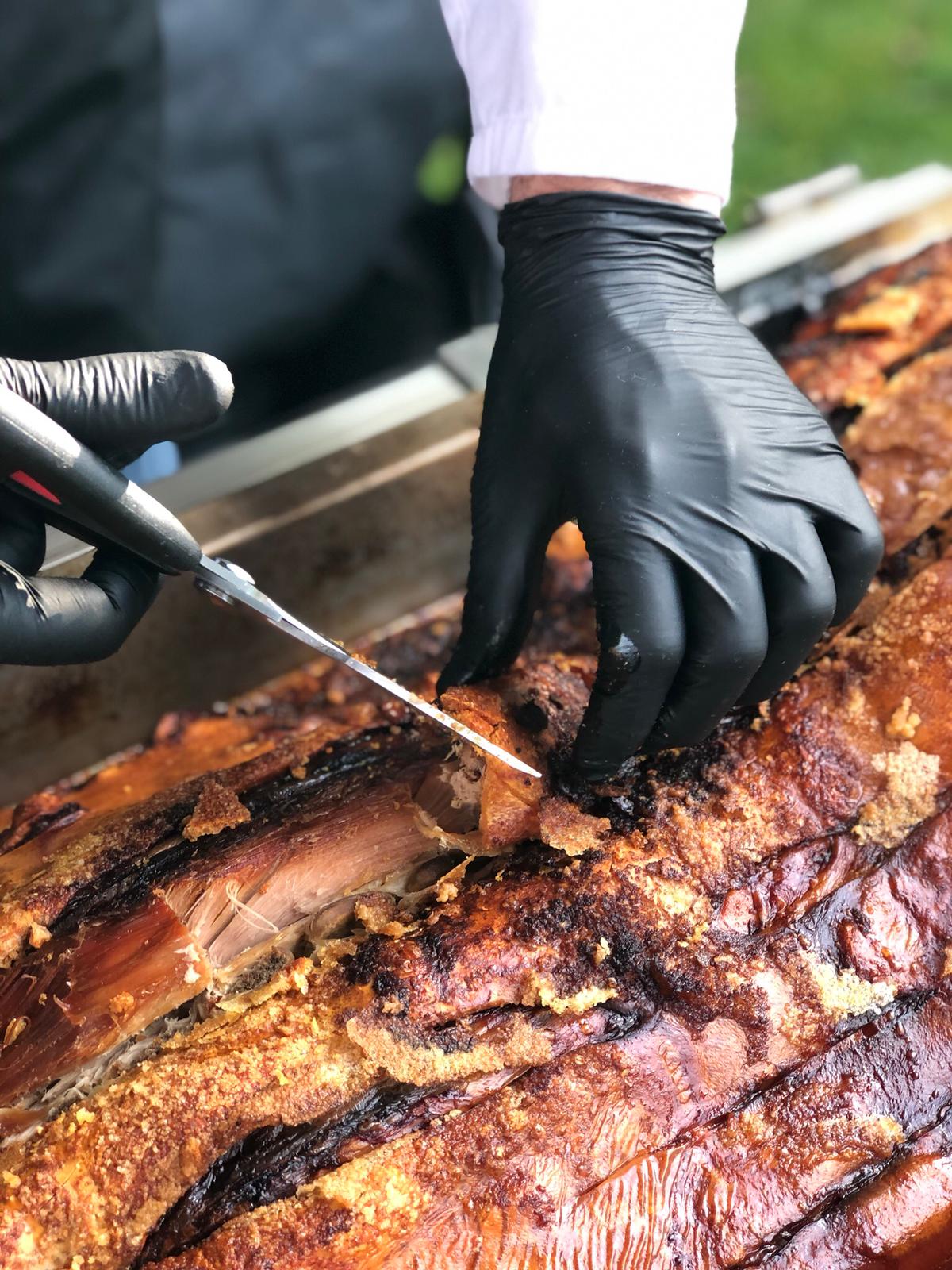 There are many great locations on the south coast that are perfect for outdoor events. Enjoying sea views and some tasty food with your guests is a combination that adds an extra special element to any occasion. If you are planning an outdoor function of any description on this stretch of the south coast, finding a location with a lovely view certainly won't be a problem, but what about finding a catering company who can give you a brilliant outdoor dining experience? This is where the Hog Roast Stubbington team come in. We are the most experienced hog roast caterers in the area and not only that, we also have the ability to provide a high calibre of freshly made food for any type of outdoor event.
We have catered in many diverse locations in the Stubbington area, and we love the challenge of providing beautiful food in so many different settings. We can transport our equipment just about anywhere and we feel at ease catering in any space, whether it be with the wind in our hair or within a marquee.
Superb mobile catering for any party
So, what can you expect from Hog Roast Stubbington when we arrive on-site? We will cook our hog at your venue, as well as preparing the rest of your dishes from scratch too, no matter how large your event is or how extensive your menu is. In order to prepare everything at your venue on the day, we will arrive on-site well in advance of the time you would like the food to be served and we will waste no time in getting down to business to bring all of your dishes to life.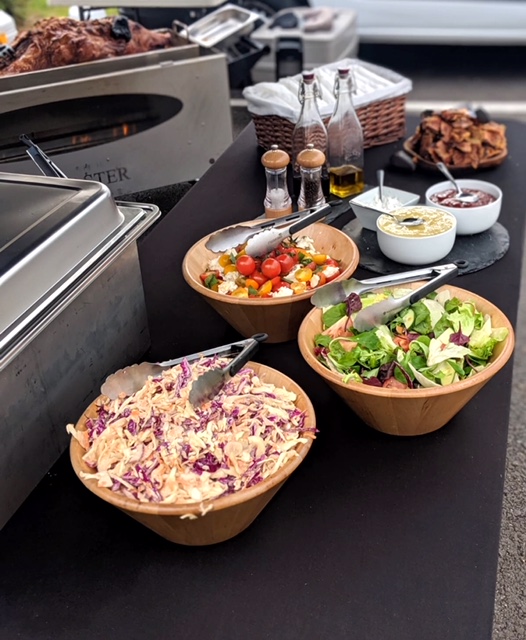 As well as being able to cater in any environment, we also demonstrate our versatility in the type of food we can provide. Alongside our signature hog roasts, you can choose for a broad array of sides and salads to suit all tastes, an additional meat option if required, and plenty of dishes to satisfy any vegetarian or vegan guests.
If the Hog Roast Stubbington team are at the helm for your special day, you will receive top-class hog roast catering, a varied menu and impressive outdoor dining options for your event.