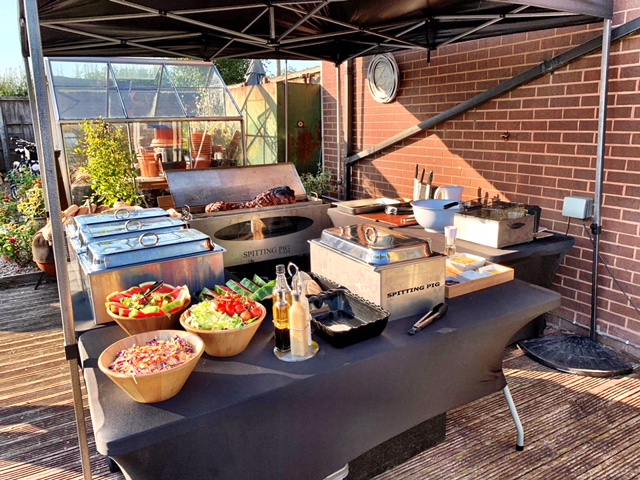 Few things are better than a perfect, British hog roast; this classic meaty delight has been a staple of our nation for hundreds of years and a goes down a treat any time it is brought to the table. Now, Hog Roast Stowmarket is making the British favourite hog roast a spectacled delight for events all across the country, including, of course, Stowmarket and the wider Suffolk area. With a unique blend of traditionality and modern flair, our hog roasts are a fine addition to any event and make for one unforgettable mealtime experience.
We're veterans of the event catering game with over 30 years in the business and more than 20 of those just delivering and perfecting this hog roast special. You can be assured then that Hog Roast Stowmarket know how to put on a show for your event – we do not miss! With a fine selection of meats and sides, and a speciality in exquisite slow-roasted pork's Hog Roast Stowmarket is assured to impress every one of your guests, so whether you're planning dining options for a wedding, corporate function, anniversary, birthday, festival or otherwise Hog Roast Stowmarket is your place to call.
Our services are flexible to your type of event. We've curated the ideal way to prepare our hog roasts no matter what environment we're in so you can always be assured that our best is on the table. We also have a wide range of ways to serve to fit your style, between formal and informal, outdoor and indoor dining, classic buffet style or set-menu dining – Hog Roast Stowmarket will work to your specifications no problem!
Sizzling Pigs in Stowmarket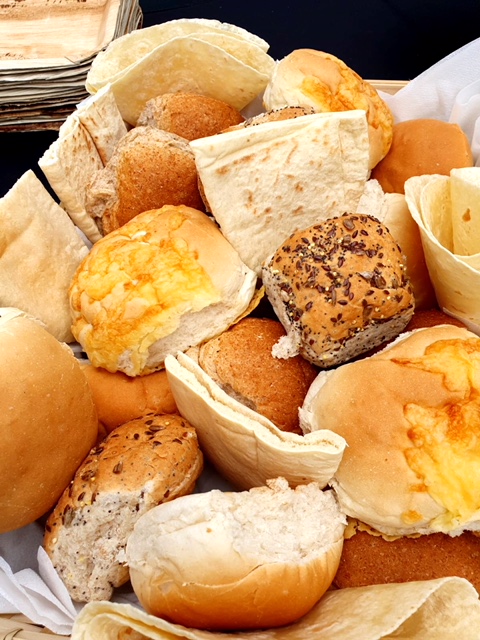 The classic hog roast of our name is a fine beauty for all to admire. No corners are cut in creating this perfect dish. We start with top quality ingredients from local farms and vendors, and we ensure their quality is done justice with a long, proper slow cook in our traditional hog roaster. With a proper hog roast your meat or other food ends with a nice crisp charring around the skin, locking in flavour and fine texture while preserving the tender juiciness of the meat inside. It is delicious perfection like no other!
Sound good? Call our team at Hog Roast Stowmarket now then for more!