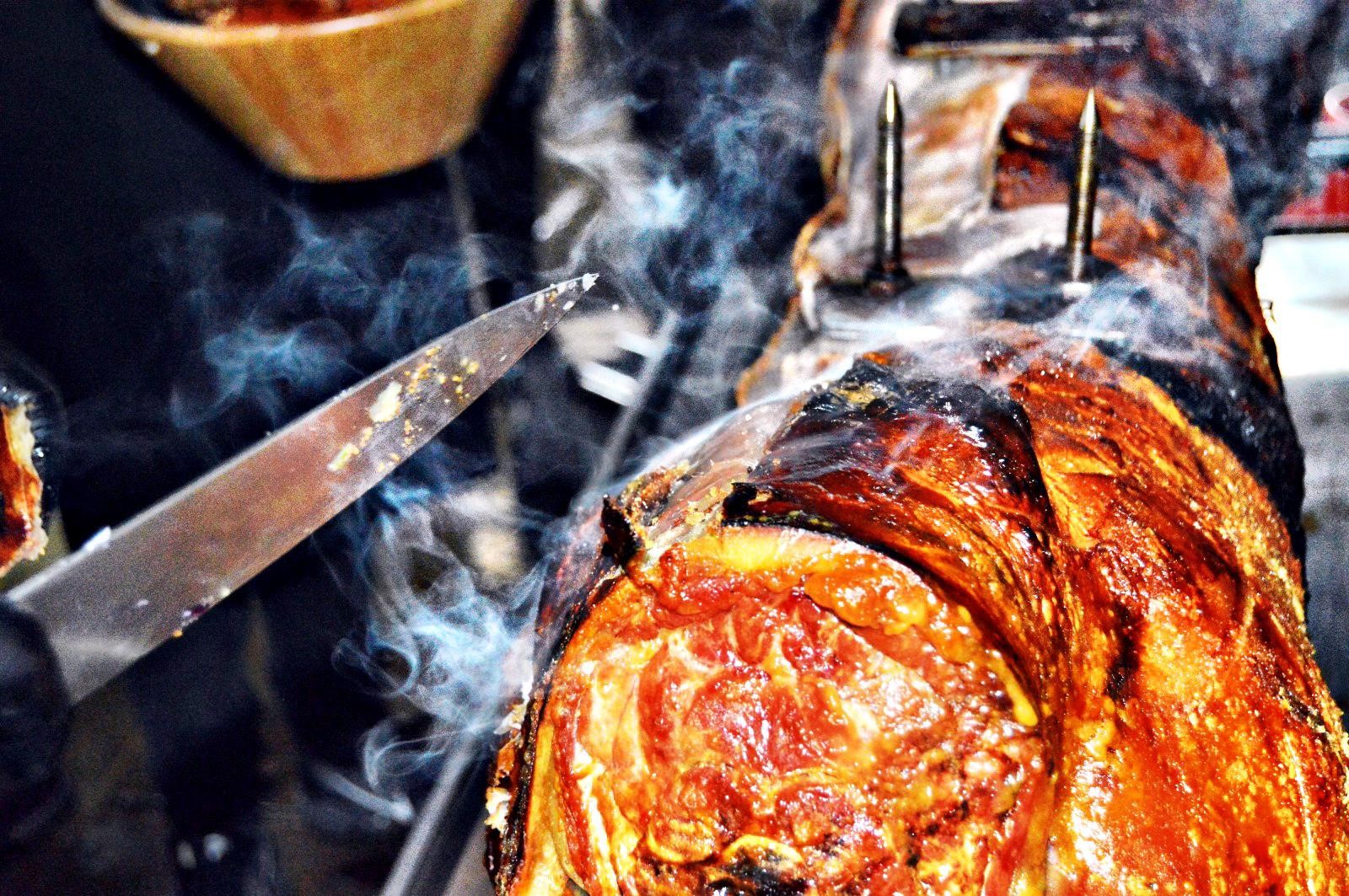 If you are looking for a premium event caterer providing fine roasted meats and foods at an affordable cost to events all throughout the city of Stoke-on-Trent, then you've come to the right place. Hog Roast Stoke-on-Trent is the number one event caterer in the country specialising in roasted pork's' and other fine foods. Our services are an excellent addition to any large- or small-scale event, so whether you are planning dining for a wedding party, corporate function, anniversary celebrations, garden party or more, Hog Roast Stoke-on-Trent can guarantee a quality level of service and magnificent tastes catered fresh to you.
Our customers are never left unsatisfied; our speciality hog roast is the definition of a glorious feast – both for the stomach and eyes! Cooked slowly over many hours on our advanced tech mobile spit roaster, your hog roast is a feastful spectacle for all your guests to enjoy as it blazes away in magnificence during your event. If watching it be made is an exquisite sight then the result is all the better: prepared fresh and slow-roasted by our elite team of top chefs, your hog roast is cooked to an exact perfection, its taste teeming with bursting finely spiced flavour and a glorious roasted texture all throughout. With our roasting practices your meat is practically dripping off the bone and is quite simply divine. We don't put our name behind it for nothing!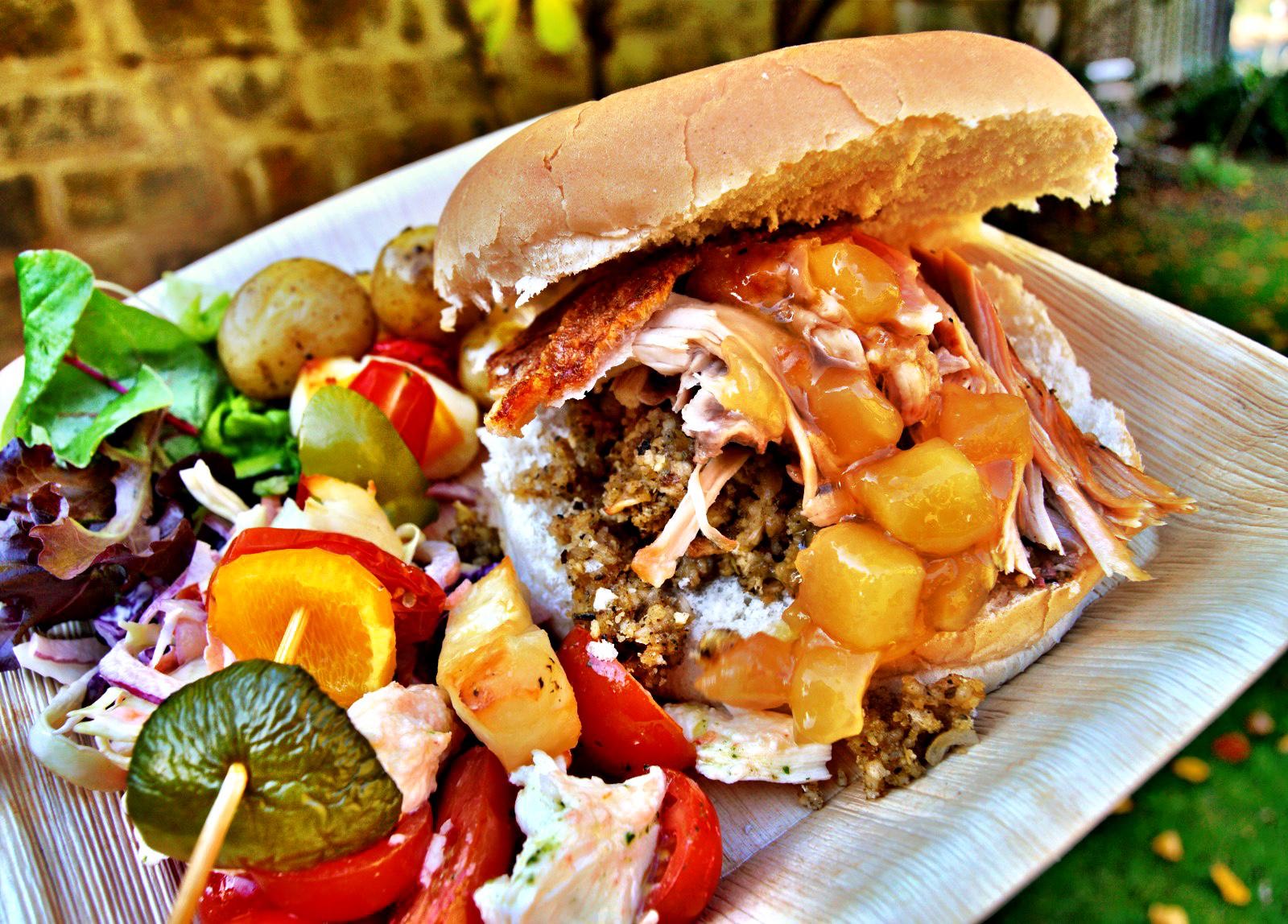 With a cooking process this good our chefs require the very best meats to truly get the most out of their own expertise. That is why for every event we always source from only the top range of quality providers, and what's more we like to shop local too so that you know exactly where your food has come from! For the city of Stoke we can guarantee a quality service unrivalled by any of our competitors, so call today!
Premium Dining Done Right
With our extensive array of food items, we guarantee our customers will not be left disappointed. Choose from our many quality meats, vegan dishes, vegetarian sides, and gluten free substitutes to make up your events own personalised set-menu or buffet serving. Our team will work to your specifications to bring you a catered experience you can count on.
So don't wait around, call the team at Hog Roast Stoke-on-Trent today for your next event!