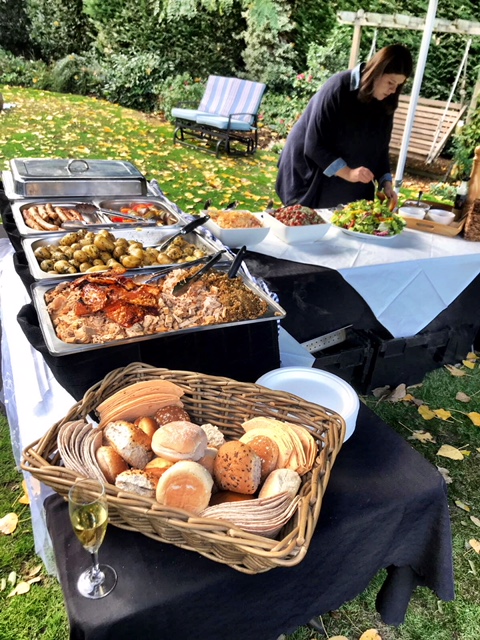 Hog Roast Stockport brings the absolute best in hog-roast and fine meat catering to the town of Stockport and Greater Manchester. Our unique and flexible catering methods allow us to work to any type of event and budget, so whether you need catering for a wedding, corporate affair, party, or even a small dinner party, Hog Roast Stockport will not disappoint with our exquisite menu options. Our services are truly one of a kind in the catering industry as we provide the UK's best and only genuine hog roast to events throughout the country.
Our team like it old school here with our very own mobile spit roaster ensuring a perfect and traditional feast of well roasted meats and foods. By hiring us you are receiving a unique food experience; on the day of your event our team of top chefs freshly prepare and slow cook your meat until it is cooked to such a divine perfection of taste sensation and texture.
They are experts in flavour and bringing out the best in every one of our products. To give them an additional head start to show off their skill and flair we also provide our team and guests with only the best stock sourced from quality local vendors. That extra bit of difference comes out in our flavour!
For Stockport we are ready to serve you up a myriad of wonderful dishes from our perfect roast result. Hankering for a finely salted pulled pork roll? Or maybe a delicious Sunday roast complete with all of our perfectly roasted veg and potato accompaniments? We've got what you're looking for!
Expert Service and Food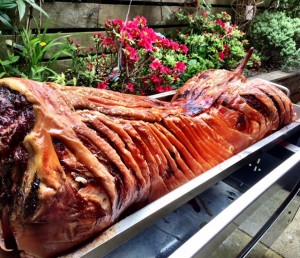 For your events we offer many ways to dine. We have both buffet and set-menu options, and each come with alternative meat choices, as well as vegan, vegetarian, and gluten-free options to ensure that all of our guests are well cared for. Hog Roast Stockport's expert team are happy to work personal to you to find a menu combination specific to your needs and budget, and it will always come with the same quality guarantee assured of all of our dishes. We believe in flexibility so that no one need miss out on our great taste!
So, for your next event give Hog Roast Stockport a call today and let's start talking delicious dining!