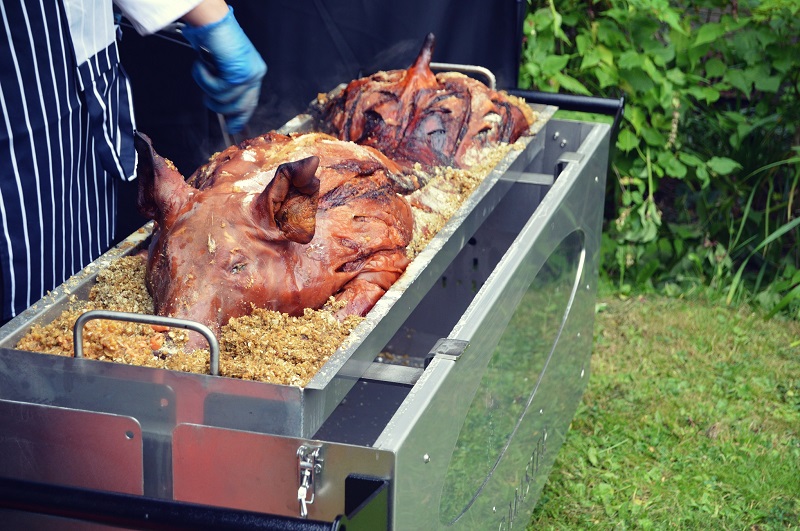 Hog Roast Stevenage are specialists in finely made fresh roasted meats and a uniquely made hog roast available for catering all throughout Stevenage. For your events in Stevenage and Hertfordshire you would do well to find a more unique catering service: blending traditional roasting methods with a touch of exceptional modern skill and flair, Hog Roast Stevenage bring quality spit roasted dining direct to your weddings, corporate functions, birthday's, dinner parties, community celebrations, festivals and more!
As an added bonus we ensure that our services are always flexible to your needs and budget so that you don't have to worry about scrimping on quality to avoid a high cost. Our unique services bring the genuine spit roasting experience to you and your guests; our chefs work throughout the day of your event to freshly prepare and cook our speciality hog roast on our very own mobile spit roaster which adds a touch of spectacle to your event on top of its perfect tasting results.
We know that spit roasting is a seldom tried art these days, which is why we are delighted to show off its brilliance. Once you try one of the fine dishes made from our finished perfect hog roast we know you'll see the exceptional difference it makes too!
With a fine charring across the skin of the hog adding a brilliant crispy texture and the tenderness of the juicy meat inside, our hog roast is a feast like no other. With all their years of expertise our chefs have concocted a true achievement of taste and flavour to then be served up in a variety of perfect dishes. Try our pulled pork rolls or a fully loaded plate of fine Sunday roast foods!
Food Made Right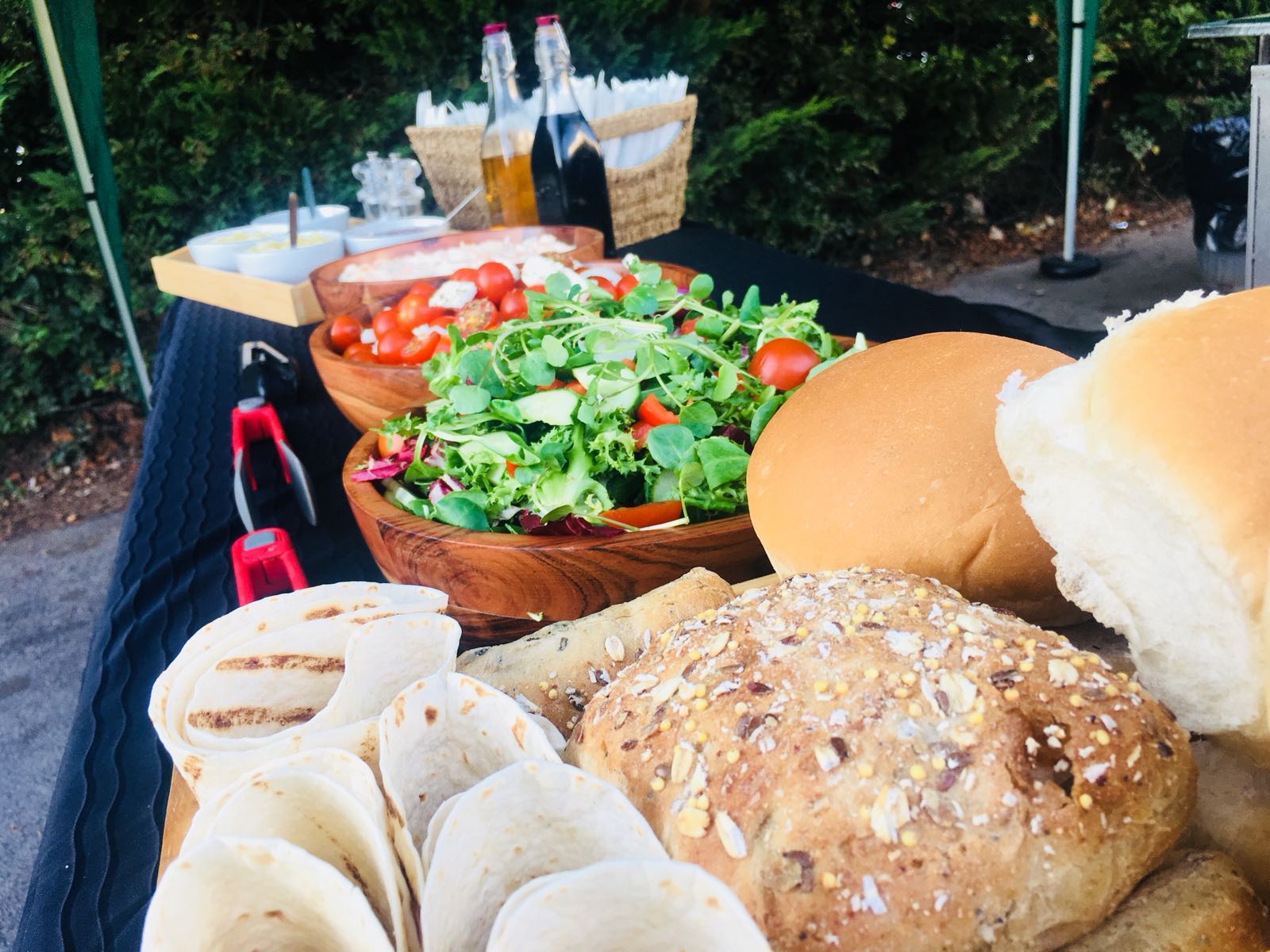 Hog Roast Stevenage believe in flexibility, which is why we will work personally with you to refine the menu for your needs. We have a huge range of menu items, spanning from our speciality hog roast to other meat, vegan, vegetarian, and gluten-free dishes all available for serving in our personalised buffet and set-menu options. Speak to our team to get an exceptional food recommendation right for your event.
So, what are you waiting for? Hog Roast Stevenage are available for hire today so get calling!