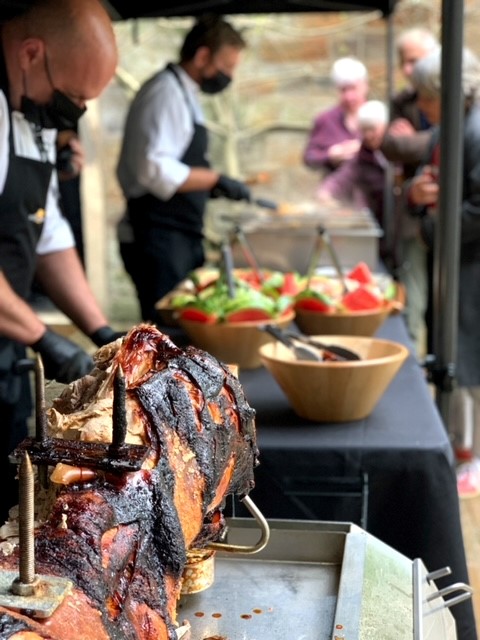 There is no better place for outdoor entertaining than the beautiful St Ives on the Cornish coast. With its lovely beaches and fabulous views, it is an idyllic setting for celebrating any occasion. Whether your event is grand in scale or a smaller party, making sure the food suits your event and meets the expectations of your guests is always of paramount importance. This is where the Hog Roast St Ives team can help you. We are the leading hog roast caterers in St Ives and we are able to offer creative catering solutions for any large or small event.
We can give you outdoor dining at its best with a freshly made menus and the most expertly cooked hog roasts around. We offer diverse catering packages for just about any type of private party or public event, as well as wedding receptions and corporate hospitality.
Fantastic outdoor catering for any occasion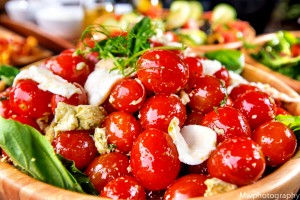 If we are catering for your event in St Ives, you can expect the highest calibre of food, service and event planning every step of the way. Our events team will listen to all of your requirements and take into account any dietary requirements of your guests to design the perfect catering package for your event. Your menu can include a wide variety of other dishes in addition to a magnificent hog roast centrepiece. Hog Roast St Ives provide different slow cooked meats, appealing vegetarian and vegan options, and a vast assortment of homemade salads, side dishes and sauces.
All of our food is made from scratch on-site from our extensive larder of fresh Cornish ingredients, superior ethically reared meat and the finest seasonal produce. We take the quality of our raw ingredients as seriously as we take our food preparation, and we ensure our diners always get the best of everything. We can cater to the same high standard in any outdoor setting that is permitted to host events, whether it be by the beach, in a field, in a marquee or in a park or garden.
Hog Roast St Ives are on hand to give you your ideal mobile event catering package and a great meal for everyone who attends for any occasion ion St Ives.