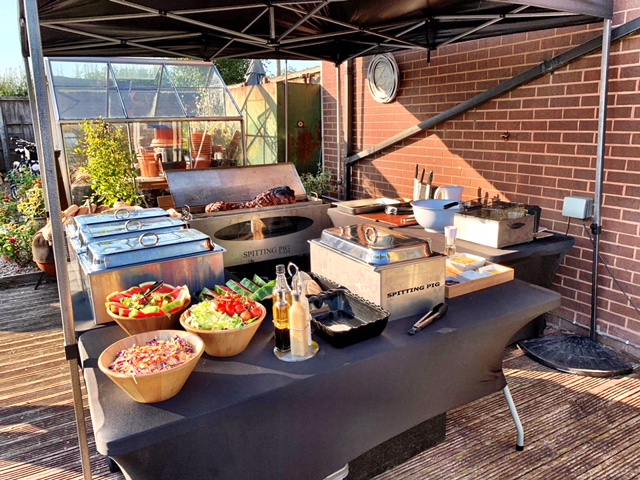 Hog Roast St Helens is the one stop caterer for all your event dining needs. We provide premium eating without the added costs so that you can just focus on your event and our incredible foods. With a fine selection of meats and sides, and a speciality in exquisite slow-roasted pork's, Hog Roast St Helens is sure to be the talk of any event. Our catering services provide a truly unique food experience to events throughout the country, so whether you're planning dining options for a wedding, corporate function, birthday, anniversary, festival or more, you would do well than to find better than the team here at Hog Roast St Helens.
As our name might suggest, our hog roast is our main attraction: with a special mix of traditional and new roasting methods, our top chefs freshly prepare and watch over our very own mobile spit roaster which has your hog roast cooking over hours until it achieves a nice fully covered crispy texture and a lovely inside of juicy meat and flavour. With our unique cooking methods our hog roast is quite simply a brilliant level of unrivalled perfection in taste and spectacle.
With this level of expected perfection our chefs also require the very best ingredients to truly show off their skill. That's why at Hog Roast St Helens we put an onus on quality sourcing from only the best available stocks made locally. Our sourcing may be premium, but don't worry as we absorb that cost so that you don't have to. We bring a premium and unique dining experience at a cost flexible and affordable to you since we believe that no one should miss out on such a brilliant food experience.
Top Quality Foods in St Helens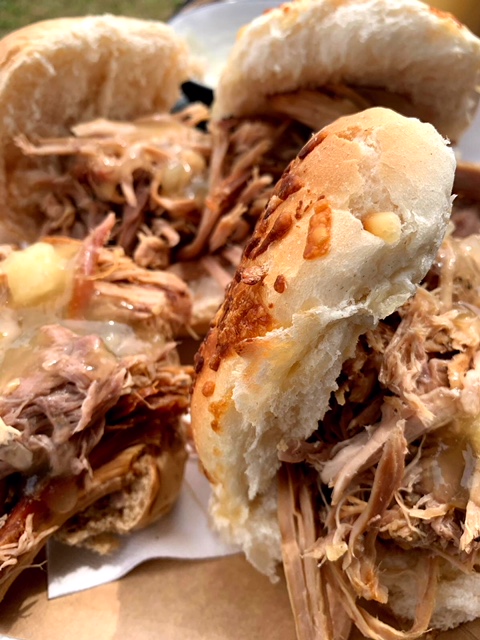 For your events we never limit on choice by boasting a huge range of quality menu available in a number of combinations. Hog Roast St Helens can cater to any need with our many meat dishes as well as, vegan, vegetarian, and gluten-free foods available throughout a number of dishes. Our team can work to refine a perfect buffet or set menu made personal to your event. Their recommendations can be trusted to provide you a brilliant and special taste experience at your event.
Call Hog Roast St Helens now and get started on bringing fine food to your next event!