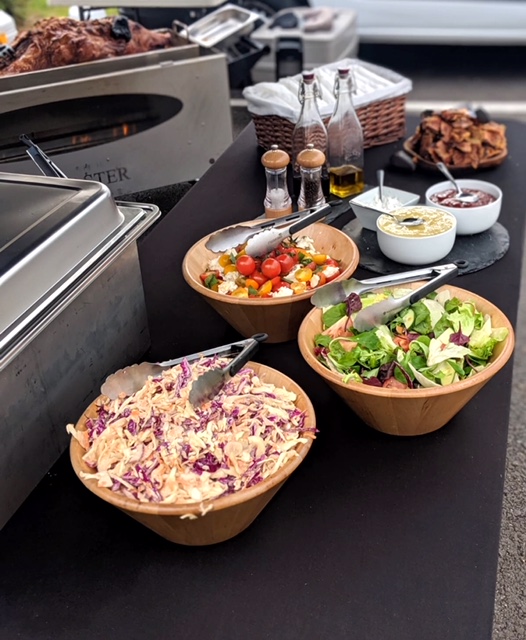 It is with great privilege and pride that we are able to call the beautiful town of St Austell our home. Named after a 6th-century saint and located just a stone's throw away from the Cornish Riviera, this history-rich parish town is one of the largest and finest in the entire county; with miles upon miles of idyllic views and breathtaking architecture, which sets the perfect backdrop for any celebration or gathering you can imagine.
Being a caterer in this scenic tourist trap regularly provides our team at Hog Roast St Austell with so many fantastic opportunities to enjoy our surroundings and also to rediscover the wonders of our local landmarks, such as the Lost Gardens of Heligan and the Eden Project all the way to the Wheal Martyn museum – which we have witnessed being transformed into some striking event venues in our time.
Adding to all of this history and culture that's readily available on our doorstep, Hog Roast St Austell is here to provide our own little slice of British heritage with our traditional – yet modern – hog roasts.
The Best At What We Do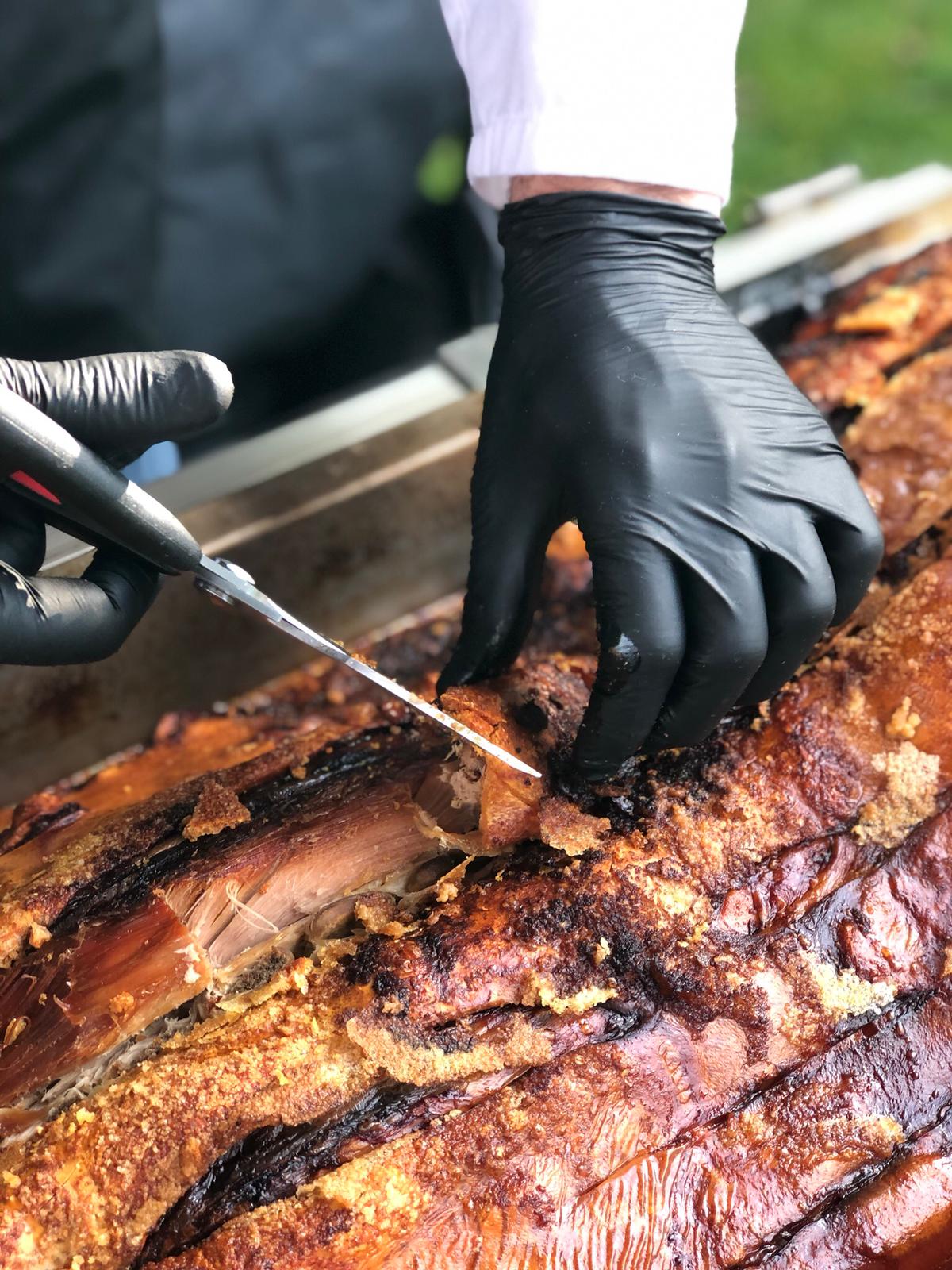 Now you might be thinking, "Aren't hog roasts outdated?", "Hog roasts are just for weddings!" or maybe that, "They are too expensive." Whatever your first impressions are – just know that we hear you, loud and clear. And with that in mind, Hog Roast St Austell is here to show you why we're totally different from other caterers out there – and also to dispel those misconceptions that might be standing in between you and the feast of a lifetime. So, here it goes…
Hog Roast St Austell is unlike any other hog roasting service you'll find. Why? Well, for starters, we don't just keep up with the latest food trends – we also go out of our way to devise our very own contemporary dishes that we believe our customers and clients will love.
On top of that, we are known for our keeping our costs reasonable for everyone, meaning we can easily handle events of all scales, budgets and themes without customers having to worry that the quality of our service will be compromised. Above all – we are passionate about our role, and we are committed to delivering authentic, tasty food that you – and your guests – will adore.