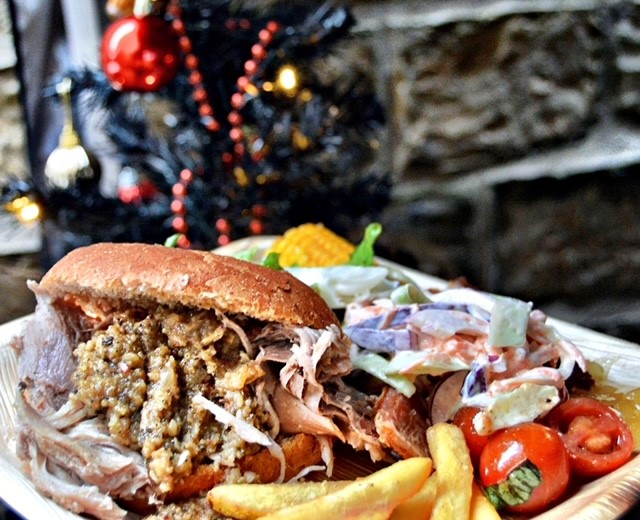 Well, Slough may be known worldwide because of a certain much-loved sitcom set here, but there is more to this town than the trading estate. With its marvellous parks and beautiful stretch along the Grand Union Canal, there are many ways to keep occupied when not working. If you happen to be planning a party during this leisure time, then the friendly folk at Hog Roast Slough would love to help. How? By providing you with a fantastic feast with fabulous service.
Not only do we have a mouthwatering menu (more on that later) but we have a talented team to create a catering experience you'll never forget. Our expert chefs are masters at spit-roasting meat so that it locks in all its juicy flavour. They're just as skilful at carving too. For formal functions, we can provide staff to wait on guests at your event. Pending on the package you choose, they will greet them with drinks and canapés on arrival and bring the food to tables instead of anyone having to queue.
So, let's talk about the menu. Well, as expected, pork is on there. Now, if you love pork with crispy crackling and sweet applesauce as much as we do, that would be enough. However, as we want everyone to enjoy a memorable meal, Hog Roast Slough offers many other meaty mains. But it doesn't end there. We also have a selection of succulent starters, vegetarian courses, seasonal vegetable sides, tasty salads and delicious desserts. There are plenty of ways to personalise the menu, but if you're feeling stuck, we'll happily guide you with our suggestions to suit the style, size, and budget you've set for your event.
Only The Best Will Do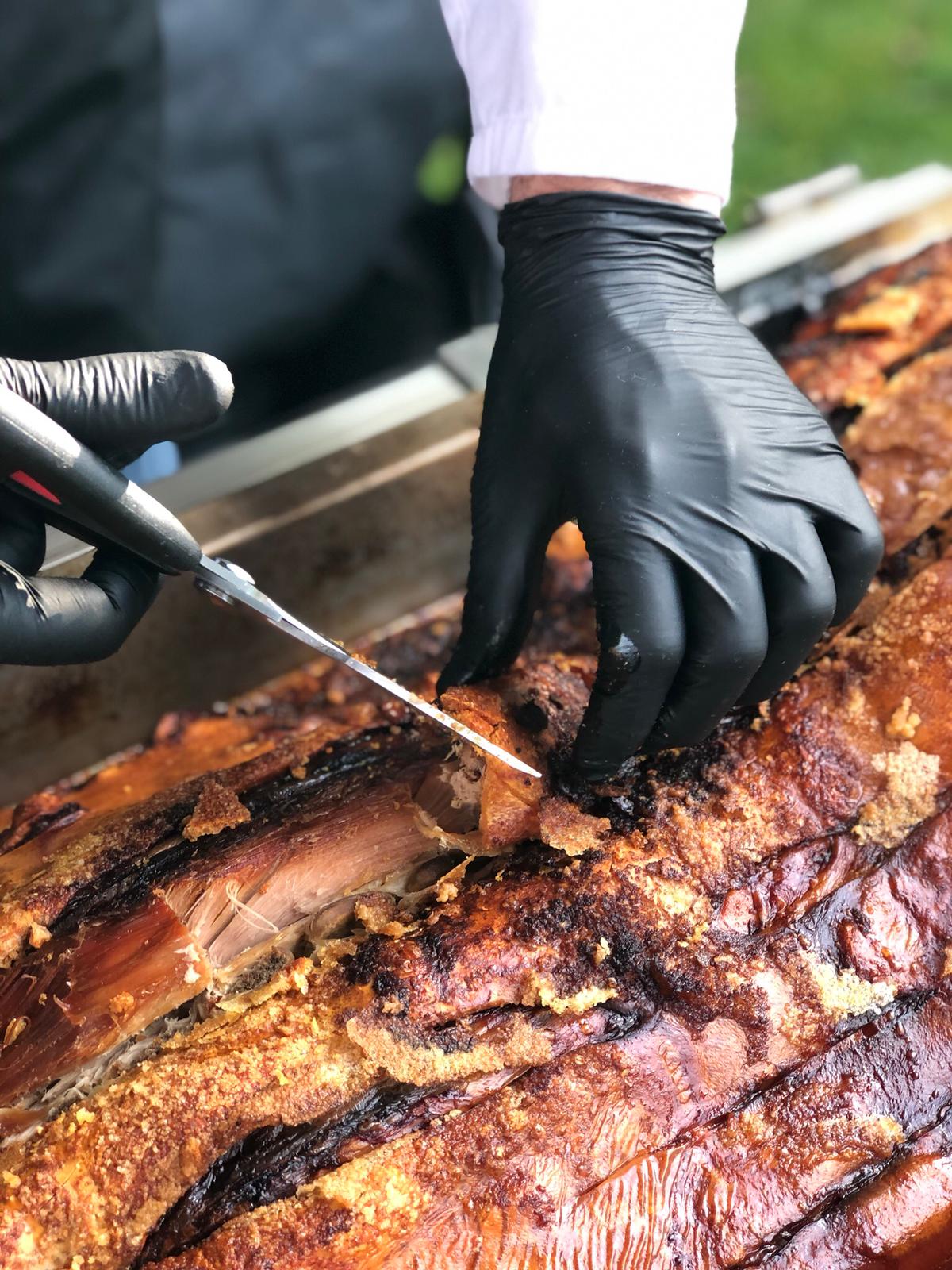 The machines we use to roast the meat are top of the range. The ingredients we select are high-quality, and as we use local suppliers, we can guarantee their freshness. Everything is cooked from scratch, starting a few hours before your party begins. The appetising aroma from the spit will greet guests, setting stomachs rumbling as soon as they turn up.
So, if you're after a flavoursome feast with a friendly atmosphere, give Hog Roast Slough a call or drop us an email today!