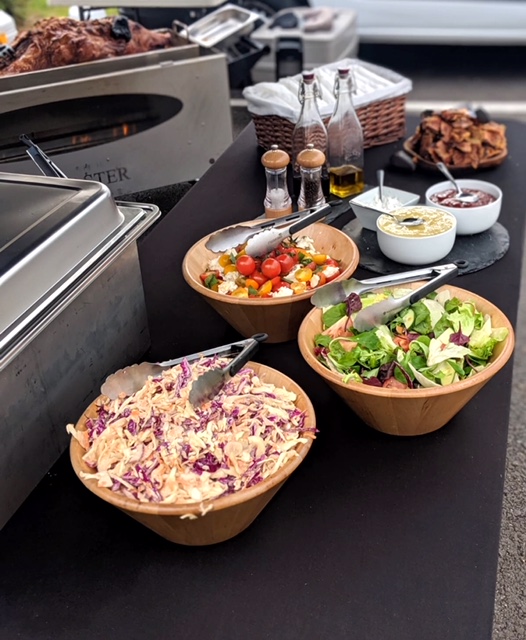 For the town of Sevenoaks Hog Roast Sevenoaks is serving up a classic of British tradition with our premium hog roasts designed especially for the high demands of event catering and dining. Our hog roast brings flair, spectacle, and delicious brilliance to every occasion as we set up a fresh hog roast within your event. The joy of watching our chefs and very own hog roasting machines at work is rivalled only by the delicious delight its results then offer up. Our hog roast has been the mainstay of our business for several decades now and we show no signs of slowing down as we keep up the quality and exceptional brilliance of our service for every single event.
There are little barriers with Hog Roast Sevenoaks; no matter the occasion, the matter the scale, no matter the budget, location, or style, Hog Roast Sevenoaks will most assuredly deliver and impress every time. So, be sure to give us a call now to bring the fine taste of Hog Roast Sevenoaks to your weddings, parties, corporate functions, festivals and more!
Hog Roast Sevenoaks is a premium caterer without the premium price tag. Our meats, ingredients and dishes all speak for themselves in quality, and our stylish way to dine is unrivalled for its premium nature, but we will never force you to break the bank to enjoy our delicious roasts! We make event catering easier by remaining versatile to your needs and budget always!
Superb Servings in Sevenoaks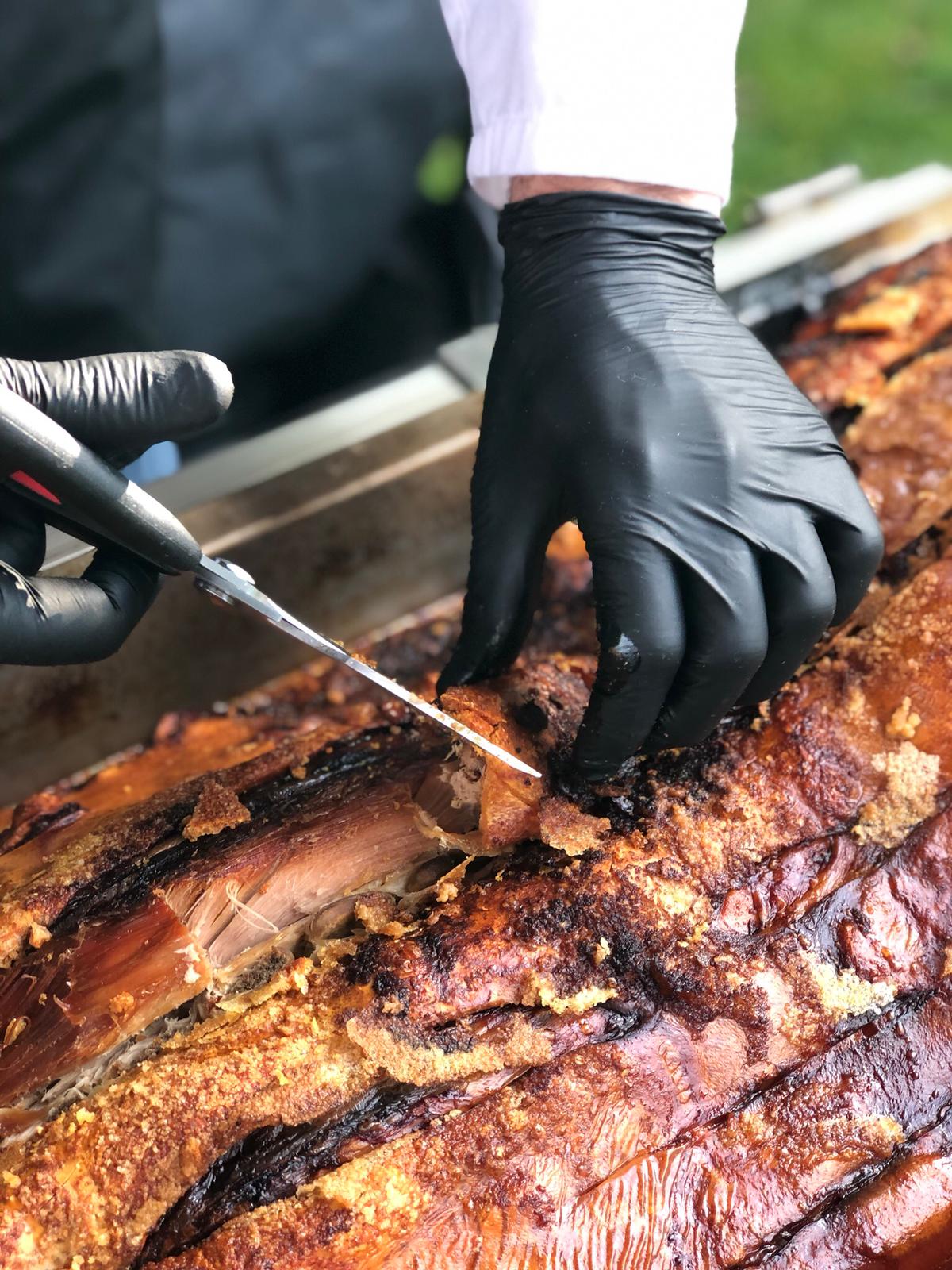 The team here are an extremely friendly and fun bunch that are devoted to bringing you whatever you need for your day. Our hog roast is a fan favourite that we will always recommend, but we also offer many other flexible options including vegan, vegetarian, and gluten-free options. Our extensive buffet range and set course menus will always meet the highest standards already set by our famous hog roast, and every dish is assured to go down a treat. If even one guest goes unsatisfied from a Hog Roast Sevenoaks event then we have failed in our task, and we seek never to let that happen.
So, bring stylish dining and exceptional roasts to your special day today with a call to Hog Roast Sevenoaks now!