If you are fortunate enough to be hosting an event in this charming Cheshire town, the Hog Roast Sandbach team are ready, willing and able to meet all of your event catering requirements. Our catering services are as diverse as the type of events that take in place in town of Sandbach. Whether it is an elegant wedding menu, some characterful food for one of Sandbach's many varied public events, an impressive buffet for corporate entertaining or a themed menu for a family party, we are qualified to provide it all.
We are at the forefront of hog roast catering in the area, and we have a highly experienced team of event catering experts who have the flair and flexibility to provide optimum catering solution for any occasion.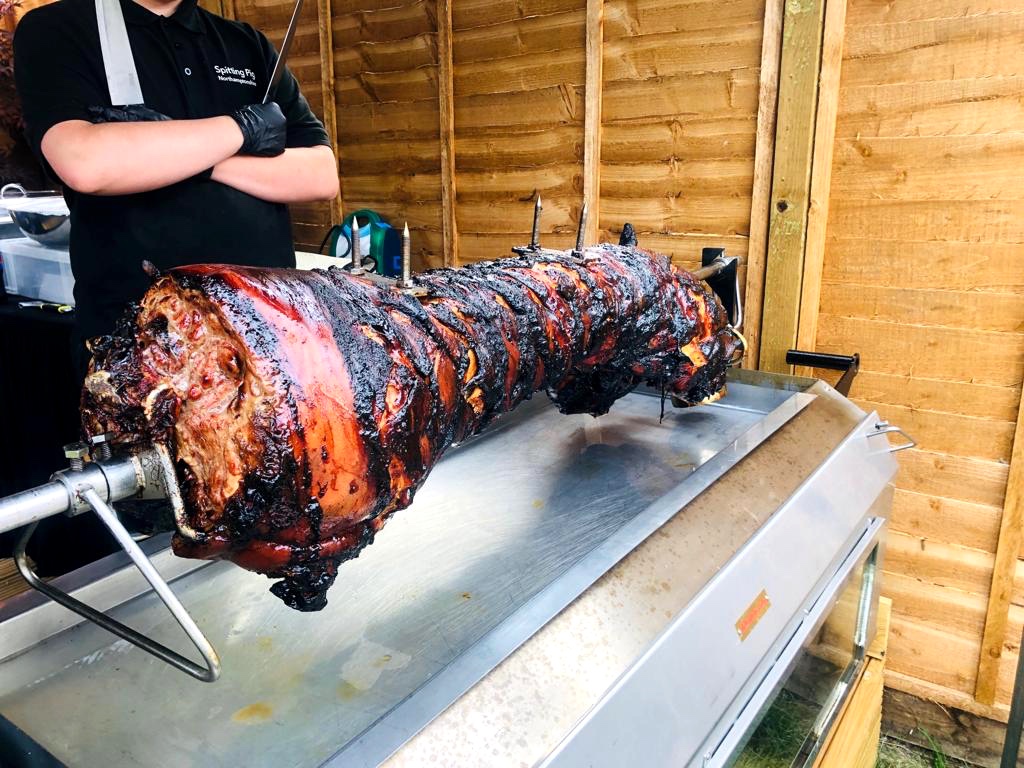 We have refined the traditional craft of spit roasting meat and have the most advanced hog roast catering equipment in our field. Our specialised equipment and skilled team are the winning combination that enables us to offer high quality and diverse catering options in Sandbach.
Contemporary Hog Roast Catering for any Occasion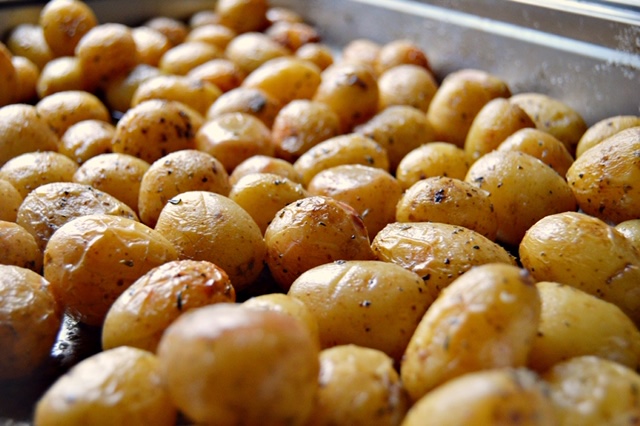 Hog Roast Sandbach are able to prepare a wide range of dishes simultaneously and provide fantastic feasts for any number of guests. We prepare all of our food on-site, whether we are catering for a large-scale outdoor event or providing an elegant meal for a special occasion. Each dish we create is made from the best locally sourced produce, the freshest ingredients and the highest calibre of free -range meat.
If you require an alternative meat choice, or you would prefer your food to be prepared in a barbecue style, or you have guests with specific dietary requirements, you can be assured that we will follow your brief to the letter when preparing and serving your food. If you are looking for a fine dining feel, our range of 3-course meals with table service and a canapé welcome reception are sure to offer you a plethora of appealing options for your event.
The Hog Roast Sandbach team are here to fulfil all of your event catering wishes for any occasion in Sandbach, with our meticulously prepared food and conscientious customer service.