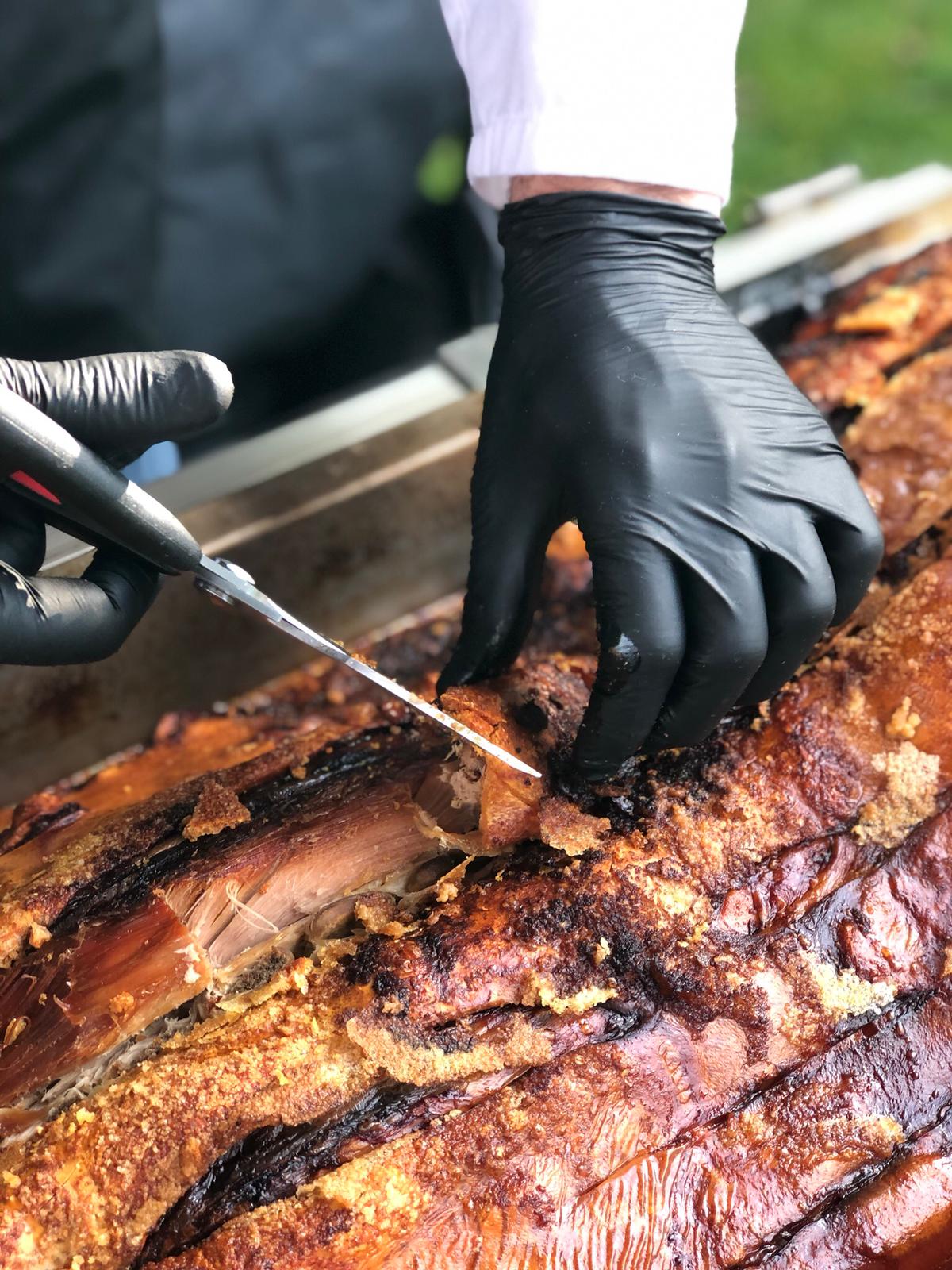 For the Scots town of Rutherglen, we here at Hog Roast Rutherglen have a stylish catered affair to really ignite your events around town. As our name might suggest we specialise in the hog roast – a classic dish and cooking style favoured for centuries by our ancestors, and now we've brought it back with a modern freshness to impress at all manner of special occasions. This hog roast was primed for the lengths of event dining as our methods allow for an extreme of high quality even within high volumes of cooking. One thing is for sure with a Hog Roast Rutherglen event: no one goes away with an unsatisfied stomach!
At Hog Roast Rutherglen we put affordability into a stylish premium food experience so that all might enjoy the fine tastes of our exquisite pork's and meats. Our portfolio of work spans across every type of event from weddings to Christmas parties, corporate functions, festivals, anniversaries and more. Whatever the day Hog Roast Rutherglen will deliver with quality unmatched anywhere else.
The classic hog roast experience is quite like no other and, thankfully, while we make it available from our team to serve for you, we also have made it possible to hire one of our spit roasters directly so that you may try the brilliant traditional roasting experience yourself! We'll set you up with all the equipment as well as full training and even the best pig's available for cooking should you need it. If you're not into that then don't worry, our team can also handle everything themselves and leave you little to worry about except for some great foods!
Exquisite Foods Made Right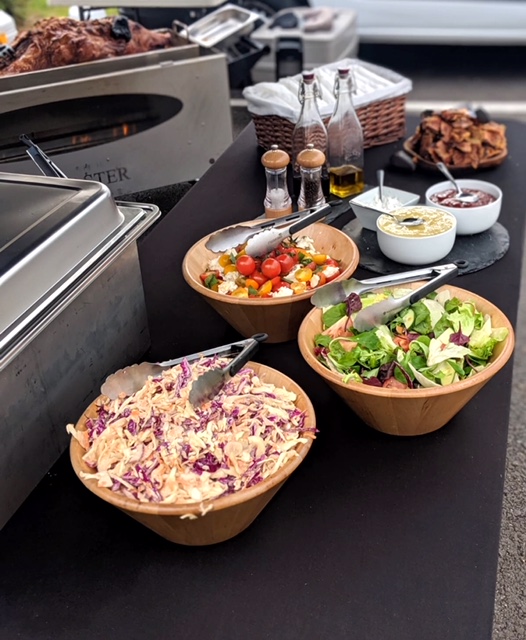 Hog Roast Rutherglen provides an extensive range of food options so that no one need ever miss out on our quality taste. For your event choose from an array of excellent meat, vegan, vegetarian, gluten-free and many more options served in either a buffet or your own customizable set menu offering. Our team are well placed with their years of experience and touch for all things food to deliver you a perfectly refined menu recommendation that fits your occasion and budget.
Bookings go quick with Hog Roast Rutherglen, so get calling today to avoid disappointment!