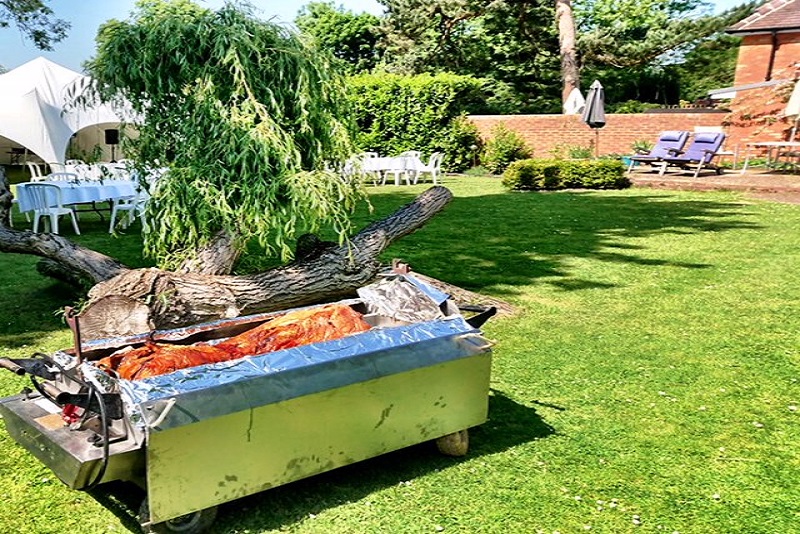 There are many ways to keep active in Rugby. You could cycle around the reservoir or stroll along the canal, to name just two. Rugby is a sporty place – after all, it is the birthplace of the game. It's also home to a couple of other inventions: the jet engine and the hologram. But you didn't come here for a history lesson. You want to know how we can create a tasty treat at your next party.
The Hog Roast Rugby team love putting on a feast. As our name suggests, we specialise in slowly roasting a pig over the flames of a spit. This ancient method of cooking allows the moisture to remain in the meat. The result? Every bite is full of flavour. We elevate your tastebuds even further by serving this with the crispy crackling and our sweet homemade applesauce.
Of course, you may prefer other meats to pork or would like more than one type of meat on the table. Well, good news, our menu offers plenty of variety. We can even light up a BBQ and provide a vegetarian alternative. No matter what, everyone tucks into a delicious dinner.
Leaders In Our Field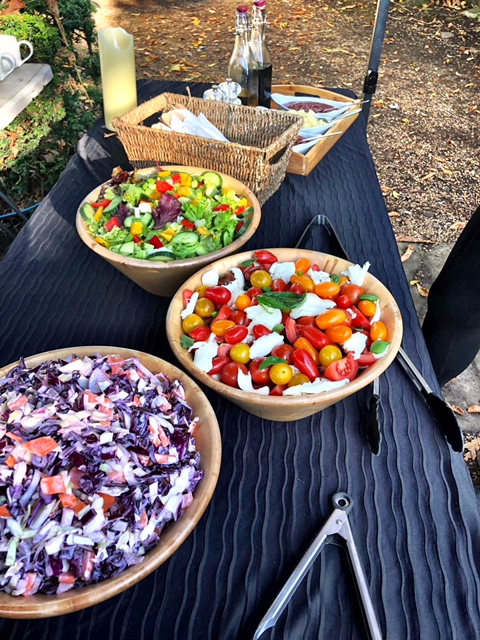 When helping plan your party, we will go over the finer details like supplying crockery, ordering enough disposable napkins, and optimum serving times. Pending on the package you choose, we also have fabulous waiting staff to bring the food to your guests. The friendly folk at Hog Roast Rugby will tailor both our menu and services to suit the style of your event as well as your budget.
Our chefs are expert carvers – nobody munches on a piece of meat that is tough or gristly. However, if you choose to cook up a storm yourself, we hire out the top of the range machines Hog Roast Rugby use. We can also supply the food if needed, which leads us nicely to ingredients.
Whether you're eating one of our freshly prepared salads or taking a bite out of a pork-filled bap, it will make your mouth water. We only use high-quality ingredients, and as they are locally sourced, it allows us to also cook everything from scratch on the day of your event.
This is only a small taste of what we can do. Please reach out to us by phone or email if you have any questions.