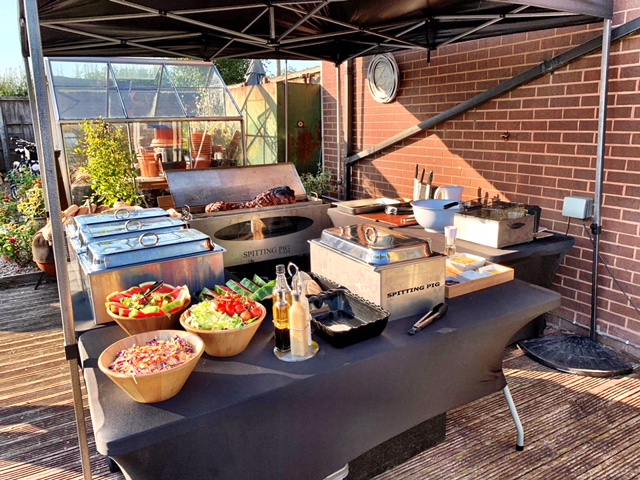 A hog roast is a fun and flavoursome dining option for any event, and it is without doubt one of the best outdoor catering choices for any occasion. There is something special about cooking and eating outdoors, and if you hire the Hog Roast Royton team to cater for your event, we will give you a superior outdoor dining experience in every element of the food and service that we provide.
Cooking our hog roasts on-site creates a great atmosphere for any gathering and our impressive hog roast machines make a fantastic focal point for everyone to come together to watch the beautiful free-range pork in the final stages of the cooking process before it is expertly carved in full view of all of our diners by one of our highly experienced hog roast chefs. There are several ways our hog roasts can be served, such as a pulled pork sandwiches served with a selection of sauces and topped with a crunchy chunk of crackling or presented as an awesome roast dinner served with our own modern re-invention of its traditional trimmings. 
The best hog roast dining experience in Royton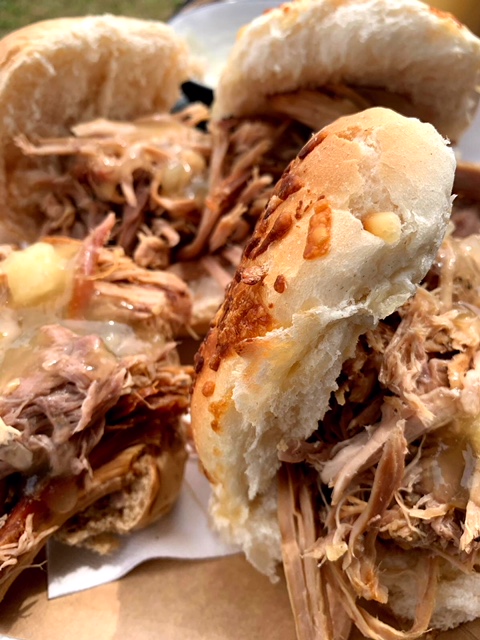 The Hog Roast Ryton team are able to give you the ultimate hog roast catering experience for any event in the Oldham area. Alongside our succulent signature dish, we offer a broad assortment of catering packages with a variety of different dishes available that are guaranteed to satisfy a wide range of tastes and dietary requirements. The items on our party platters take inspiration from different global cuisines as well as classic British dishes and across all of our menus we are able to provide freshly made vegetarian and vegan options, as well as alternative meats if required.
The quality of our speciality dish and the scope of our catering packages enable us to provide fantastic dining solutions for any occasion in Royton, including weddings, private parties and corporate entertaining.
If you would like to take advantage of our event catering expertise and treat your guests to the tastiest hog roasts in the Oldham area, the Hog Roast Royton team look forward to hearing from you soon!