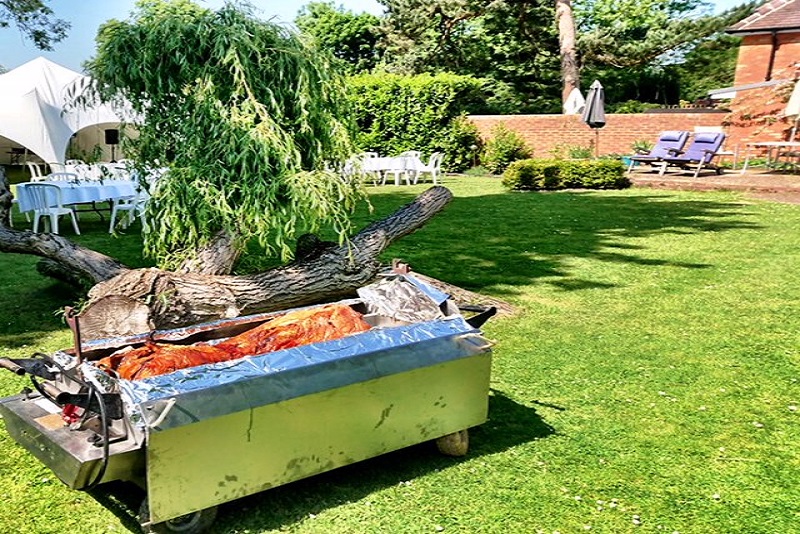 For a quality catered dining experience for your next event in Royal Tunbridge Wells then look no further than Hog Roast Royal Tunbridge Wells this year. With a speciality in premium service and exquisite roast dining made affordable, we are the nation's rising star in event catering. We idolise the proper roast feasts of yore, and, so, with our traditionally made hog roast we have strived to recreate the fire side spit roasts of an earlier age R– though now with an added brilliance and flair of modern culinary abilities.
We've brought back the genuine spit roaster to provide the proper roast experience seldom seen on the market anymore. And trust us when we say that sometimes the old ways are indeed best, as our spit roaster provides perfect roast results as well as being a delightful display of culinary brilliance. Its fiery aesthetic puts on a show for the littluns to enjoy as your hog roast slow cooks fresh throughout the day until it is ready at a perfect level of roast texture and delicious taste.
Hog Roast Royal Tunbridge Wells is capable of administering catering for any type of event, no matter its guest list size or budget – we are flexible to your needs. So, whether you need catering for a wedding, corporate function, birthday party or more, then Hog Roast Royal Tunbridge Wells are here for you with our glorious roasted meats assured to impress any event. We believe in perfection at every level too which is why our food is sourced only from the top stock available locally. Every aspect of our business works at the utmost level of quality, and all comes together to serve you a fine meal and dining service to make your event just that bit more special.
Food Prepared Your Way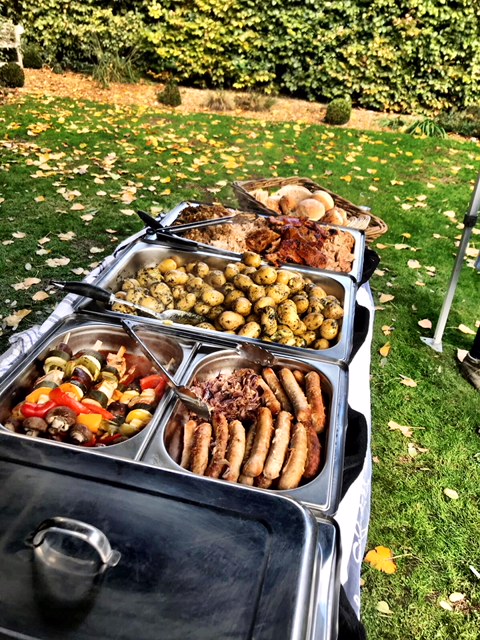 At Hog Roast Royal Tunbridge Wells we never limit on choice. Our hog roast is of course our chef and fan favourite, but we also provide a huge range of other catered foods all produced at the same top quality. Pick from our many chicken, beef, vegan, vegetarian, gluten-free and more choices catered either as your own customizable set-menu or a grand buffet feast. Our team will work personal to you to create a dining experience in line with our event's style.
So, call Hog Roast Royal Tunbridge Wells now before bookings run out!