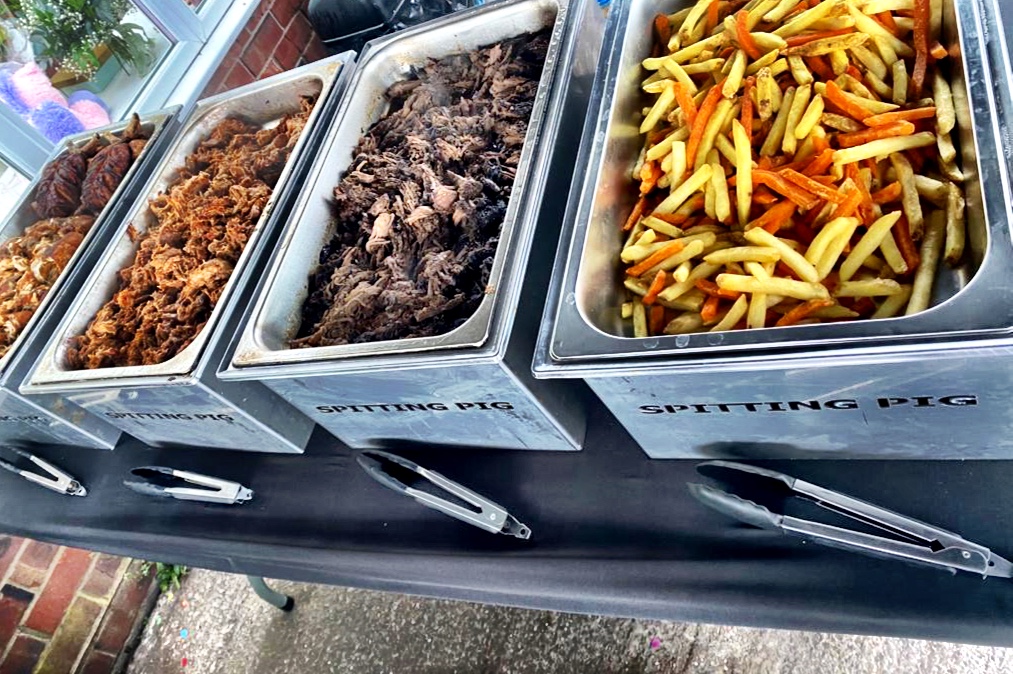 As the UK's most popular Hog Roast service, we can guarantee first-class catering to ensure your event is a total success. Food is one of the most important aspects of any event, so Hog Roast Rowley Regis will be on hand to ensure all of your needs are met. We understand that each of your guests have different dietary requirements, so although we specialise in hog roast, we offer a variety of dishes to ensure no-one goes hungry.
Our selection of hot and tasty meat dishes which includes everything from Spit Roasted Pig served with Stuffing, Apple Sauce and Crackling, through to Barbecued Beef burgers, Peking Duck Wraps and Spicy Thai Chicken Kebabs. However, for those who don't eat meat, we also offer a selection of vegan and vegetarian dishes to ensure that all of your guests are left feeling completely satisfied!
Our professional hog roast catering service is fully inclusive, so you can just turn up on the day without having to prepare a thing when it comes to the catering – leave it all to us. Our service provides plates and dinnerware, laying the tables and clearing up afterwards so that you are free to take care of everything else without stressing during your event.
Book Hog Roast catering in Rowley Regis today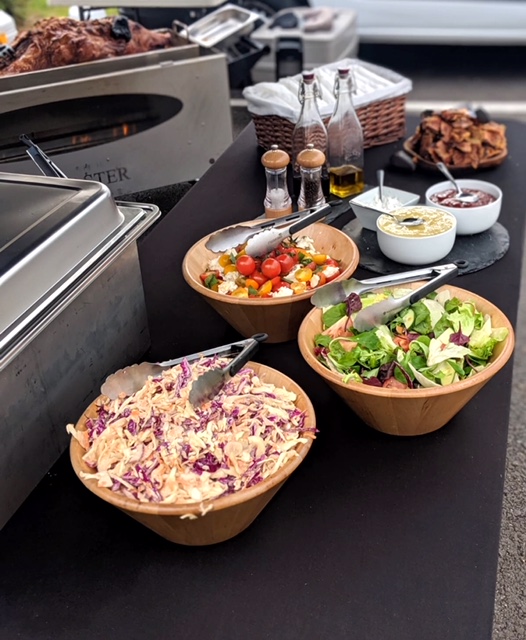 Aswell as our recommended fine dining service for formal events such as corporate occasions and weddings, we can happily keep things casual with a spread buffet. Rest assured, whatever style of Hog Roast Rowley Regis catering you choose, we never falter on quality which is how we have gained our positive reputation in the local region and beyond.
If you're interested in the Hog Roast Rowley Regis services we provide, please don't hesitate to get in contact with our team today. We will be happy to chat through the options with you for your upcoming special occasion.