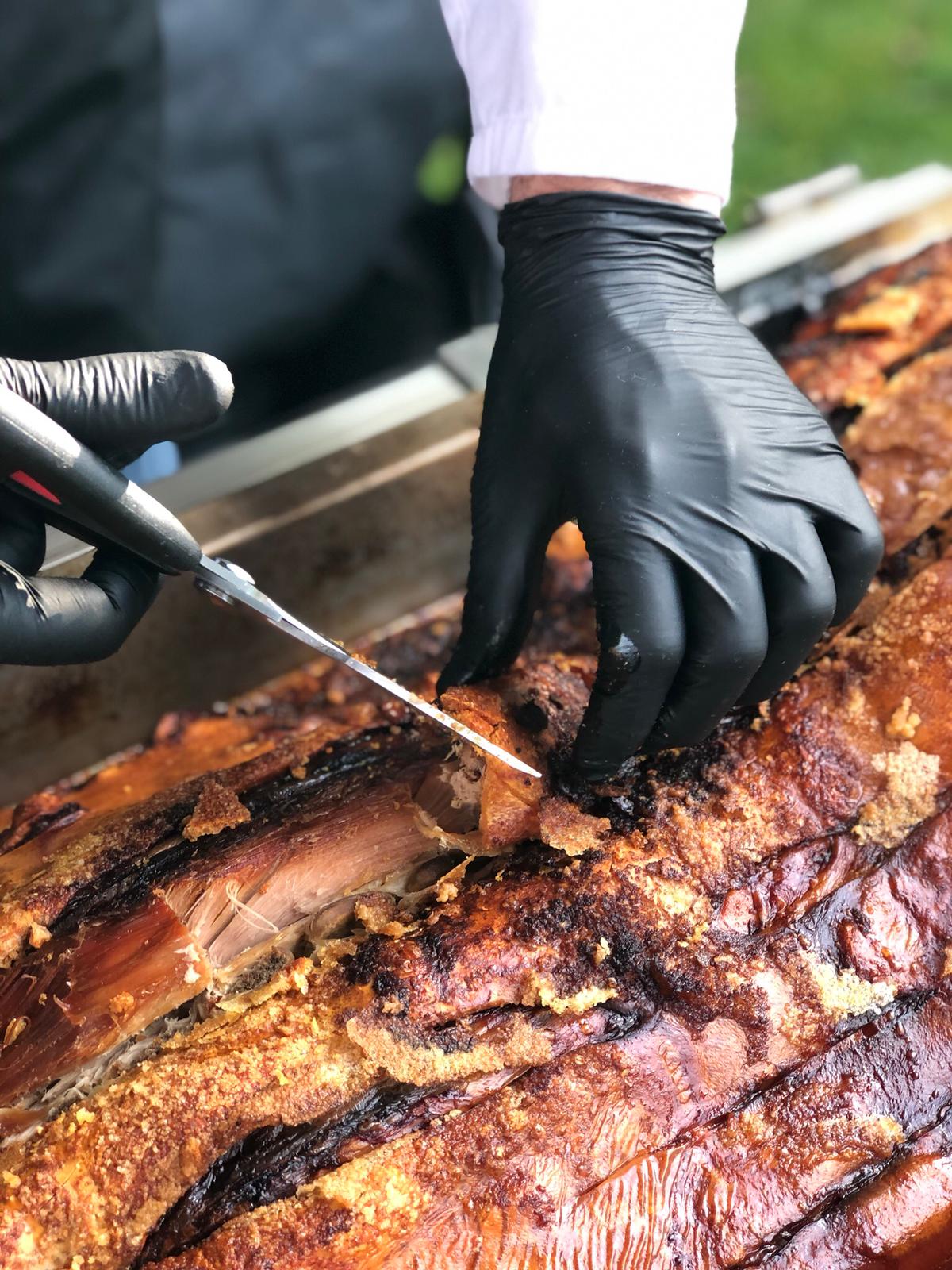 If southwest Hertfordshire is the setting for a party you are hosting, the Hog Roast Rickmansworth team are equipped to give you everything you want when it comes to the catering. We are the most prominent hog roast catering company in the area for a good reason. We offer an unbeatable standard of free-range pork that is skilfully prepared by our specialist hog roast chefs utilising a traditional technique combined with state-of-the-art catering equipment. By delicately cooking our pork for a number of hours we are able to achieve the most flavoursome and succulent result imaginable.
Hog roasts are ideal for large events, especially when they are prepared by the most expert hog roast caterers around! It is a very impressive and cost-effective outdoor dining option that can feed a lot of people without having to be too strict on portion sizes. We are able to provide an incredibly large amount of food that is freshly made-on-site for any occasion and our highly experienced team always ensure that each plate we serve is consistently high in quality, from our first diner to our last.
Personalised hog roast catering solutions for your event
If your event is less grand in nature or you are looking for a more formal outdoor catering package, we have plenty of inventive catering packages to offer. Here at Hog Roast Rickmansworth, we may specialise in hog roasts, but it is not all that we offer. Our versatile catering team are capable of preparing all manner of delicious dishes, with attention to detail at every stage. We offer a range of other options if you require a more diverse menu for a special celebration, your wedding reception, a corporate function or any type of private party.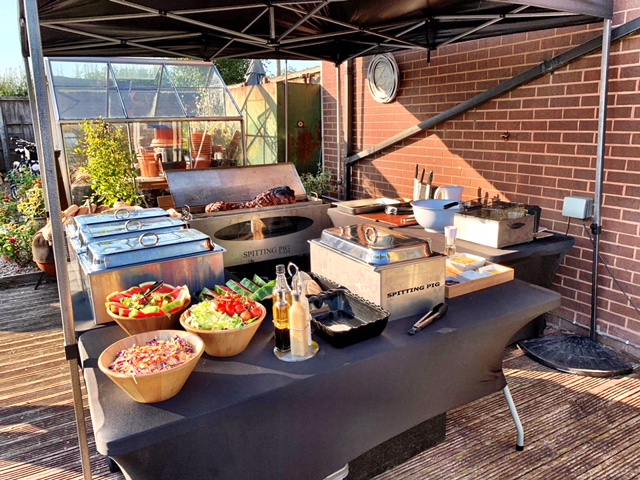 We will take all of your requirements on board when devising and preparing your menu, including the service and presentation. If you opt for a sit-down meal with table service, we have our own events team on hand to provide a warm welcome and excellent service throughout your event.
We have taken hog roast catering in the Rickmansworth area to a whole new level and if you would like us to provide you with your perfect menu for your event, please do not hesitate to get in touch with us here at Hog Roast Rickmansworth.