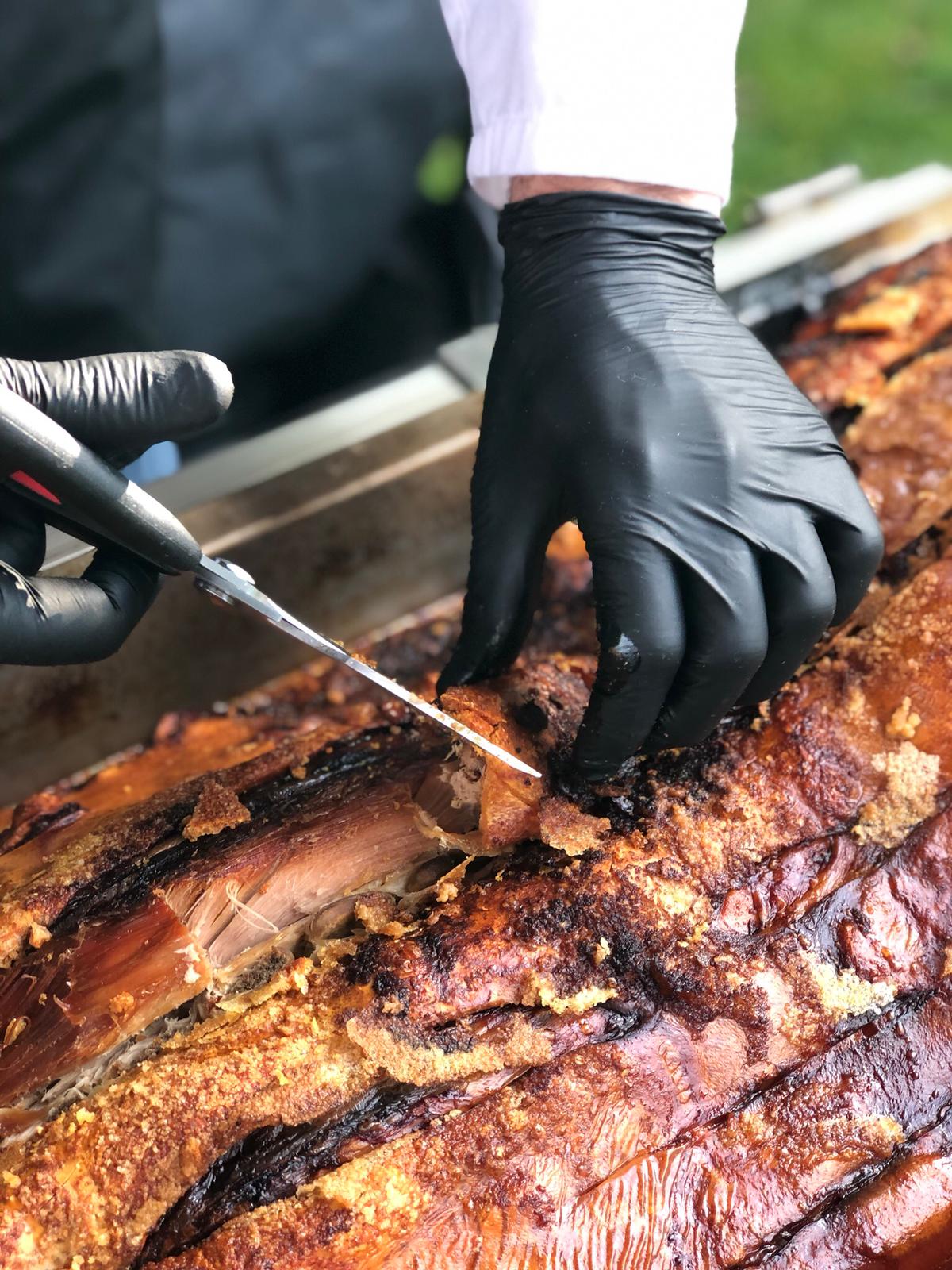 Whether it be for a wedding, private party or even corporate occasion, no event is complete without an expert catering service like Hog Roast Renfrew. Food is one of the most important aspects of any event and is likely to be remembered for the years to come (yes, everyone thinks of their tummies first) so you want to make sure you don't disappoint.  It's a good job you came across us as we make sure the food your guests receive has the finest taste and texture; with plenty to go round so no-one goes hungry.
Professional hog roast services in Renfrew
Whoever you come across within our team, you'll always be greeted with a smile and a pleasant word by the Hog Roast Renfrew team. Our catering staff are a blend of individuals who are positive, passionate and dedicated and will take the stress away from any event. Rest assured that every detail of the culinary plan will be dealt with, with utmost professionalism in regard to timings and service options being managed in a calm and friendly manner. However, as events planning can be demanding, we have a team of events organisers who can take care of every single aspect; from choosing and sending the invitations to helping you select a venue and dealing with decorations.
If you're inviting guests that have dietary requirements you need not worry. All of our menus can be tailored to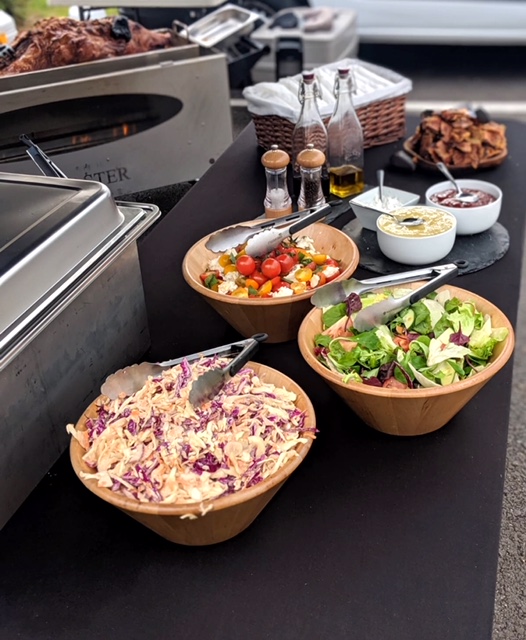 your exact needs; where ingredients can be eliminated or adapted to meet your vision. We also serve a selection of vegan, vegetarian and gluten-free dishes which are available upon request – so do let us know exactly what you need in the weeks beforehand so we can get prepared.
If the last thing to tick off the list is events catering – consider the job done. Get in touch with our Hog Roast Renfrew team to chat through the services with you and get the date booked in our diary!