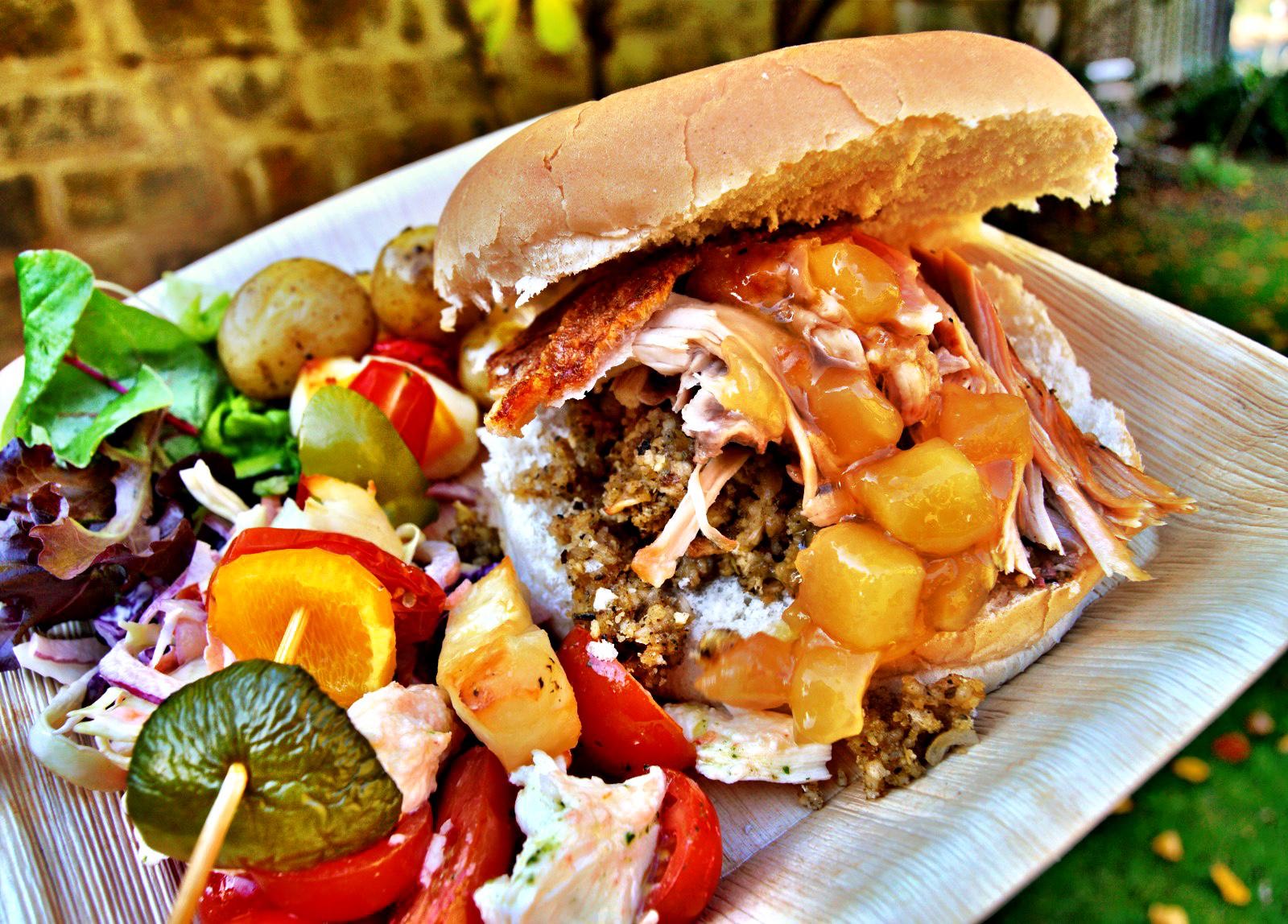 Need fine dining for your upcoming events? Hog Roast Redditch has you covered. With a fine selection of meats and sides, and a speciality in exquisite slow-roasted pork's, Hog Roast Redditch are a caterer like no other. We bring a unique dining experience to the town and peoples of Redditch. Our namesake hog roast is an exceptional product blending traditionality with modern flair. We bring back the spit roasting methods of yore with the brilliance of modern tech and spicing to deliver a slow-cooked roast like no other.
Our foods are assured to be the talk of any event, big or small, so whether you're in planning for a wedding, corporate affair, meetings, anniversary, birthday, festival or otherwise, you'd do well to find better than Hog Roast Redditch. With a team of elite chefs, we get to work preparing a freshly made roast on the day of your event, cooking it over hours on our advanced spit roaster to bring your roast to an exceptional level of perfect taste and texture. For us true quality comes to the fore with time, and so with our spit roaster and our chef's skill and brilliance your hog roast is assured to be a true achievement of roasted dining.
The spit roaster ensures quality in its results as the skin cooks to a delicious crispiness to add a brilliant texture to the juicy and delicate pork underneath. What's more, all of our products are made from the best ingredients sourced from local British vendors so that their brilliance is even greater and trusted.
Redditch Rightfully Fed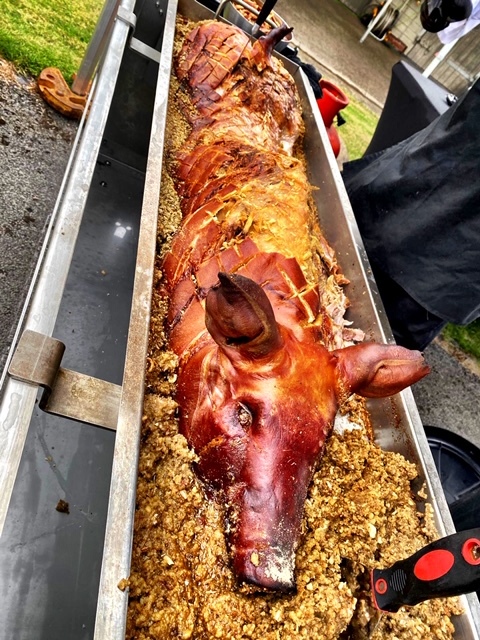 Hog Roast Redditch can cater to any need with our alternative meats, vegan, vegetarian, and gluten-free foods available in any combination of buffet or set-menu style dining. There is quality in every one of our products and so, while we know it may be hard to pick out a perfect menu for your event, our team are fortunately on hand to provide expert recommendations. With our expertise in all thing's delicious food, we'll find you an exceptionally refined taste combination personal to your needs and budget. We ensure our costs are low and flexible so that you don't have to sweat the stress of a lengthy bill.
What could be better than this? Call Hog Roast Redditch today and get ready for the dining experience of a lifetime at your next event!