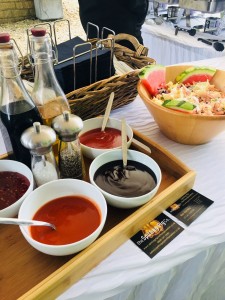 Rawtenstall is a town in the county of Lancashire, located 15 miles north of the city of Manchester. Rawtenstall is a Lancashire community which actively comes together to support and promote local produce. The Rawtenstall Farmers' Market in Rawtenstall Town Square has been a popular feature in the town with the local population, offering locally sourced artisanal foods such as top-quality local meats.
We Provide the Best Quality Hog Roasts in the Local Area!
Are you considering hosting an event or celebration in the Rawtenstall area and now find yourself looking for a reliable local catering service to use? At Hog Roast Rawtenstall, our experienced team are ready and prepared to provide you with a fantastic hog roast catering service for your event. Our catering company are specialists in giving customers delicious traditionally made hog roast as an ideal catering option for events in Rawtenstall.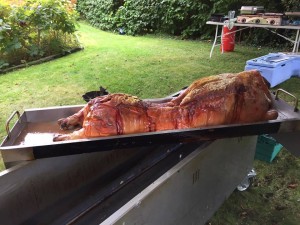 We make sure we provide you with a food menu to your taste, and according to your requests. The way we view it, the customer and the individual hosting the event are king. We are always ready and prepared to make any changes to our food menus should you request us to do so.
We offer meat-free options as well as traditional hog roasts! So, no need to panic if a large number of guests attending your event in Rawtenstall are vegan, vegetarian or do not eat pork.
And if there are other that meats you would prefer to have for your event other than pork, we can also provide brilliant quality meats such as Aberdeen beef, turkey, lamb, and chicken. The meat barbeques that we offer are to die for and are always big hit with guests at the events we provide catering for!
So get in contact with us at Hog Roast Rawtenstall today to hire our wonderful hog roast catering service for your event in the local area.