Hog Roast Poulton-le-Fylde is the catering company to call today for all of your event needs. We specialise in fine meat catering although we're always amenable to any other type of service, since we also hold a wide range of brilliant foods and different menu styles to suit your needs. Hog Roast Poulton-le-Fylde are also exceptionally suited for the demands of any type of occasion, no matter its style, size, location or even budget – weddings, corporate functions, birthday's, festivals, anniversaries, or even just a private dinner party, we're available and waiting! We have a wonderfully friendly and expert team who are always more than happy to provide their masterful knowledge to you and your guests.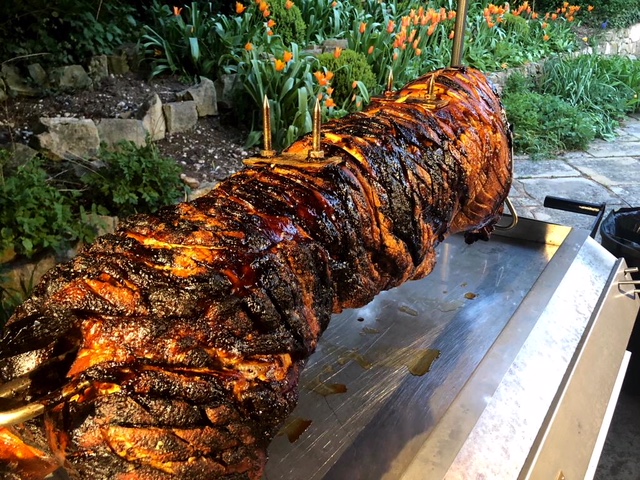 With Hog Roast Poulton-le-Fylde you are inviting in a stylish dining experience made with love and care. Our centre-piece hog roast is prepared fresh and cooks for hours on the day of your event with our very own mobile hog roaster to ensure perfect levels of tastes and texture to your meat, with the little add bonus of a fine spectacle to the day too! Our hog roast is assured to be talk of any event, not just for its taste but also in its spectacle just to merely be watched being made – it's slow roasting and incredible smell will have you ready to dive in for firsts, seconds, thirds and beyond!
We're delighted to be able to provide premium level dining at an affordable cost that doesn't break the bank. Our services come flexible to meet your needs and budget without limiting you on quality where you need it. So get on board today!
High Quality Catering For Poulton-le-Fylde
Food is the best part of any event (we think anyway!) and as such Hog Roast Poulton-le-Fylde have a feast of exquisite foods to tide you over. We always highly recommend our centre-piece hog roast, but if you feel like something different we'll get that to you too! With plenty of meat, vegetarian, vegan, and gluten-free options you and your guests are most assuredly spoiled for choice since every set-menu and buffet option comes at the same guaranteed high quality.
So don't delay, Hog Roast Poulton-le-Fylde is available now with just a simple call!