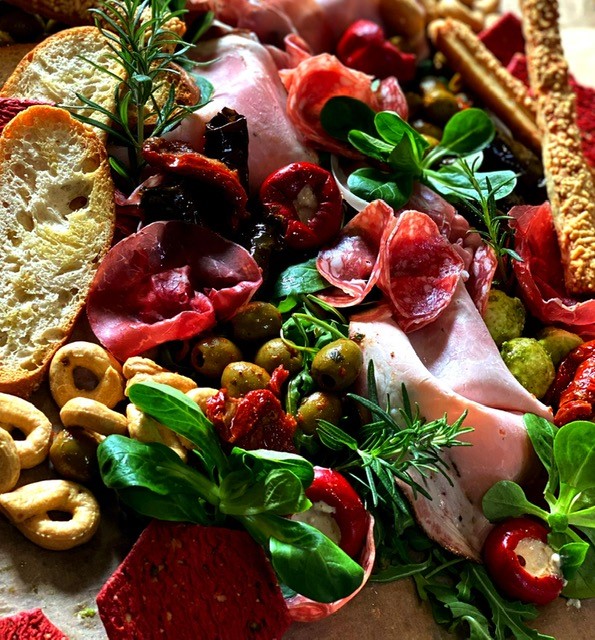 The fresh air and sea views around Porth make the area a prime spot for hosting any kind of event outdoors, from small garden parties for family and close friends to large-scale public events and everything in between. If you are in charge of sorting out the catering for an event in the Porth area or you are searching for the perfect menu for a special occasion that you are hosting outdoors, the Hog Roast Porth team should be your first port of call for all of your event catering needs.
Not only are we the number one hog roast caterers in this part of the country, we are also able to provide comprehensive catering packages for any occasion, all freshly prepared on the day and on-site for any size or type of event.
Our hog roast feasts are the dream outdoor dining option for any occasion if you want generous portions of hot, freshly made food for an excellent price. In addition to being able to offer you the best hog roasts around, Hog Roast Porth's versatile team have the scope to make a vast selection of other dishes too.
Delicious hog roast dining options for your event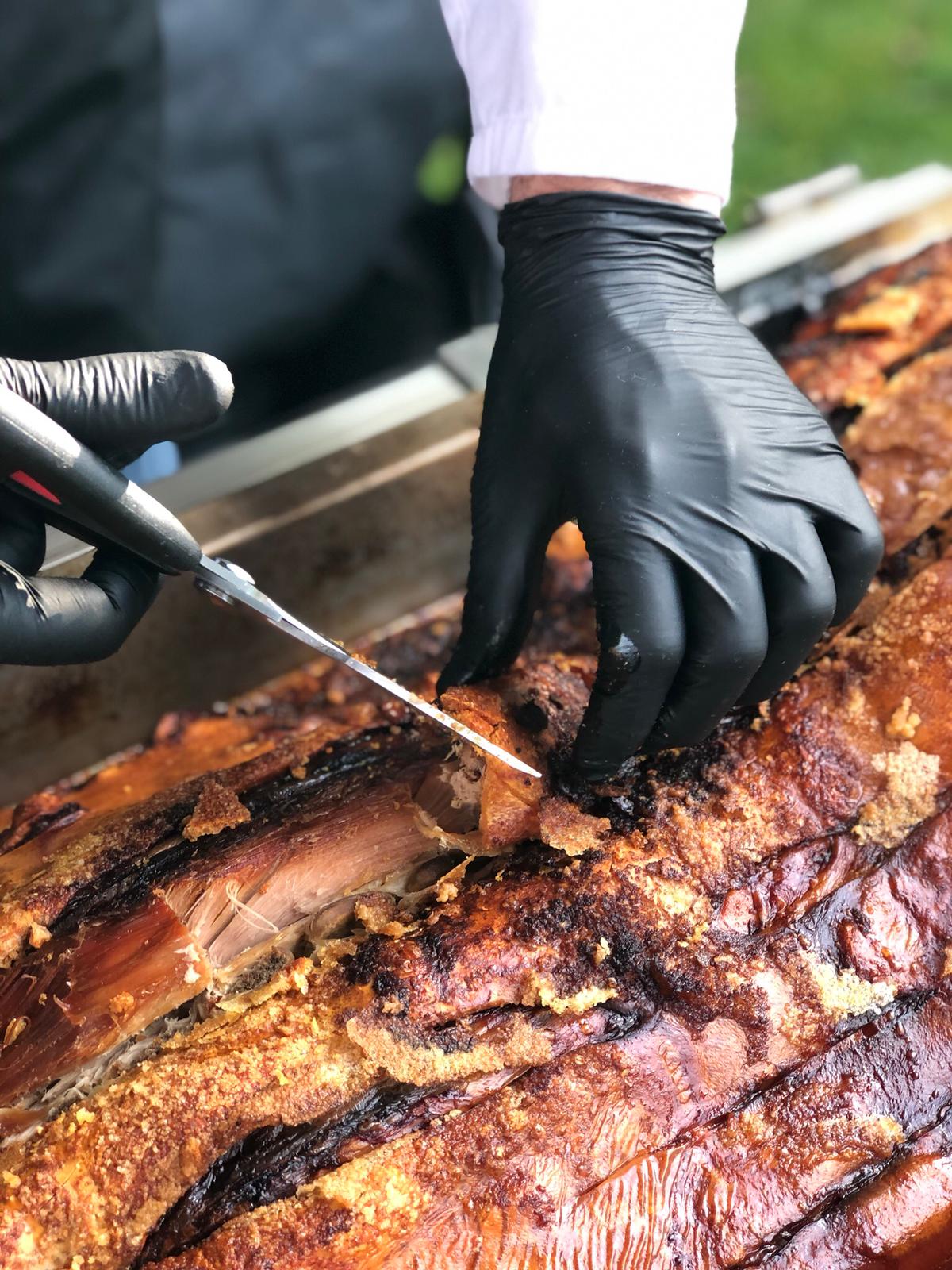 Our expert hog roast chefs will help you to create a fantastic atmosphere for your event as well as providing your guests with some great food as we always cook our meat on-site in front of our diners. Whilst this is happening, we will also be making the rest of your dishes from scratch at your venue in full view of everyone too. Your guests will have the chance to see the quality of our locally sourced produce and free-range meat for themselves, not to mention the love and attention that we invest in every plate of food that we provide.
We put just as much care into creating the rest of our delicious dishes as we do when preparing our impressive hog roasts. This can include different meats, vegetarian options, vegan friendly food and gluten-free substitutes, if required.
Hog Roast Porth are able to provide exciting outdoor event catering menus and the highest calibre of hog roasts in the area for any large or small event in Porth.