If Port Glasgow's waterfront location and green spaces have made you want to break with the norm by putting on an outdoor event instead of hosting your party in a more traditional indoor setting, you need expert help from specialist event planners and caterers who know everything there is to know about outdoor entertaining.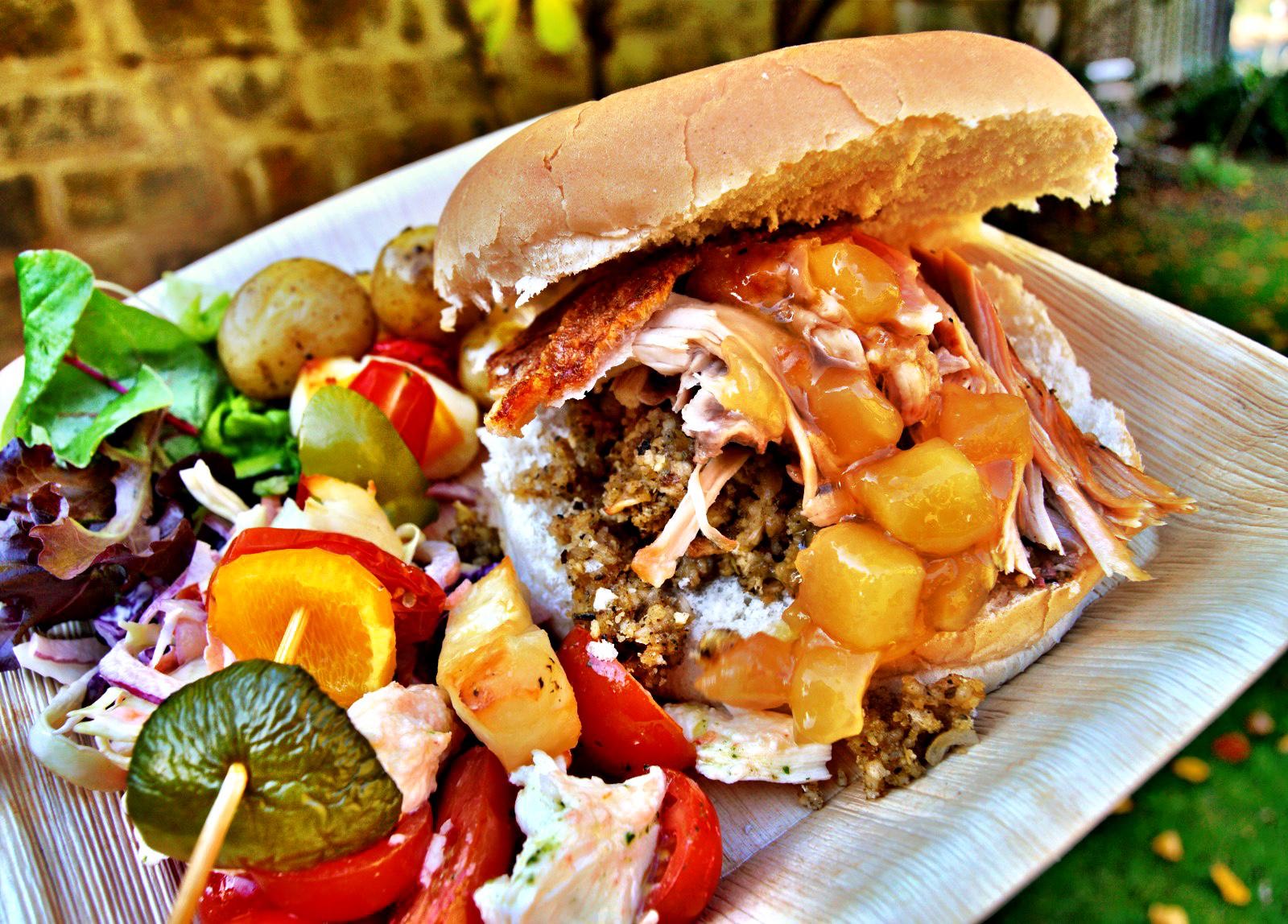 Luckily the Hog Roast Port Glasgow are more than qualified to take care of all of your outdoor event catering requirements. From the logistics to the food preparation and service, we have the experience to deal with everything that comes with outdoor catering and food service. Having us by your side on the day to take care of the catering will mean that you are free to coordinate other crucial aspects of your event, and just as importantly, enjoy spending time with your guests.
We are the most established hog roast caterers in the Port Glasgow area, and you won't find a more reliable team if you want the best standard of food and service regardless of the location of your event. We can cater to the same premium standard in any outdoor setting in Port Glasgow. If you are allowed to host an event there, we will be able to cater there.
A hog roast menu for any occasion
All of your food will be freshly made at your venue by our own fair hands. Hog Roast Port Glasgow's advanced mobile catering equipment and multi-skilled team are a match made in heaven for any event. We can cater in any location for any number of people without cutting corners on the calibre of our locally produced ingredients or on our stringent food preparation standards.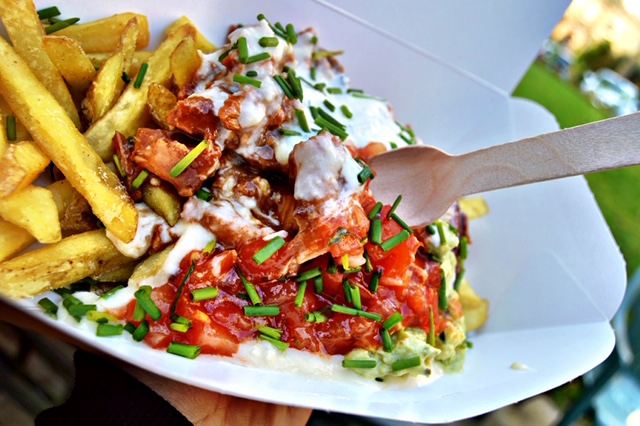 If your event necessitates a more varied menu to be provided alongside our signature dish, we can supply anything that you need, including different meats, vegetarian and vegan dishes and more formal fine dining menus. We offer catering packages to please all tastes and budgets and we are able to provide tailored menus for weddings, corporate hospitality and private parties in the Port Glasgow area.
If you want your outdoor event to be a memorable occasion for everyone who attends, enlisting the help of the Hog Roast Port Glasgow team will ensure that everyone receives a lovely meal and great service from start finish.