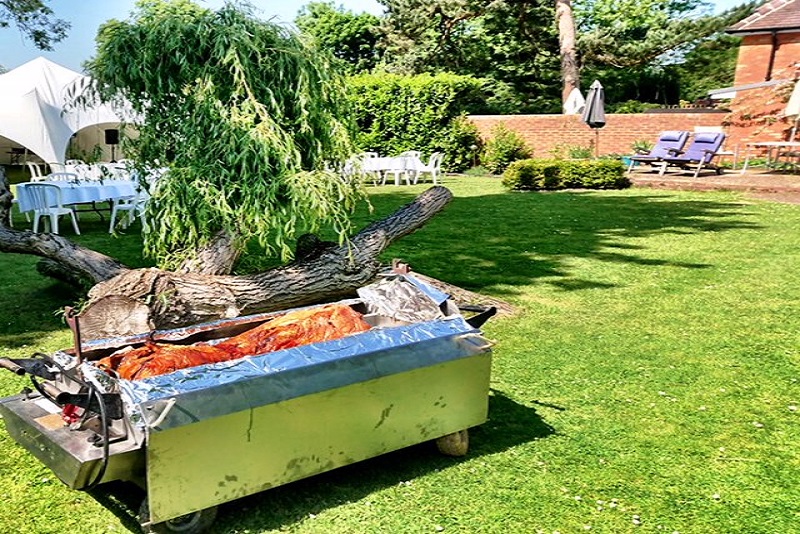 Bringing your mates together for a birthday, stag, or hen do? With its beautiful blue-flag beaches and a natural harbour filled with fun activities, Poole is a water lover's paradise. It's an excellent place for an adventurous weekend or holiday. Or perhaps you're holding a wedding here and would love the boats to form part of the backdrop. Whatever your reason for celebrating in this fantastic location, you'll likely have more than a few hungry mouths to feed. That's where Hog Roast Poole come in.
We have many years of catering experience, so know what it takes to pull off the perfect party. Not only do we offer a mouthwatering selection of meats to create your feast, but we also have tasty side dishes to boost the flavours of your meal. Pending on the style of your event, you can start the day with canapés and end with one of our delicious desserts too. But that's not all, we can also fire up a barbeque if you want to add our succulent sausages, burgers and kebabs to the food on offer. Worried about your non-meat-eating guests? No problem. We can create a tasty vegetarian option so nobody misses out on a memorable meal.
Quality Is Our Top Priority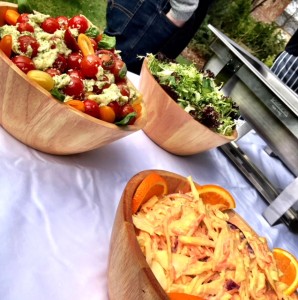 Hog Roast Poole only select the finest and freshest locally sourced ingredients. It's our way of guaranteeing that every bite you eat will burst with flavour. Our expert chefs are masters at slowly spit-roasting meat to perfection. The machines they use are the best in the business – we do hire these out in case you're a whizz in the kitchen yourself! If you do use our chefs though, they are expert carvers, so nobody will munch on a slice of meat that is tough and gristly. They take the same level of care with all the trimmings too.
We can also look after the finer details. While planning your party with you, Hog Roast Poole will discuss serving times and whether you would like to use our professional waiting team to bring the food to your guests. We will also take care of ordering crockery and making sure we have enough disposable napkins.
Hungry to learn more? Speak with our friendly team today.