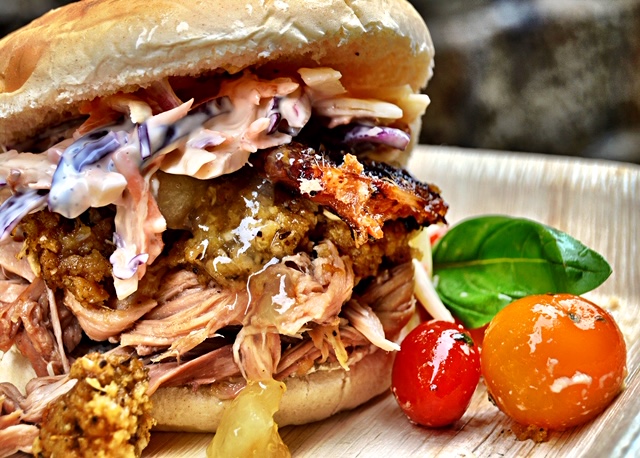 If you're in a pinch for premium catering at an affordable cost for your event then not to worry, Hog Roast Peterborough are here with our expert knowledge on all things, meat, food, and quality service. Hog Roast Peterborough is a caterer available for all types of events throughout Cambridgeshire and the fine city of Peterborough – no matter the size or your budget!
We're more than happy to make your special day that little bit brighter with our premium roasts – be it weddings, corporate functions, birthday's, anniversary bashes, maybe even just a small dinner party amongst friends, Hog Roast Peterborough have you covered. Our speciality is in the finest quality meats prepared and lovingly slow-cooked for your pleasure.
Our namesake hog roast is a joy to behold, not just to eat but also to watch being made, as our expert team tend away at our incredible mobile spit roaster until the taste and flavour of your meal is as finely tuned as it deserves to be. With our hog roast your guests are receiving a unique and brilliant dining experience that will be remembered for long to come. Our practices ensure your hog roast is teeming with flavour as our spit roaster creates a perfect skin-charred texture while the roasts' inner meat is positively dripping off the bone with juicy flavouring and mouth-watering taste. Our chefs are great technicians of fine spice and excellent flavouring to truly round out your meal.
At Hog Roast Peterborough we also ensure that every one of our products is sourced from local vendors and only the highest quality meats are picked out. That's because when it comes to good food we do not compromise, and we know and trust in the great hands of British farming.
Fine Dining in Peterborough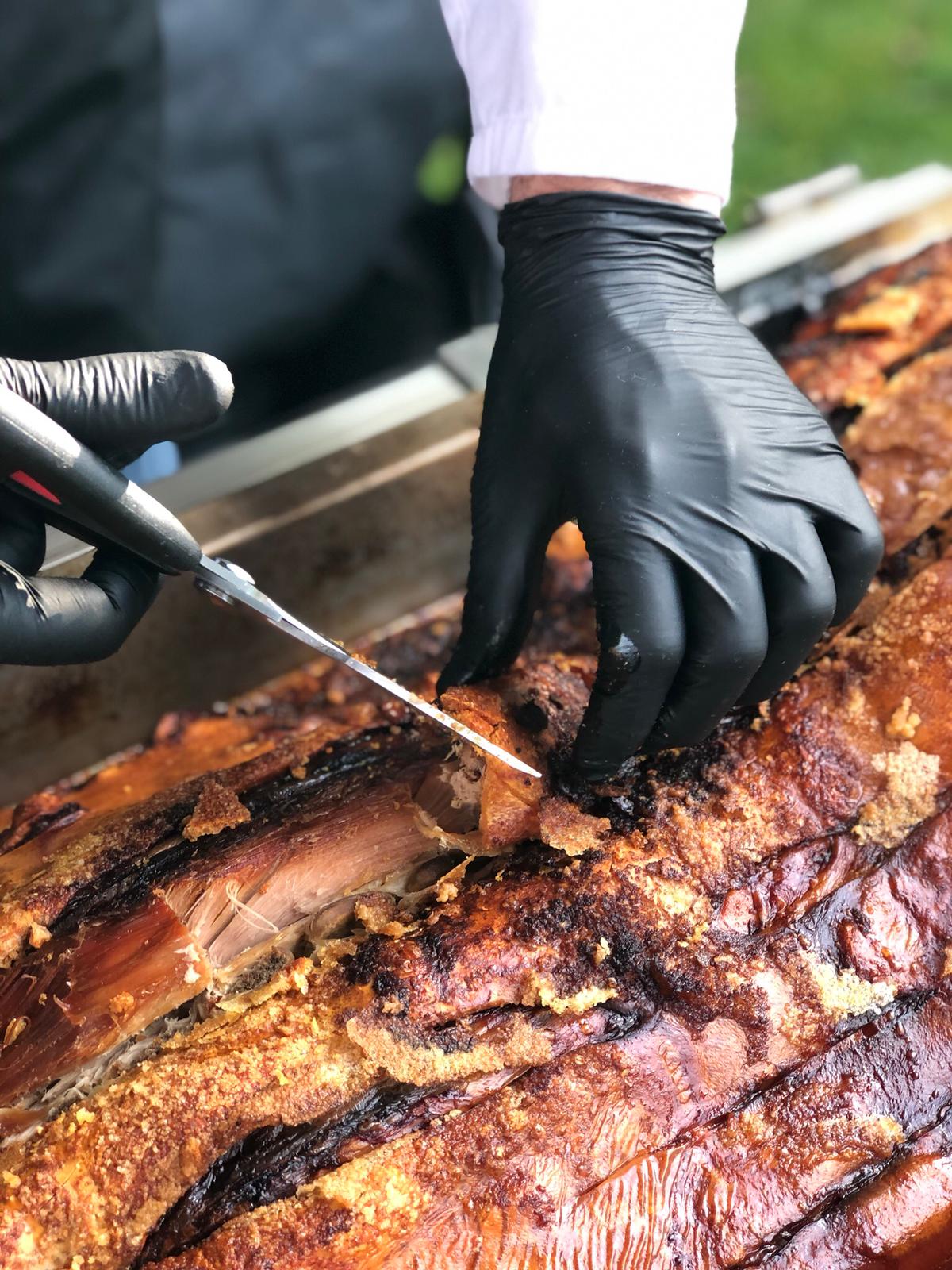 We always recommend our speciality hog roast – it is in our name after all – but that does not mean we can't also provide with an extensive buffet and menu list of foods all at the same top quality. We're flexible to you, so if you wish for other meats, or our vegan options, vegetarian, or even gluten-free then we're more than happy to provide. Our team will find a brilliant food combination suited just for you and your guests.
So, don't hesitate today – give Hog Roast Peterborough a call today and lets talk delicious catering now!