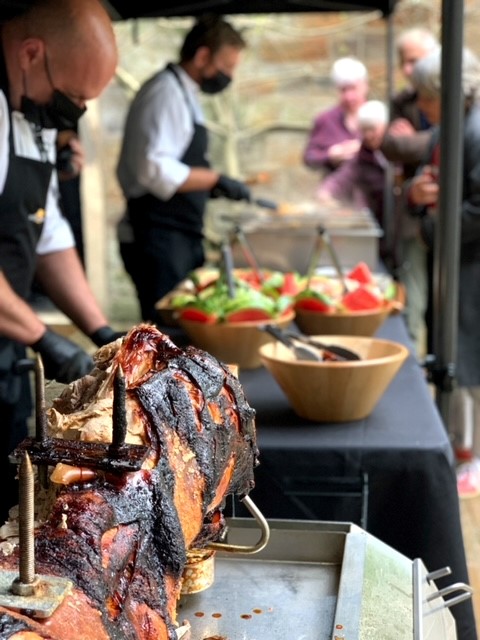 Here at Hog Roast Market Penicuik, we want everyone to enjoy their food. Our passion is to ensure that both yourself and all of your guests leave your event having relished their meal and feeling full and content. We understand that this isn't a given and there are many boxes that need to be ticked to ensure that everyone is satisfied with their meal. The good news is that we pride ourselves on delivering quality every single time we are booked to attend an event; regardless of whether it's a small-scale backyard gathering to a wedding day or even a festival or market with thousands of customers trying our delicious hog roast rolls.
Fresh ingredients are the secret to a tasty and hearty meal. We have local suppliers who provide us with range-free meat, vegetables and dairy products of the highest-quality to ensure that the texture and flavour of your meal is of the very best standard.
Book Hog Roast Penicuik for any style of event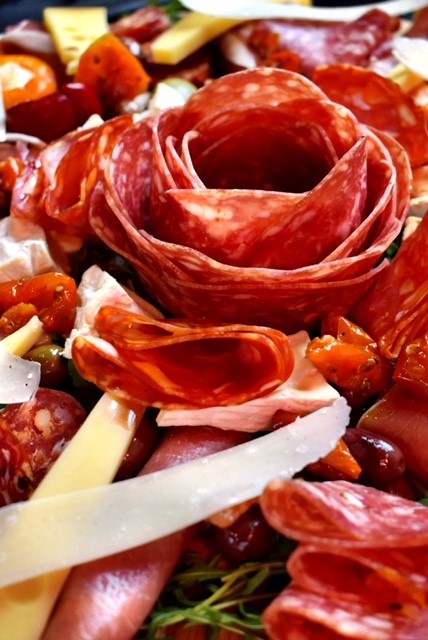 Every event requires a different catering style, so you'll be pleased to know that we can give you options. When a simple snack is needed, our hog roast sandwiches served with homemade apple sauce and sides go down a real treat, while a buffet spread is ideal for guests who wish to help themselves and tuck into as little or as much as they wish. For formal events such as weddings or corporate functions, a three-course Hog Roast dinner served by our professional waiting team, complete with canapé and drinks welcome reception would certainly give your special day the 'wow' factor.
As well as various catering styles, we also offer a selection of menus to suit the needs of your guests. Hog roast is of course, our most popular dish, but we also serve a range of other meats including beef, chicken, lamb and fish. Vegans, vegetarians and gluten-free guests are also spoiled for choice with our selection of special menus.
All that's left to do is give us a call! Hog Roast Penicuik gets booked up far in advance, so we'd advise you register your interest today and find out more about what we can offer.