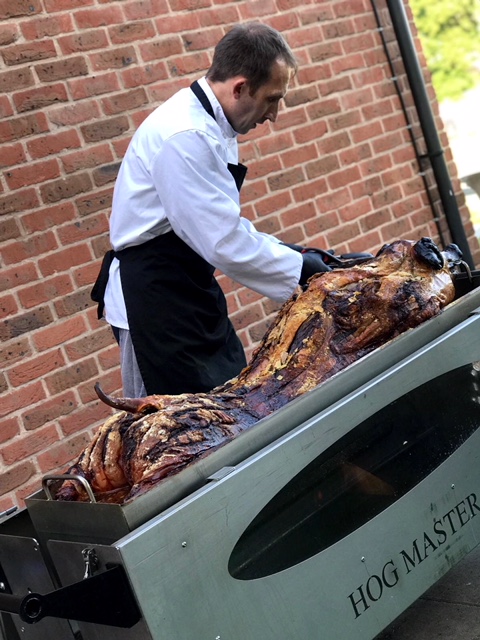 For the beachside Welsh "Garden by the Sea" we here at Hog Roast Penarth have lovingly crafted the most exquisite event catered meal. The Hog Roast Penarth speciality hog roast is a dish primed for the cut and thrust of event dining as it serves up unmatched quality in any proportions required. With Hog Roast Penarth there are few limits; with affordable costs and a flexibility and versatility to the way we do things our services can serve hundreds of guests and reach to any location the length and breadth of Wales and Penarth.
With our very own designed hog roasting machines our services are perfect for taking on the road and setting up with ease, wherever you need us! We are available to hire for any type of event and will always work flexible to your budget so that no one need miss out on the great taste of our slow-roasted specials. Be it weddings, corporate events, anniversaries, small dinner parties, festivals, social club nights and beyond – Hog Roast Penarth will be there to impress!
Our main attraction is our incredible spit-roast which you can either take to hire to try the genuine hog roast cooking experience for yourself or allow our expert chefs to put together a slow-roasted delight that will truly wow your guests. With their skill our chefs put together a fine freshly made roast that cooks for hours until it is ready at an exact perfection of texture and flavour. The result is an exquisite pork roast teeming with incredible mouth-watering flavour that can be served in a variety of ways – from roll fillings to full plate incredible meat cuts served with perfectly roasted veg and potatoes.
Perfect Pigs in Penarth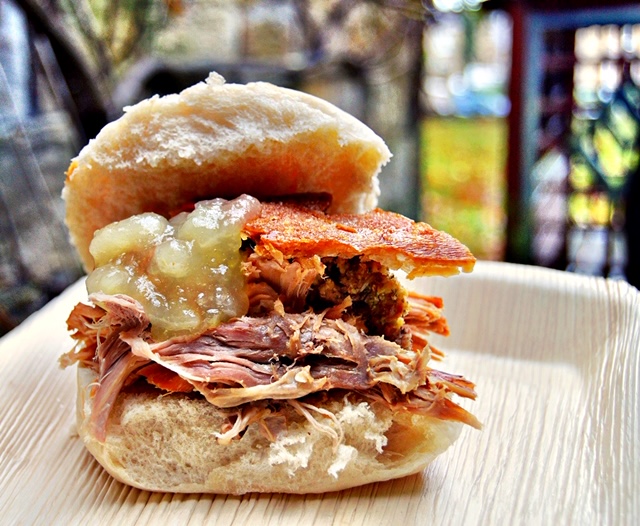 Perfection is the name of the game with Hog Roast Penarth. We set our standards high, and our results are so often ultimately even higher. With the traditional hog roast style time is everything and we ensure plenty of it to create a hog roast dish that has it all! Perfect outer crispiness, tender juicy meat inside, exquisite salty flavouring – these pigs are the real deal!
Don't just take our word for it, however, try it yourself and see what all the fuss is by calling Hog Roast Penarth today!