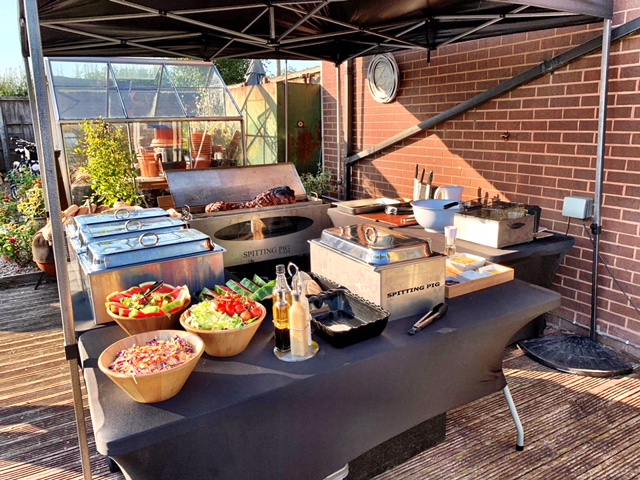 There's more to Paisley than its world-famous pattern. Royalty links add to its proud history. The town's architecture is admired by all who gaze upon it. As for the people who live here, well, they're friendly and sure know how to have fun. We love working at events in this area. It's always a pleasure to see so many smiling faces, especially when they're enjoying their food. So, if you're planning a party and need a mouthwatering menu, the Hog Roast Paisley team will create one guaranteed to impress your guests.
As our name suggests, we specialise in slowly roasting pork over the flames of a spit. This cooking method locks in the flavour so that every bite is as juicy as can be. Our talented chefs are experts in spit-roasting and can turn their hand to any meat you desire. Want to add tender turkey to your feast? No problem. Our menu offers plenty of variety.
We want your party to be perfect, so we have crafted different packages to suit different styles of event. For formal functions, you could start the day with a selection of our tasty canapés, brought to you by our fabulous waiting team. Planning an all-day event? Then why not add an evening barbeque buffet to the banquet. When Hog Roast Paisley caters for your event, we treat everyone to a memorable meal. If you have any non-meat-eating members of your party, we can create a delicious vegetarian alternative for them to enjoy.
Quality Is Our Top Priority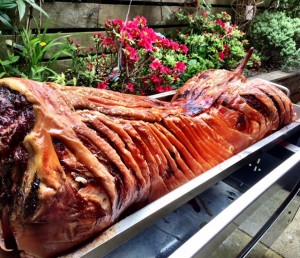 From our meaty main dishes to tantalising salad sides, every bite you eat will burst with flavour. We take pride in selecting ingredients of the highest quality, and as they are locally sourced, we can ensure they are fresh. All of this allows Hog Roast Paisley to cook everything from scratch on the day – we never reheat something we've made up the night before.
We set up at your venue a few hours before your party begins so that the minute everyone arrives they are blown away by the enticing sight, sound and smell coming from the spit.
We're just scratching the surface. If you'd like to learn more, you can reach us by phone or email. We will happily answer all of your questions.