If Omagh's abundance of green spaces have made you eager to organise an outdoor event, the Hog Roast Omagh team are here to lend a helping hand when it comes to the catering. Whether it is a small family party, a large public event or anything in between that you are hosting in the open air, we are able to provide excellent food and wide-ranging catering packages for any occasion in Omagh.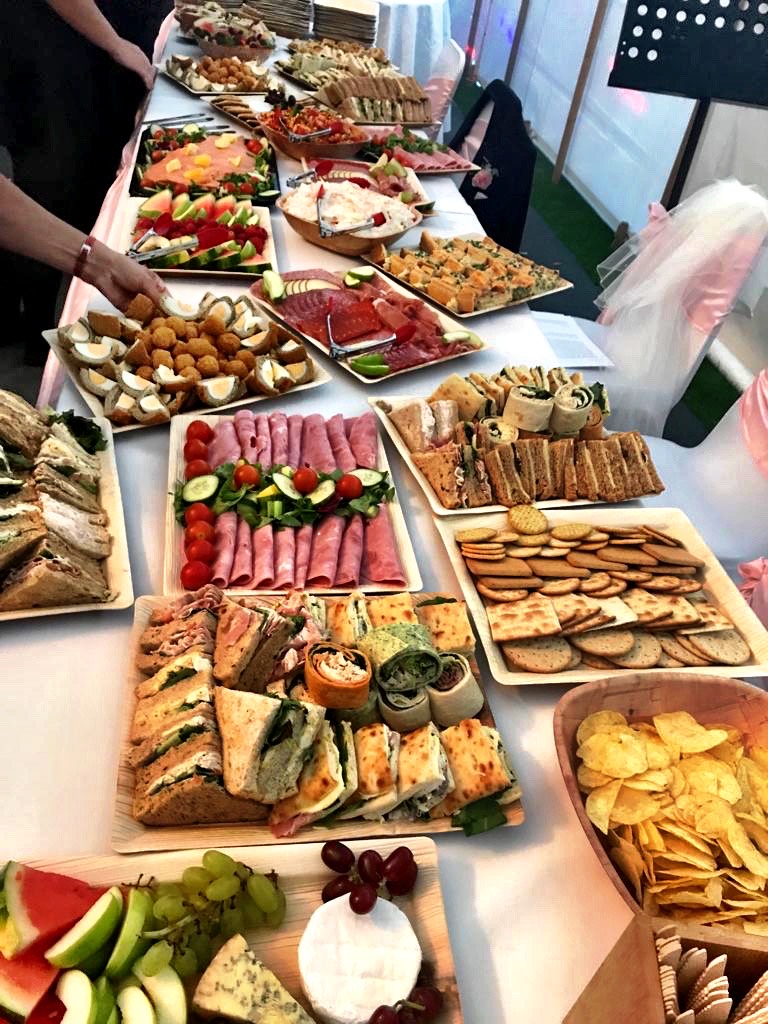 As the leading hog roast caterers in this part of County Tyrone, there is no type of event that is beyond our catering capabilities. We have bags of experience in catering for incredibly large events and smaller, more formal occasions alike. We have devised a series of inventive catering packages that are ideal for all budgets, all of which leave our clients spoilt for choice in the wide selection of dishes that we have available.
If you need a varied menu in addition to enjoying our signature hog roasts, or you are trying to please all of the family with your food and have guests of different ages and with different dietary requirements, Hog Roast Omagh will be able to handle any request that you have in the type of food that you need.
Exceptional Hog Roast Catering for your Event
We will create the ideal menu for your day, and we can provide a high volume of food or a complex 3-course meal with confidence and professionalism. We will make all of your dishes from scratch on the day at your venue whilst our hog roast chef is taking care of the delicate cooking process of our free-range pork as it roasts for several hours. It doesn't matter how many dishes we are preparing, everything will be freshly made from the best locally sourced Irish produce and will be beautifully presented, and ready for your guests right on time.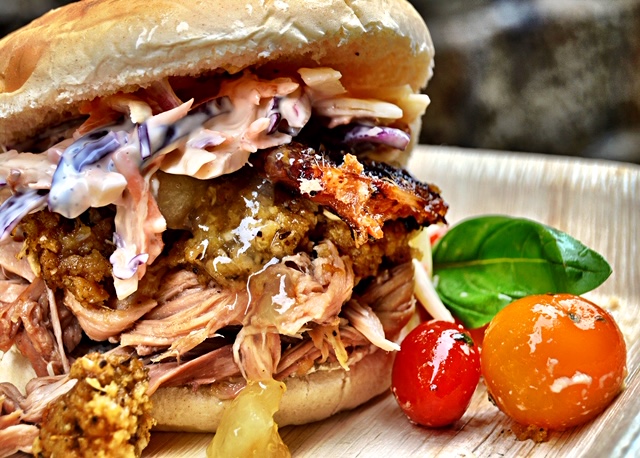 Hog Roast Omagh are the ideal catering company for so many types of events in the area and we are experts in all aspects of outdoor event catering. If you would like a free quote for your event in Omagh or you want to learn more about our catering services and how we operate, please give us a call or send us an email – we can't wait to hear from you!