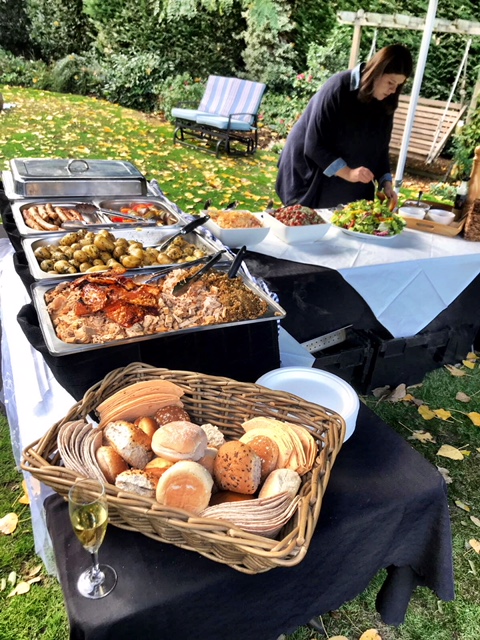 It can be a challenge to secure the right catering package for your event that offers you the standard of food you require, enough variety to please your guests and the value for money that you are hoping for. If you enlist the services of Hog Roast Oldbury, you won't have to compromise on a thing. We are equipped to give you the amount and style of food that you require and dishes that accommodate different dietary needs, all for a great price.
We offer tailored hog roast catering solutions for any event in the Oldbury area, ranging from very large public events such as festivals, local markets and sporting occasions to cosy parties with only a handful of guests. As well as being the leading hog roast caterers in the West Midlands region, we have appealing catering packages for weddings, private parties and corporate entertaining. We have menu options to suit all budgets and please all tastes, with the provision of different meats if you prefer, an abundance of seasonal side dishes and salads to choose from, and vegetarian and vegan options.
Varied catering packages for any occasion
Hog Roast Oldbury's superbly succulent pork is a welcome addition to any event and our sociable catering style lends itself perfectly to interactive events where guests are encouraged to mingle and enjoy some great food together. Preparing all of our food on-site in full view of our diners always succeeds in making a sportive contribution to the atmosphere of any occasion.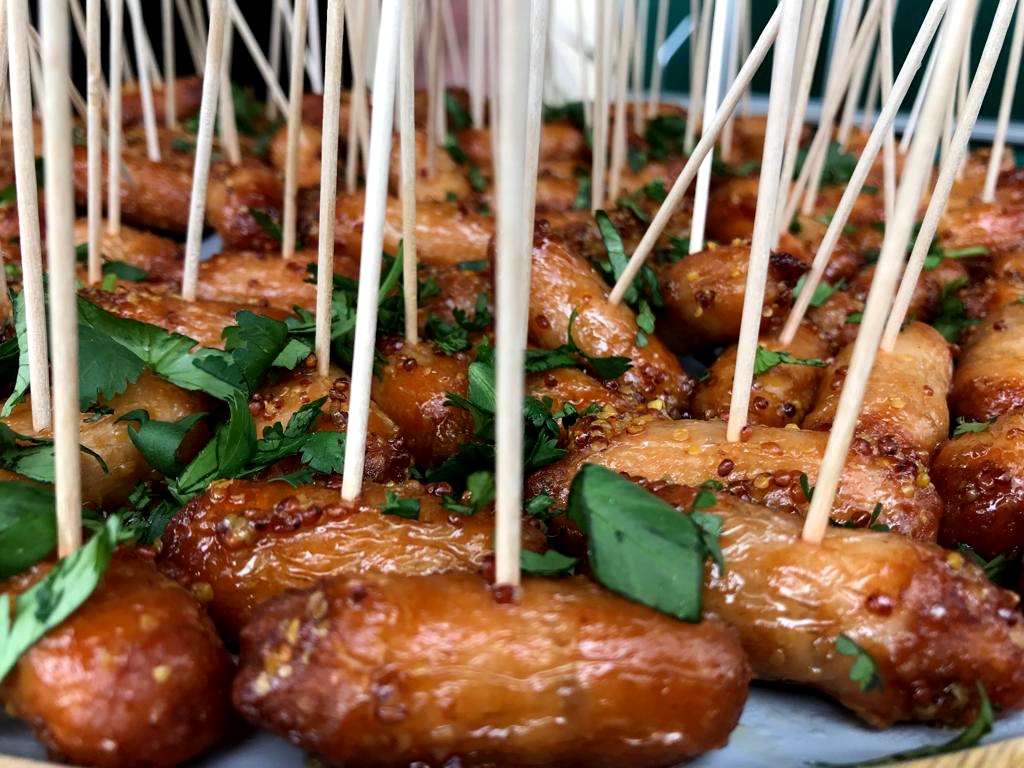 If you are seeking more of a fine dining catering package for a special occasion or to impress the delegates of a corporate event, you certainly won't be disappointed with the sleek menu options we have on offer, which include elegant 3-course meals complete with table service and the option of a canape and drinks reception provided by us for a sophisticated start to your event.
If you hire Hog Roast Oldbury to cater for your event, you will benefit from our extensive event catering expertise, be treated to the best hog roast catering in the area, and receive a freshly made menu that ticks all of your boxes.