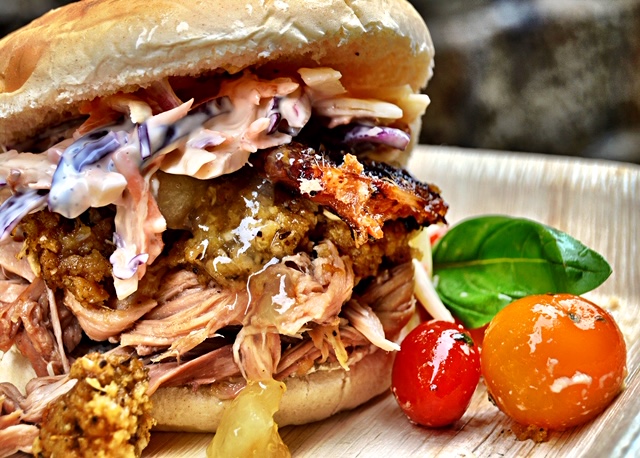 If ever the heroic outlaw Robin Hood was ever in the market to steal a roast made up of the finest foods available in catering throughout Nottingham, we are sure he'd be taking a look at us and our team at Hog Roast Nottingham. Thankfully, though we do have the best event catering services providing fine roasted meats in the country, it doesn't seem like we have to worry too much about the Nottingham local folklore bowman for now. Hog Roast Nottingham in the meantime can keep on with what we've been doing for years now – providing quality catering at an affordable price to your events all throughout the city!
We deliver our premium service to all manner of events with ranges from weddings, to corporate functions, to outdoor festivals, anniversary dinners, and garden parties under our belt. If you're looking for exquisite foods at a price flexible to you then we're the ones to call. Hog Roast Nottingham has delivered our speciality hog roast to many customers, all of which are effusive in praise for our finely roasted dishes.
With our hog roast you are receiving a dish that is freshly prepared and slow roasted over many hours on the day of your event to achieve a perfectly textured and flavoursome pork cut on our renowned mobile spit roaster. Our top team of chefs put every ounce of their expertise into ensuring the perfect flavouring and fine spicing of your exquisite pork dish; the result is a dish that is truly worth stealing!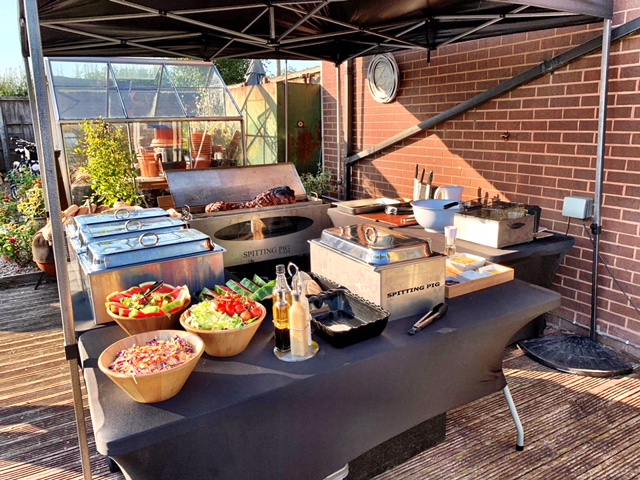 What's more, with our products we require the very best quality in our ingredients. To achieve this we also endeavour to shop local and pick out only the best quality stocks to satisfy our high standards. With such brilliant ingredients our expert team can truly get that little bit of extra "oomph" out of every bite.
Premium Eating Done Right in Nottingham
At Hog Roast Nottingham our menu is vast with choice and quality. We provide a huge stock of brilliant and unique meat, vegan, vegetarian, and gluten free dishes all available to serve in a set-menu or buffet offering of your choice. Our team will work to your specifications to find a food recommendation right for you and your guests.
So get in while its hot – Hog Roast Nottingham is available for hire today!