With its longstanding farmers market, nearby botanic gardens and its proximity to the coast, Neston is a Cheshire town which celebrates nature and locally sourced produce, and it is a place that appeals to all tastes. If you are hosting an event in Neston and you would love to hire a catering company that cares as much about the origin and quality of ingredients as much as you do, you won't find caterers in the area more committed to sourcing superior produce than the Hog Roast Neston team.
We exclusively source our pork from the most established and ethical UK meat producers, and we seek out only the freshest seasonal produce and homegrown fare for the rest of the varied dishes that accompany our signature hog roasts. The calibre of our raw ingredients and the care that goes into preparing all of our dishes for scratch on-site is an essential element of our catering services that sets us apart from the rest and it is something that our clients in Neston value greatly, which is why we are becoming such a popular choice for so many different events in the area!
Tailored hog roast catering for your event
Whether you need some hearty hot food for a large crowd at a local market or community event, or you are seeking a memorable menu for a major milestone in your life, the Hog Roast Neston team can offer you a catering package that will give you everything you want when it comes to the food and service for your event.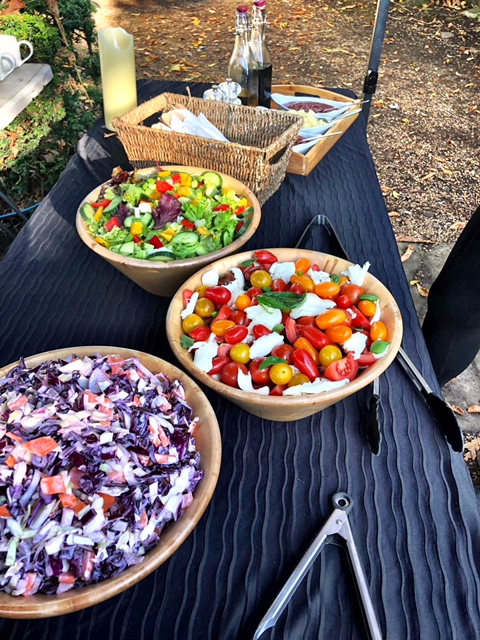 We provide catering packages for weddings, private parties, corporate entertaining and large-scale catering for any type of event. We are happy to tailor or refine your menu in any way you require so that the food is absolutely spot on for the occasion and any dietary needs of your guests are accommodated. This could be the provision of a different meat, vegetarian or vegan dishes, gluten-free alternatives, or anything else you require.
The Hog Roast Neston team can offer you the finest hog roasts in this part of Cheshire, alongside a bespoke freshly made menu that showcases superior local produce and provides enough options to please all of your guests.