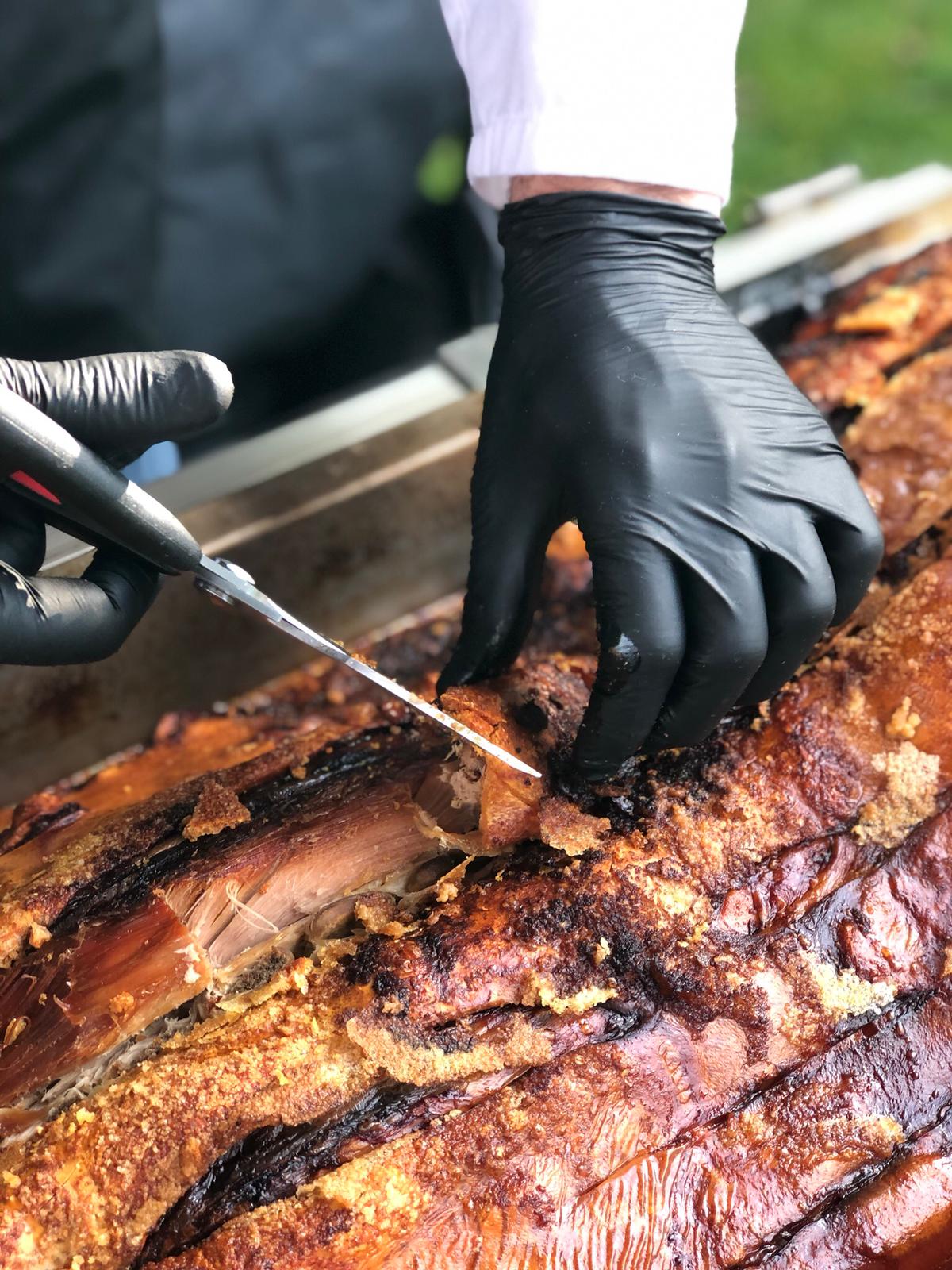 For the very best in event catering the only place to come is Hog Roast Morecambe; we guarantee a quality food experience with a difference for all your events throughout the town of Morecambe. Our speciality comes from our name, the hog roast. For Hog Roast Morecambe the simple hog roast has been a perfect dish that has endured since the very beginnings of man. Its simple fire pit technique needs little tweaking, but even still with the same fundamentals in place we here at Hog Roast Morecambe have infused the classic hog roast with an added modern touch of efficiency, versatility, and even more flair.
Our very own hog roasting machines have made hog roasting better and easier than ever before as their mobile packaging and ease of use makes for some of the best roast cooking on the market. This is far beyond your usual oven cook; with the Hog Master Pro we can deliver high quality roasts in high volume to easily feed even the biggest events around town!. For a low and flexible cost our customers receive both quality ingredients sourced from the best local vendors and a team of elite chefs who know just how to prepare our quality meats properly.
So, for your events in Morecambe let us serve you up a proper Sunday roast prepared like you've never had before or grab a quick bite with our unbeatable pulled pork rolls teeming with salty flavour and juicy taste. Believe us when we say you won't want to have your food cooked any other way after experiencing our divinely unique roasts. The Hog Roast Morecambe way of doing things will soon be the only way of doing things!
More Than Just a Good Meal in Morecambe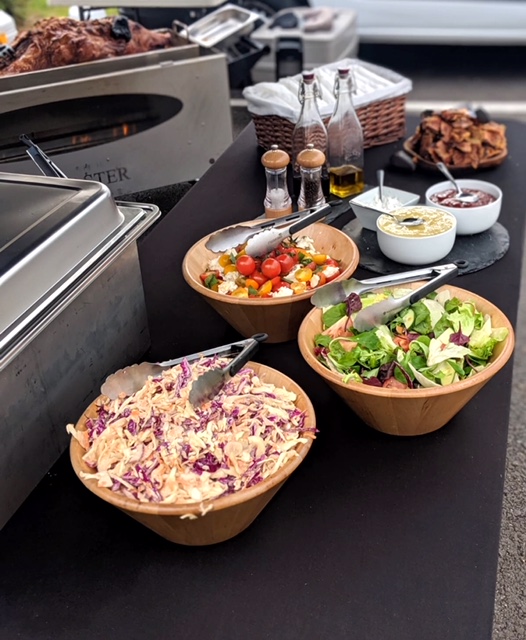 Hog Roast Morecambe is capable of administering catering for any event, and for any guest requirements. We go above and beyond the regular call of duty of your regular event caterer; we bring personality and close friendly service to all of our customers and events to give them a type of catering experience that feels like more than just a meal placed on a plate. We make event dining an event in itself, and one in which you will want to come back to again and again!
So, join the family here at Hog Roast Morecambe by calling today!