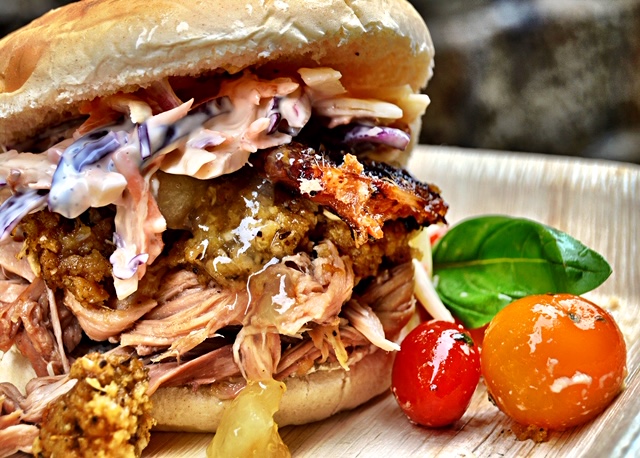 Tried a multitude of catering services for events in the past that just didn't quite cut it? Getting stuck with costs that are too high for the food and service offered? Looking for premium food without the added cost? Well panic no longer, Hog Roast Milton Keynes are here to provide the finest in slow roast and meat catering at a flexible and affordable cost all throughout the town of Milton Keynes.
Hog Roast Milton Keynes are specialists in fine meat cooking, with a team of expert chefs dedicated to serving up the most exquisite hog roast in the whole country to your event. Our practices have been so refined over the years, with our very own mobile spit roaster slow roasting over hours to create the most exquisitely tasting and well textured meat roast. There is nothing else quite like it on the market.
Our business is in top quality, right from every level of our service from top to bottom. Starting at the bottom we carefully ensure that every one of our ingredients and meats is sourced from only the best local stock available.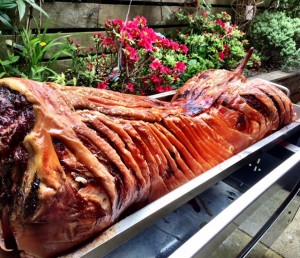 Our elite team of experienced chefs then bring out the quality of our ingredients with their years of skill ensuring that the meat is perfectly prepared and put to slow roast away. Throughout the day of your event our spit roaster works keeps turning until the final result is one of utmost perfection. With a perfect tear away texture, and the finest spiced flavour imaginable, our hog roast is a unique and unrivalled addition to any event.
Try our freshly made hand pulled pork rolls, teeming with delicious and finely salted flavour, or as a full plate Sunday roast complete with all the trimmings.
Your Food Your Way
Hog Roast Milton Keynes are delighted to be able to serve up a loving meal for any and every guest. With a vast array of quality food options there is something to be found for everyone at Hog Roast Milton Keynes. Choose a menu serving personal to your event, with choices of many meats, vegan, vegetarian, and gluten free options available to serve as a feastful buffet or carefully curated set-menu combination.
However you want it, Hog Roast Milton Keynes will provide it – so call today!