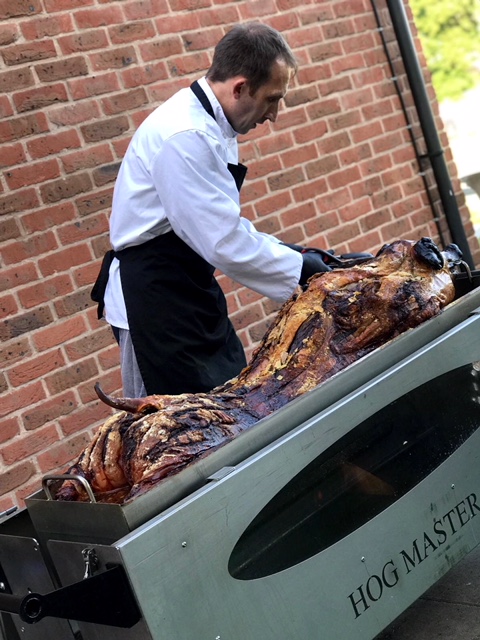 If you are planning a scenic sociable gathering in a tranquil waterside setting in Maldon, or you have any other kind of outdoor event in mind, it is important to find the right catering company who can give you some great food without being limited with what they can offer you by the type of venue you have chosen. Luckily, the Hog Roast Maldon team never have any problems in catering to our usual superb standard in any outdoor location in the area.
You can't get a much better outdoor dining experience than enjoying a hearty hog roast with your family, friends or colleagues, particularly is it has been cooked on-site by Maldon's number one hog roast company. Cooking, carving and serving our hog roasts in full view of our guests adds even more enjoyment and anticipation where the food is concerned. Our clients in Maldon always value being able to watch us make their food right in front of them and appreciate the quality of our ingredients and the skills of our catering team.
Excellent outdoor dining for any occasion in Maldon
Hog Roast Maldon's catering abilities are not restricted to providing the most succulent slow cooked pork in the area. We are a very versatile team who are able to provide very varied menus for any occasion, ranging from some classic hog roast sandwiches to broad -ranging buffets and more formal 3-course meals. As you will see from our menus page, we offer complete catering packages for all types of events, including weddings, private parties and corporate entertaining.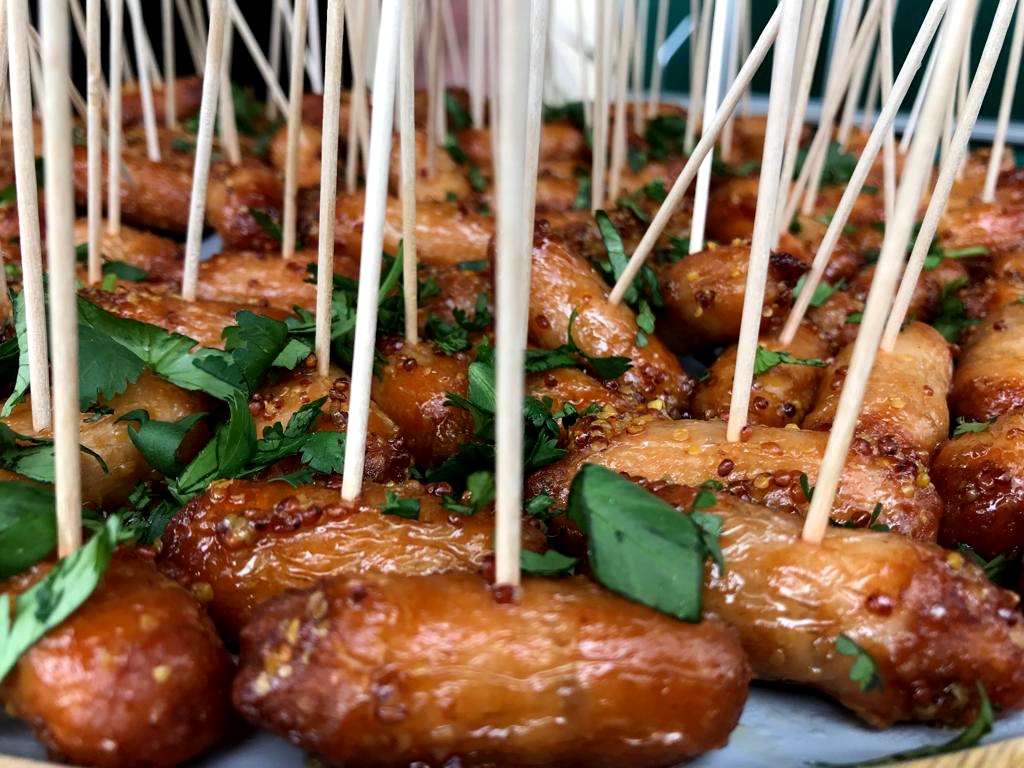 As we are able to freshly prepare all of our food in any outdoor location in the Maldon area (and a range of indoor venues too), you can host your party in your optimum location whilst being reassured that the standard of the food will impress your guests in every way.
The Hog Roast Maldon team are equipped to offer you a menu that is diverse enough to meet the requirements, tastes and dietary needs of your guests, the most expertly cooked hog roasts in Maldon and freshly made food in any setting.