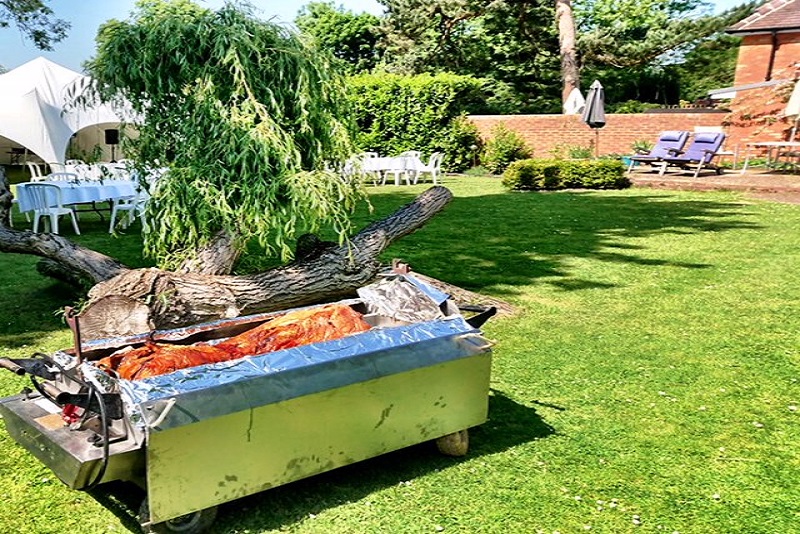 The splendid views you get by walking along the river in Maidenhead are inspiring. After all, Turner added an iconic landmark into one of his paintings, while Gregory immortalised Boulter's Lock and its Victorian boat-trippers! Unsurprisingly then, art and culture are a massive part of life here. If this beautiful place forms part of the backdrop at your next party, Hog Roast Maidenhead would love to take care of your catering needs.
Firstly, we don't just work at outdoor events. So, if you're gathering everyone inside, we can still put on a tasty feast for you. Whether you are feeding a handful of people at a birthday party or inviting all your contacts to a wedding or corporate function, we can cater to any style of event and to any size.
So, what delightfully delicious treats do we have on our menu? Well, Hog Roast Maidenhead can slowly roast any meat of your choosing, not just pork. Why not add tender turkey or luscious lamb to the banquet? Our menu packages offer variety. For some extra sizzle, we can add a BBQ. Or perhaps you would like a 3-course dinner, as well as a mouthwatering vegetarian option for any non-meat-eating members of your party.
A Recipe For Success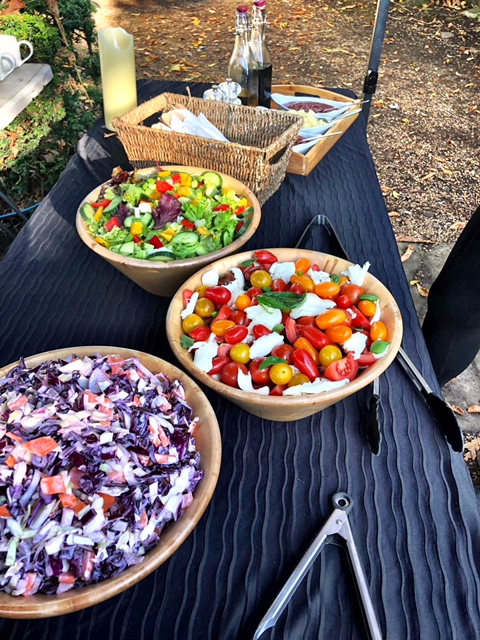 We want your party to be perfect, so we'll take care of the finer details like supplying plates and enough disposable napkins. Pending on the package you choose or your budget, we have an amazing waiting team to look after your food and drink needs. No matter what options you pick, Hog Roast Maidenhead will clear away any mess, so all you need to do is enjoy yourself.
To make sure you experience food that bursts with flavour, we pair our talented chefs with the right tools and ingredients. The spit-roasting machines they use are the best in the business – expect each bite to be juicy and taste sublime. Every element of your dish is homemade with care and freshly cooked on the day using high-quality, locally sourced ingredients. From the meaty main to side salads and everything in between, your tastebuds are in for a treat.
Hungry to learn more? Give us a call or drop us an email; we'll happily answer all of your questions.