Being a town with strong traditions and a thriving local music and theatre scene, Maesteg has a lot to keep the community entertained throughout the year. As anyone who has ever organised an event knows, the enjoyment of any public gathering is enhanced even more by providing some great food for the attendees.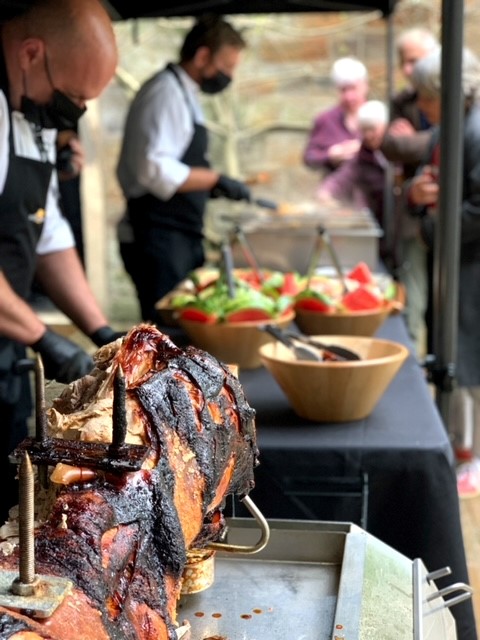 If you want a budget-friendly mobile catering option that doesn't compromise on quality, Hog Roast Maesteg are definitely the right catering company for you. We are the number one hog roast suppliers in this part of South Wales and our clients can't get enough of our beautifully cooked pork, which is always spit roasted on-site for several hours in full view of our diners. Creating a great atmosphere as well as some fantastic food at the end of it, is something that we specialise in, and we are proud to be able to offer unique mobile dining experiences for any type of event in the Maesteg area.
The Perfect Hog Roast Menu for any Occasion
Our classic hog roast sandwiches make a brilliant catering contribution to any public show, fair or market, but that is far from all that we offer. Hog Roast Maesteg are able to provide well-balanced menus alongside our signature dish, which are bursting with freshly made dishes, superb locally sourced Welsh produce, and diverse flavours.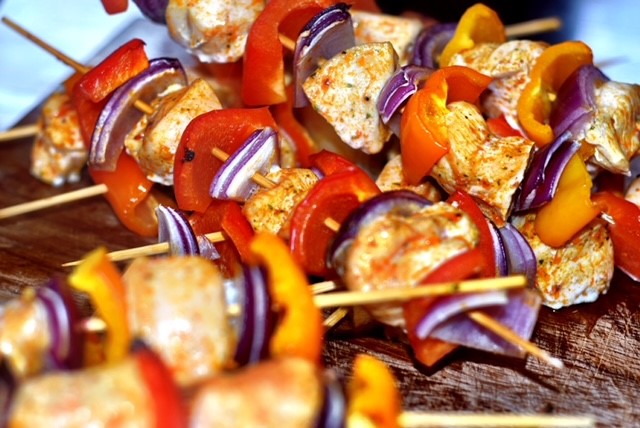 We will be able to provide food that will hit the spot with all of your guests, whether they are pork fans or not. We can offer you alternative meats if required, vegetarian dishes, and dairy and gluten-free substitutes. We also cater for more formal occasion such as wedding receptions and corporate hospitality and we have a wide range of 3-course and canapé menus to choose from. If you would prefer a more formal catering package, we can supply our own front of house and waiting staff to provide a warm welcome and exceptional services throughout your event.
If you want a fabulous freshly made feast along with service that is just as good as the food, you can count on the Hog Roast Maesteg team for all of your event catering needs.