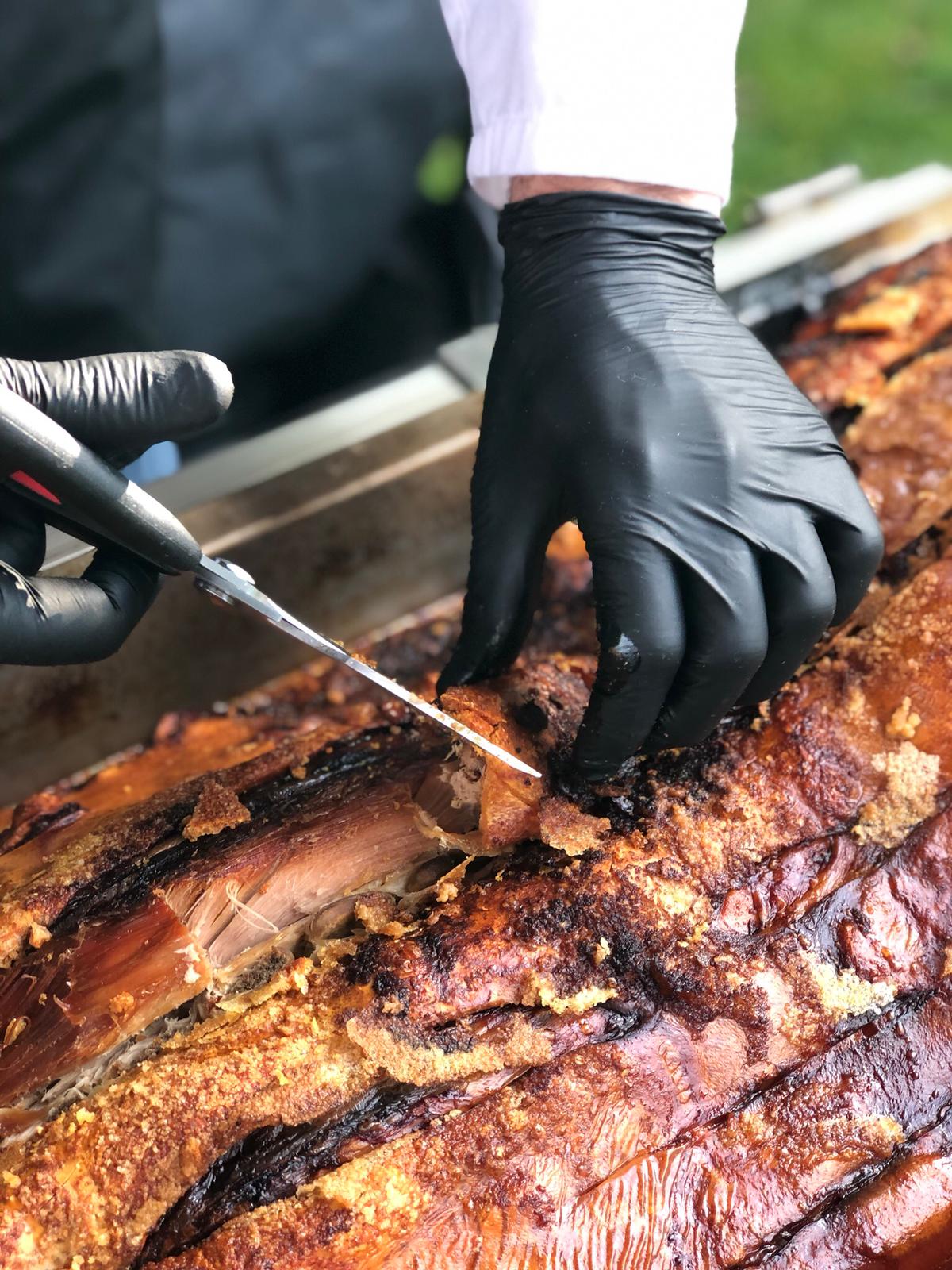 Catering is one of the most important aspects of any event, therefore, here at Hog Roast Loughborough, we ensure that we provide the highest-quality foods for your guests, which is sure to get everyone talking. We have been in the catering industry for over 10 years and understand what it takes to keep all of your guests satisfied throughout your event. We have experience in catering for a range of functions and events, including birthday parties, weddings, anniversaries, corporate occasions and even large scale festivals and markets. We can cater for any event that is offered to us – whether it be large or small and will ensure that all of your requirements are met without fuss.
The Famous Hog Roast Loughborough Catering Team
So, what can you expect from our Hog Roast Loughborough service? Made fresh on the day of your event, our hog roast is cooked to perfection over a 6-hour period on a state-of-the-art machine that has been designed and manufactured by us. The result is a juicy, delicate texture underneath an incredibly crispy skin which adds a delicious charred flavouring to the meat. All of our produce is sourced from reputable farmers which have hand-reared their animals from birth. This ensures that the meat is of the highest quality when it arrives to us, so you'll enjoy the very best Hog Roast experience.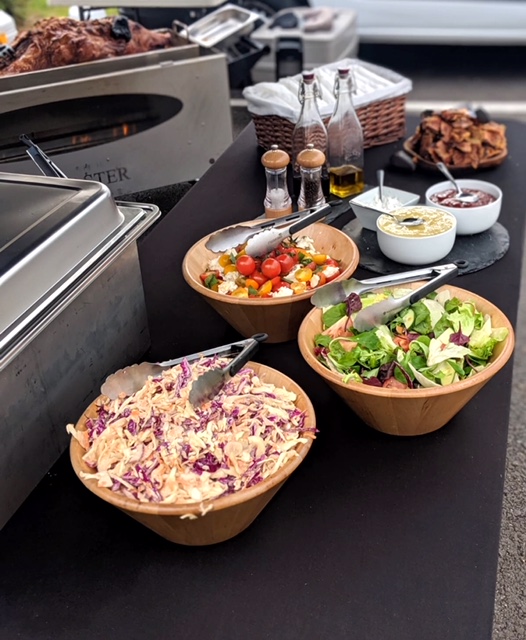 We understand that not all of your guests will be meat-lovers, therefore, we are fully prepared for all dietary needs and offer an array of vegan and vegetarian menus, as well as a special gluten-free menu. Simply let us know of your requirements in the weeks before your event and we'll have no trouble meeting each and every one of them.
Want to find out more about Hog Roast Loughborough? Get planning your event with us today and book our expert caterers – you won't regret it!