For the Queen of the Welsh Resorts, Llandudno, we here at Hog Roast Llandudno have the queen of roast dining. We're a specialist event caterer putting up the most stylish dining service for all of your most special occasions in life. With Hog Roast Llandudno dinner time at your next event is an occasion all of its own as we serve up unique foods and stylish service.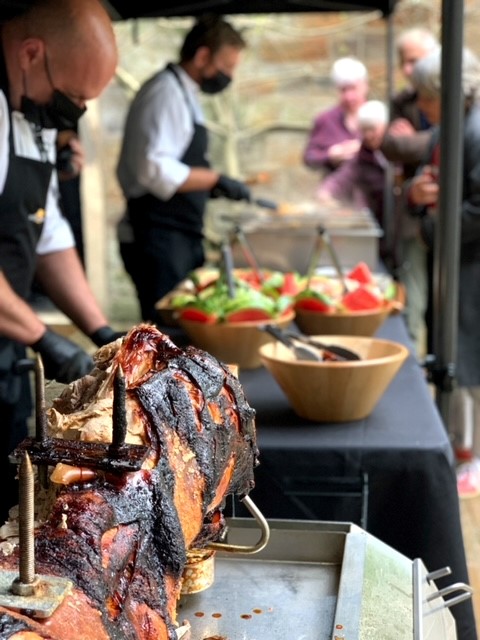 Our hog roast brings a fashionable new way to dine for all of your weddings, festivals, corporate events, private garden parties, birthdays and more by cooking fresh throughout the day in a display of classic, fiery roast cooking! At Hog Roast Llandudno we have worked tirelessly over the years to infuse this once simple classic with the kind of versatility, efficiency, brilliance and flair of a modern take demands. The result has been the most exquisite hog roast that has seen many an event impressed by its meaty and crispy delights. The Hog Roast Llandudno way to dine is a unique and novel experience that also conveniently does not break the bank either – even despite its premium experience!
Why not pair a seaside trip with a salty roast treat nearly as salty as the sea you look out on! For all the thrills and rides in this famous seaside resort town there are few thrills as exceptional as the Hog Roast Llandudno dining experience. Don't stump for average catering ever again. Make dining stylish and worthy of the event moniker with us instead!
Premium Dining in Llandudno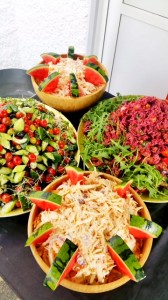 Hog Roast Llandudno believe in quality and flexibility all throughout our service. Joining our hog roast speciality is a massive array of menu items all available for your eating pleasure. With plenty of meat, vegetarian, vegan, and gluten-free options you and your guests are most assuredly spoiled for choice since every set-menu and buffet option comes at the same guaranteed high quality. We'll find a food combination perfect just for your event with our expertise in all things delicious tasting! No matter the occasion we have a variety of prepared event packages that can be infinitely refined to specifically suit your style!
This is premium dining without the premium price, so get calling Hog Roast Llandudno today!