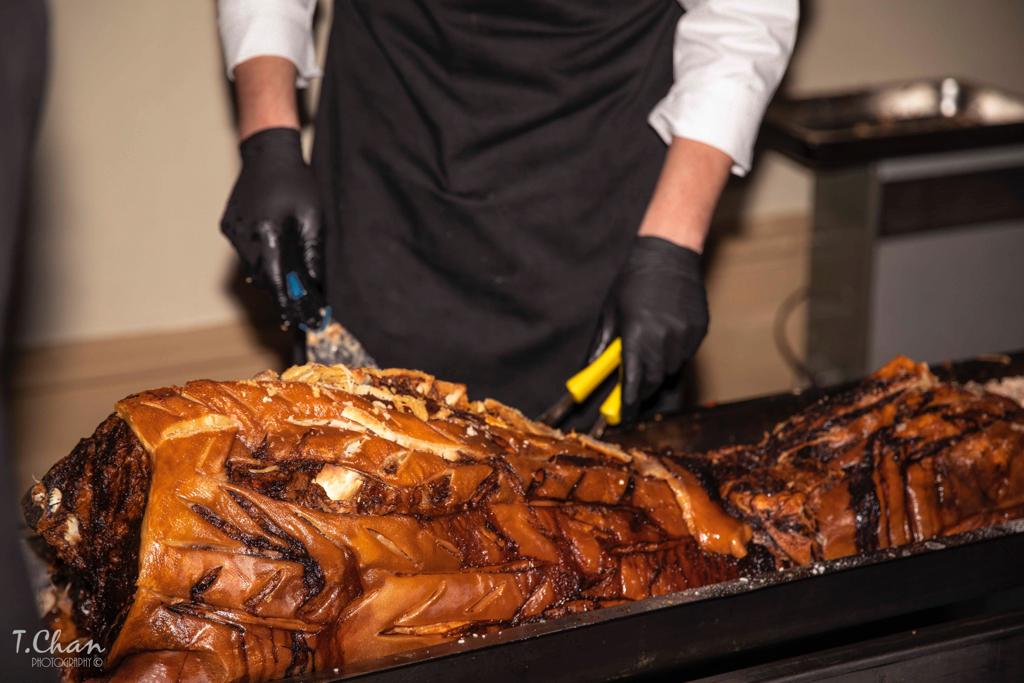 For the Northern Irish city of Lisburn we here at Hog Roast Lisburn have put together a true delight for all of your event catering needs. We are a fine meat caterer and hog roaster changing up the game with our exquisitely made dishes. From traditionally made hog roasts to vegan finger foods, meaty mains, veggies sides and more there is so much to feast on with Hog Roast Lisburn. We do dining in style as we blend traditionality with the technical efficiency of modern tech via our very own mobile spit roasters, available for hire in a range of sizes and proficiencies. This is catered dining like you've never experience before as our hog roast speciality provides not only perfect taste and texture to your celebration, but also an exquisite display of sizzling spectacle and incredible roast proficiency.
The Hog Master Pro recreates the medieval ways of old spit roasting and it looks incredible in its fresh slow cook done throughout the day of your event. So, for your weddings, corporate events, anniversaries, staff nights, festivals and more this year in Lisburn come on over to Hog Roast Lisburn for all your fine food needs – you won't regret it!
With fresh meats and quality ingredients from top British farmers, Hog Roast Lisburn brings premium eating at an affordable cost. Our hog roast provides the centre piece to our services, and from its delicious results we have a cornucopia of incredible dishes. Choose to dine on the go with our deliciously salty fresh pulled pork rolls, or delight in a glorious Sunday roast complete with all the trimmings.
Dining With a Difference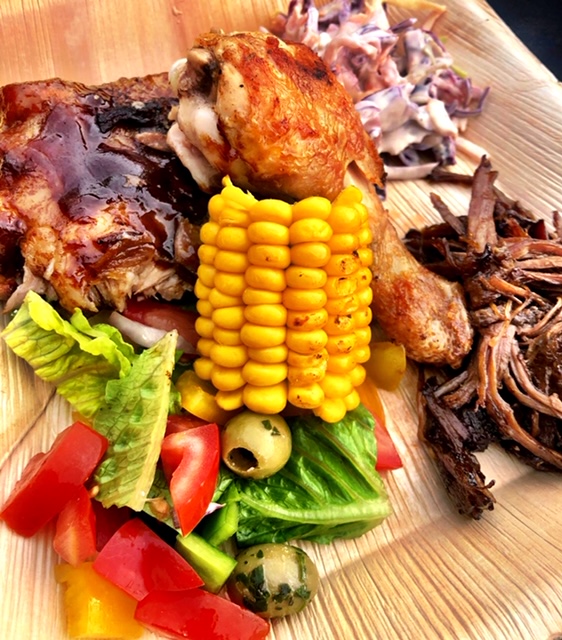 Hog Roast Lisburn is the hot new name in marketing game. With our unique services we guarantee a dining experience to be remembered for all the right reasons as we hand out a stylish feast made up of so many great flavours. Our quality is always assured no matter your budget as we work flexible to your budgets without blocking you from the foods you want! Our team have expert taste and food recommendations ready to go, so call them today to build your perfectly refined catered experience.
Hog Roast Lisburn is the way to go this year, so call now!