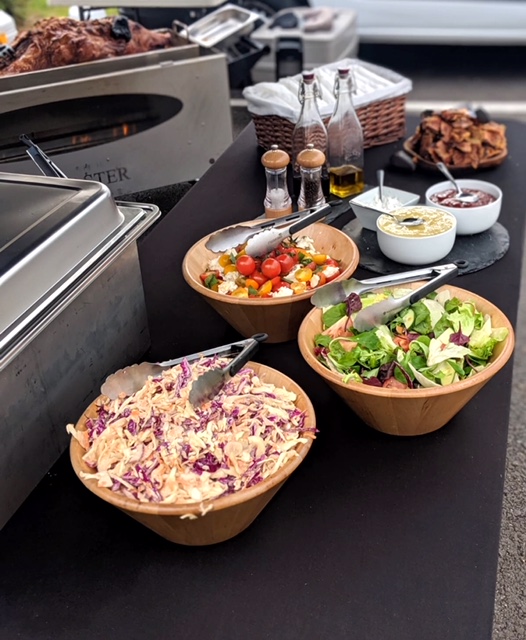 Hog Roast Lincoln are specialists in finely made fresh roasted meats and we are especially famous for our tender hog roast which can be hired for catering at any of your events in Lincoln. Our catering services are the best there is, and we are fully capable of providing quality to any type of event – no matter the size, occasion, or budget!  Weddings, corporate functions, birthday's, dinner parties, community celebrations – whatever the affair we'll work flexible to you.
Hog Roast Lincoln provides a unique dining experience to your events. With a cooking process like no other, our speciality is in a traditionally made hog roast cooked over hours on a premium level spit roaster which ensures a perfect cook throughout our quality sourced pork. For your event we put together a fresh roast with the skill and flair of our experienced chefs bringing out exceptional texture and flavour in your dish.
The result of our work takes a little longer than other methods, but the difference in taste is truly worth it. Once you try it we're sure you'll agree that perfection does indeed take time, and with our high quality of locally sourced meats that perfection just got even more so.
For fine city steeped in history and medieval architecture as Lincoln, we can think of no better pairing than for our traditionally made hog roasts. For your events cast things back to a simpler time before with our round the fire feasts that make a fine treat for all the family. You can watch as our spit roaster goes to work and ready yourself for its fine results to come. You won't be disappointed with our freshly made pulled pork rolls, or our full plate Sunday roast complete with all the perfectly roasted trimmings.
Perfect Food Done Right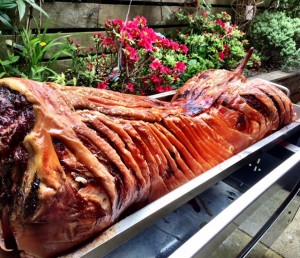 Hog Roast Lincoln are here to cater just for you. We have a huge range of menu items, spanning from our speciality hog roast, to other meats, vegan, vegetarian, and gluten-free picks to fill out your perfect buffet or set-menu feast. For your event our team can provide their expert recommendations to find a taste combination that fits you – and that comes in easily under budget!
So why wait? Special events are never far away so make sure to get ahead of the crowd and hire Hog Roast Lincoln today!