There's nothing more important when event planning than catering – after all hungry guests are angry guests…but thanks to our expert hog roast Larne catering services, you can always guarantee expert-quality food and customer service to ensure everyone leaves your event satisfied. So, what are you waiting for? Take a look at what we're all about.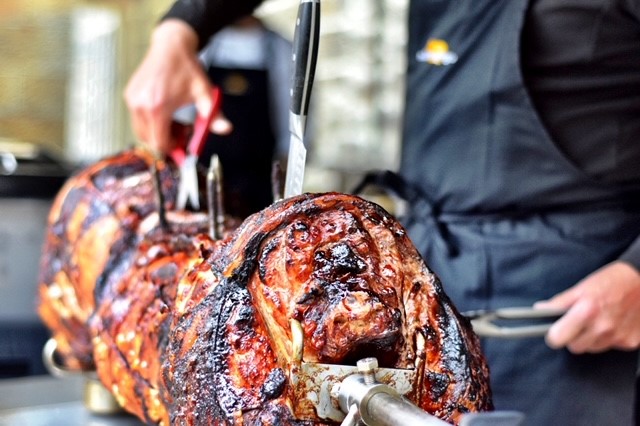 Hog Roast Larne has been in operation for over 25 years and has catered for thousands of events up and down the country, so you can be assured that you'll be receiving the very best service available for your special event. We have catered for events such as weddings, big birthday parties, christenings, corporate events and even funerals, but we're always open to any event that is thrown our way. We'll never turn down anything you have in mind, and we can set up our equipment either inside or outside, dependant on your requirements.
Our professional hog roast catering Larne service is fully inclusive. We provide everything from the plates and dinnerware, laying the tables and preparing the food in front of your guests.
Cook your very own hog roast with our specialist training team!
If you'd prefer to try your hand at cooking your very own hog roast – we're here to help. We also offer a full training service so you can learn from the very best chefs in the industry to perfect your hog roast cooking.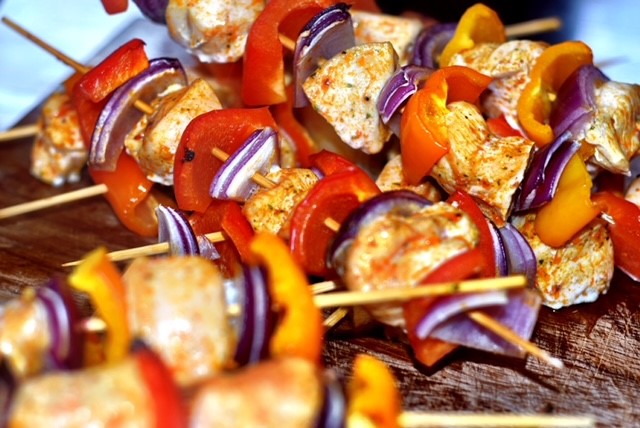 Our hog roast is most certainly the most popular dish on our menu, however, there are a selection of other dishes on offer if you'd like to try something a little different – from the likes of slow roast southern menus to BBQ menus. We are fully appreciative of those who cannot eat meat for dietary or ethical reasons and therefore, provide an array of vegan and vegetarian dishes which are available upon request.
If you'd like to find out more about Hog Roast Larne, please do get in touch with a member of our friendly team today. We look forward to hearing from you.