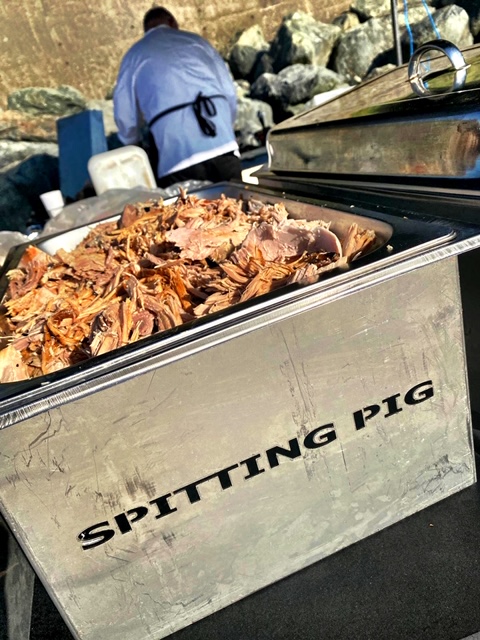 "Say Aye to a Killie Pie": a source of great pride is the glorious meaty Killie Pie of Kilmarnock favoured amongst football fans and townsfolk alike. But for your events this year we here at Hog Roast Kilmarnock have got something that we believe can rival the great pastry delights of the Killie Pie, as we put together a fine feast of scrumptious foods and incredible meaty roasts for your events all throughout Kilmarnock and Ayrshire. With a speciality in traditionally made hog roasts, with Hog Roast Kilmarnock you'll soon be saying aye to something else this year.
We bring our nation renowned hog roast services to all manner of events throughout Scotland: be it weddings, corporate events, anniversaries, small dinner parties, festivals, social club nights and more – whatever the occasion Hog Roast Kilmarnock will serve up a catered roast in incredible style. Our whole hog roast is as much as spectacle as it is delicious to eat, so when you hire Hog Roast Kilmarnock you're getting even more than you bargained for. With the spit roasting methods of old our brilliance lies in our ability to recreate the dazzling fiery performance of genuine traditional roasting with an added modern flair and taste. This is catering that goes above and beyond the regular services, as we bring a truly unique dining experience to make any day even more special.
Our foods are made with quality and style. With high end meats and ingredients from local farms and vendors Hog Roast Kilmarnock are the best placed caterer to deliver you premium dining at an affordable cost!
A Dining Experience Like No Other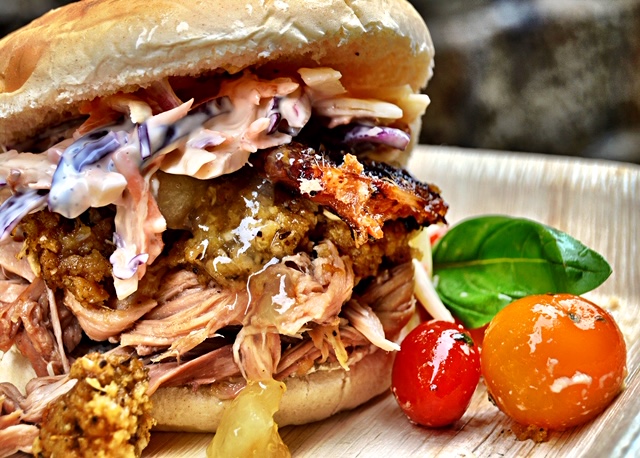 Our hog roast is a delight for every occasion and will most assuredly bring the type of dine in experience that will live long in the memory. To top off this exquisite experience we also have a vast array of incredible sides, mains, salads, canapes and more all available in varying forms: vegan, meaty, veggie, gluten-free – we've got you covered for all! Dine in true style with Hog Roast Kilmarnock this year with our buffet feasts, set course menus and van style dining.
Don't miss out, bookings go quick so be sure to call Hog Roast Kilmarnock today!